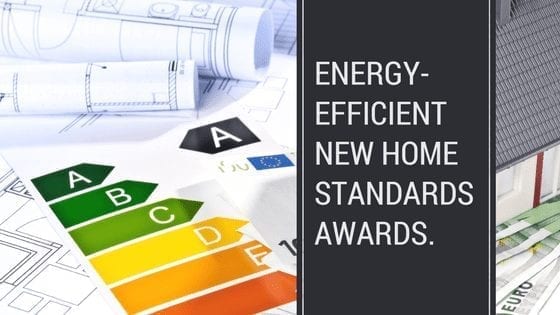 Robert Thomas Homes is More Efficient Than Ever
We at Robert Thomas Homes Inc., value sustainability and care for the environment. We go the extra mile to make sure all of our homes are built using energy efficient techniques and solutions. Robert Thomas Homes has enrolled in Minnesota's Green Path tour for the past 6 years. This year, CenterPoint Energy and Xcel Energy have recognized us with an energy efficient new home standard award!
One hundred percent of Robert Thomas homes were inspected and tested by a third-party professional trained in advanced building science using the Home Energy Rating System (HERS). The HERS Index is the industry standard by which a home's energy efficiency is measured. The home is scored on a scale of 1-100, the lower the score the more efficient the home. Older homes often score 130 or higher. In Minnesota today, new homes built to code generally test about 80. This year's Robert Thomas Homes Parade entries average HERS score was 51.
Why our homes are energy efficient
Tight Construction 
Tight construction eliminates drafts, moisture, dust, pests, pollen and contributes to healthier indoor air and a more comfortable home.
Tight Ducts
Tight ducts can help lower your energy use, improve the air quality in your home and maintain a comfortable temperature.
High-performance windows 
By helping to block the amount of sunlight that enters your home, high-performance windows help you save money on energy costs, protect your carpet and furniture fabrics from fading and keep your home more comfortable.
Properly installed insulation
In addition to the money-saving benefits of reduced heat transfer, properly installed insulation muffles outside noise, blanketing your home in comfort and quiet.
Energy-efficient heating and cooling equipment
Properly sized systems require less maintenance and last longer. This is especially important for your air conditioning units because a properly sized system works much more efficiently and helps control humidity.
Energy-efficient water heating system
Efficient water heating systems save energy while providing equivalent or improved supply capacity, which may keep you from running out of hot water.
Energy-efficient lighting systems
High-efficiency lighting uses less energy and produces less waste heat. Lower waste heat reduces the demand on your air conditioner during the summer months and saves you money year round.
Independent inspection and testing
Each participating home is inspected and tested according to nationally recognized standards. Homes must be 10 percent more energy efficient than code requires to qualify for the High Efficiency New Homes Program.
Minnesota's Green Path is a program of the BATC-Housing First Minnesota.
To see CenterPoint Energy's full press release on the awards, click here.
Source: http://www.centerpointenergy.com/en-us/corporate/about-us/news/1146
Source: https://www.paradeofhomes.org/blog/makes-new-homes-energy-efficient/
*The Parade of Homes is a service mark of the Builders Association of the Twin Cities and is used with permission.