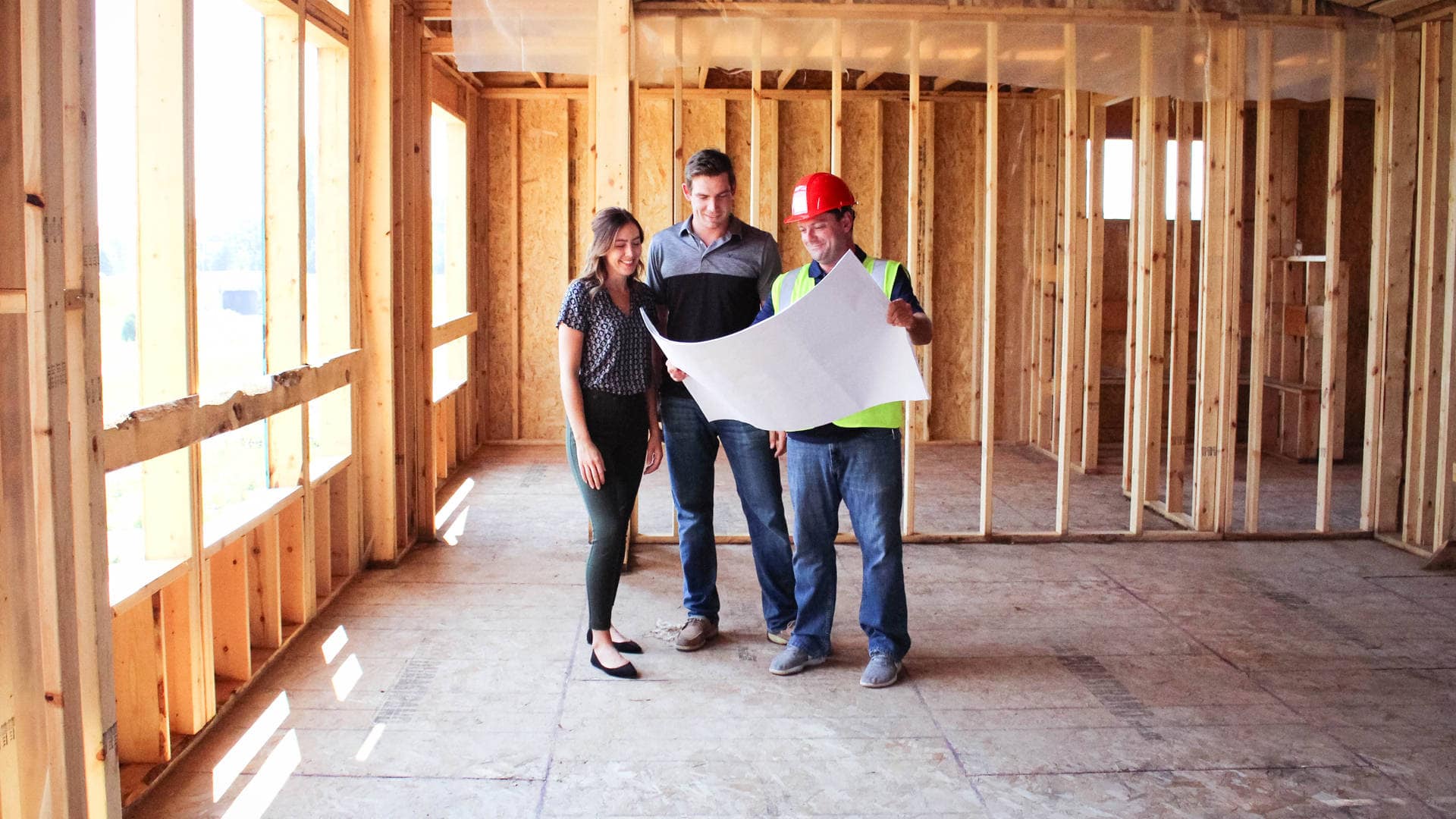 Build with Robert Thomas Homes
Robert Thomas Homes builds exceptional homes in beautiful communities.
Beautiful communities where you want to live.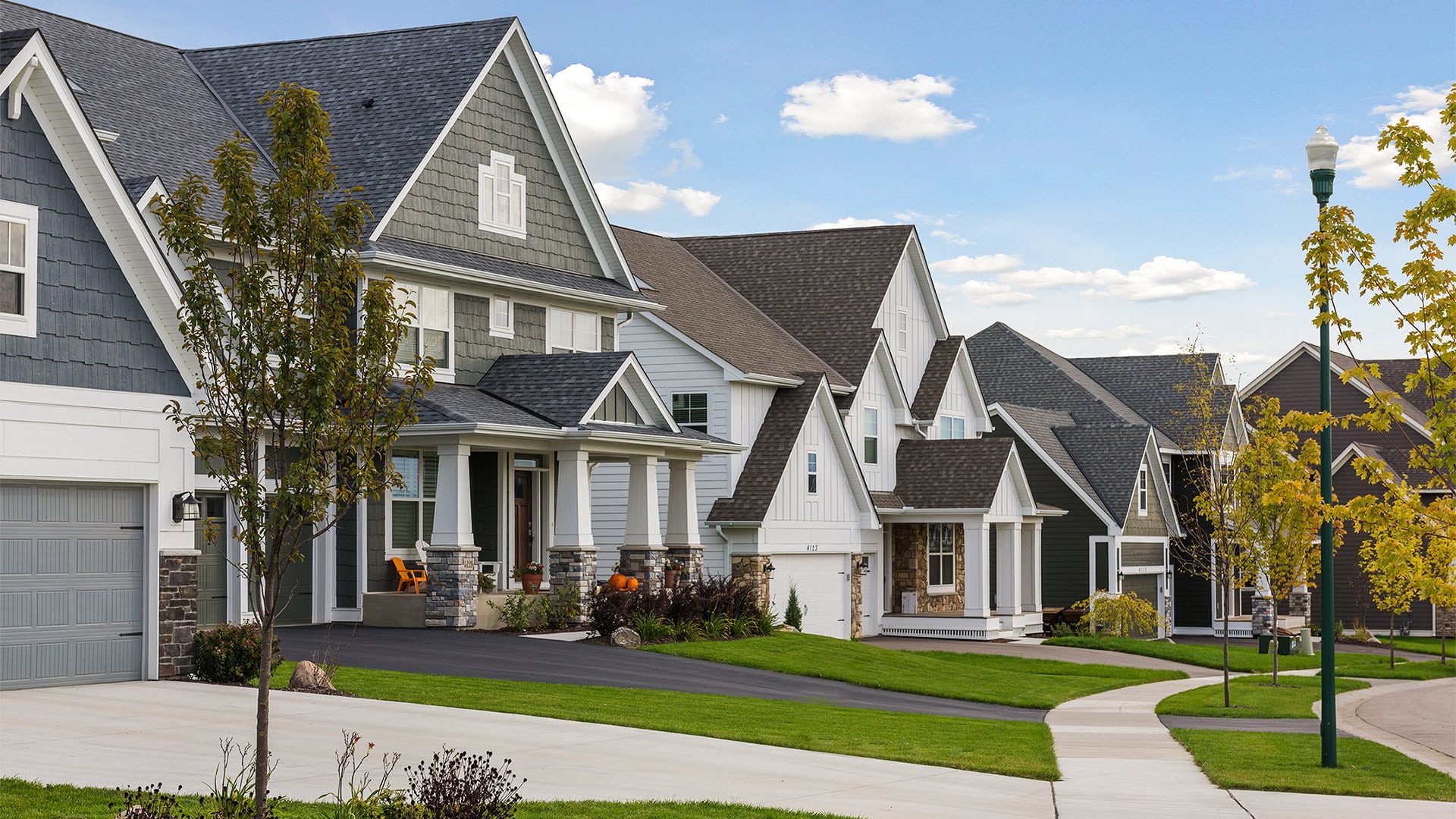 Our neighborhoods across the Twin Cities are designed to preserve the beauty of nature, where trails weave through green spaces and water features abound. Tree-lined sidewalks encourage front-porch living, and our communities often feature community pools, exercise facilities, and places to gather with your neighbors.
Excellence standard in every home.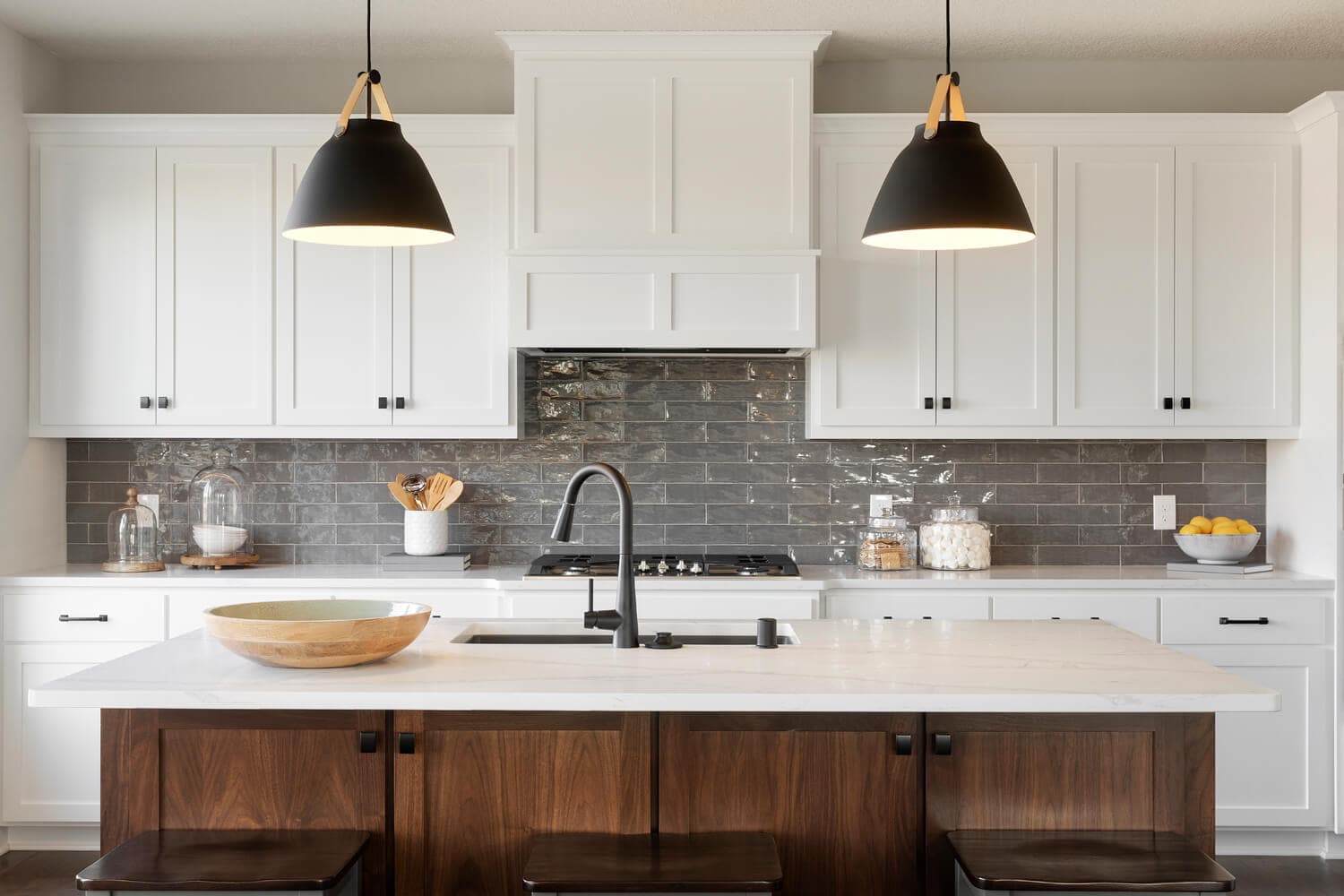 At the heart of Robert Thomas Homes is our commitment to design excellence. Step into one of our Showcase Models to feel the difference: our homes are thoughtfully designed for how you live, with architectural details and quality finishes.
We strive to create beautiful and comfortable spaces. Our collections of home plans are tailored to a variety of lifestyles, lot sizes, and budgets.
Many of our standard features include what others consider upgrades, like quartz countertops, custom kitchen cabinets, and site-painted trimwork. Yards are professionally landscaped and include automatic irrigation systems, and all our exteriors feature architecturally-detailed siding and trim on all four sides of the home.
Many of our plans are available with optional features including bonus rooms, resource centers, drop zones, sunrooms and screen porches. All options are pre-priced to provide the best value to our clients. Even an indoor sport court can be incorporated into several of our home plans, in case you want to be the hub of activity in your new neighborhood. Available premium upgrades include home automation, audio, and security packages.
Design Studio
The Robert Thomas Homes Design Studio is at the heart of our design specification process. It's the place to feel inspired, discover new trends, and select the finish materials that will personalize your new home. All Robert Thomas Homes buyers work one-on-one with one of our professional interior designers to create a home that reflects their very own personal taste and style. From kitchen countertops and flooring to exterior color selections, our experienced designer helps you make the most of your options, and simplifies the process of designing your new home.
Industry Recognition
Reggie Awards
Robert Thomas Homes is proud to have been recognized by our building industry peers for design and construction excellence. Since 2014, our homes have been awarded the highly coveted Reggie Award 31 times by Housing First Minnesota.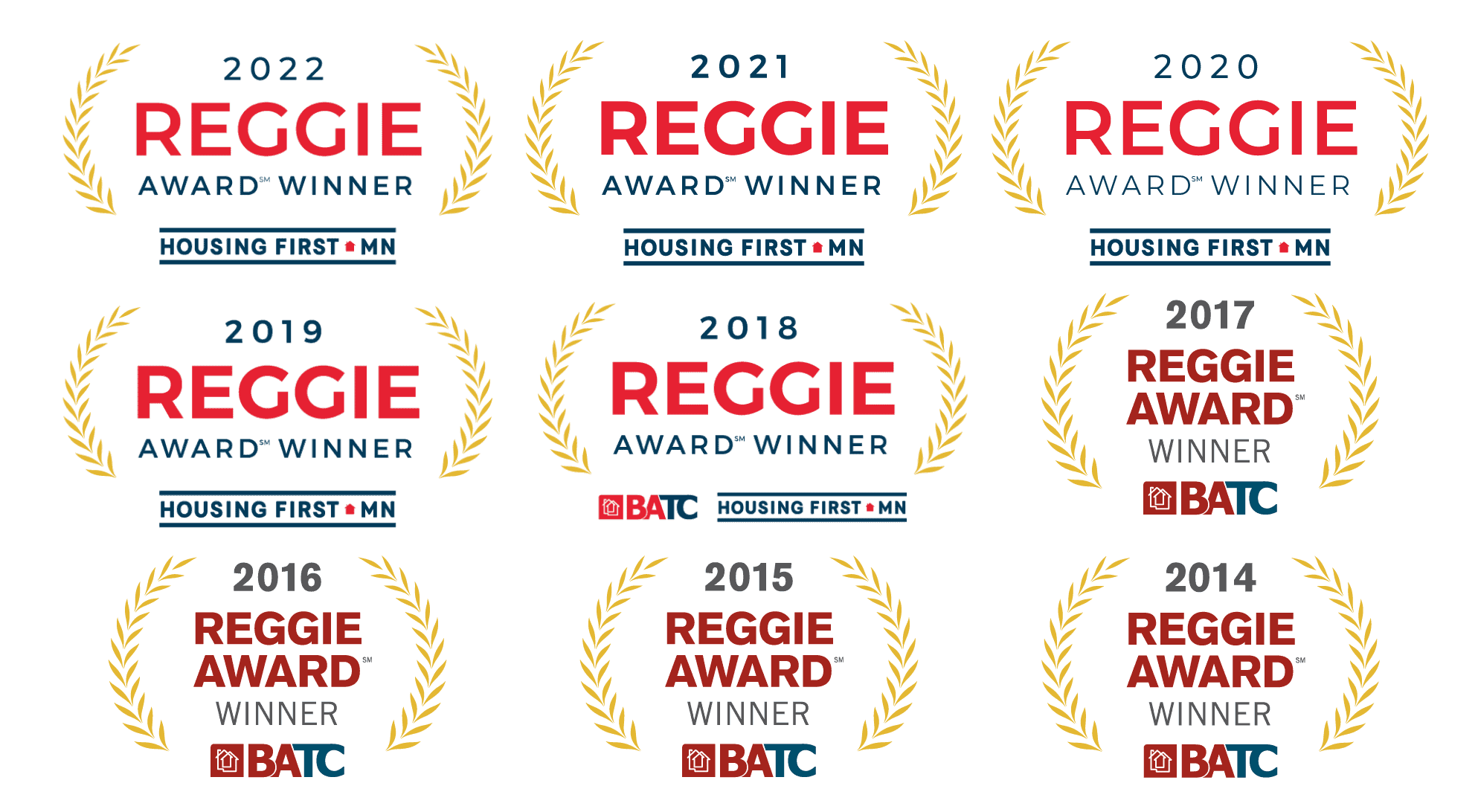 Bennie Awards
Housing First Minnesota's Bennie Award recognizes excellence in community design and construction. Judging criteria used to determine the winner include aesthetic appeal, land plan, retention of natural features, amenities, community structures, and layout of streets.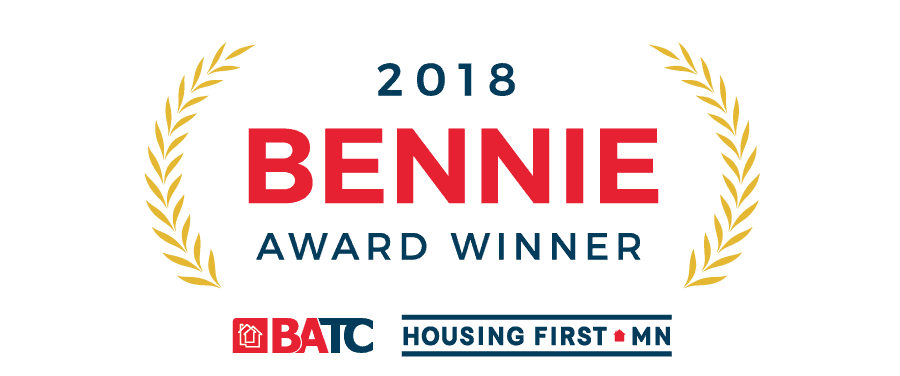 Three Robert Thomas Homes neighborhoods in which we build have been honored with a Bennie Award:
Adelaide Landing, 2020
Spirit of Brandtjen Farm, 2018
Wildflower at Lake Elmo, 2017
Builder of the Year
In 2015 we were honored with our industry's most prestigious award, the Builder of the Year, to recognize our engagement, trade partner satisfaction, and community service.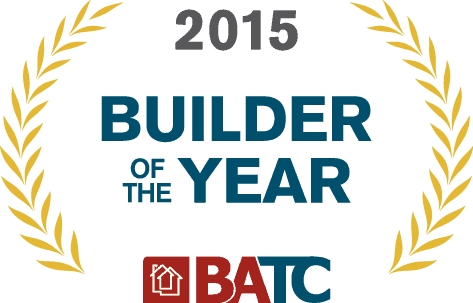 The Reggie Award,SM Bennie Award,SM and Builder of the Year AwardSM are service marks of Housing First Minnesota and are used with permission.
Building a new home requires the expertise of dozens of people, from the architect drawing plans to the many construction professionals and tradespeople involved in every home. Every member of our team builds on the work of the last, and it's that sense of teamwork that is the heart of Robert Thomas Homes.
Learn more about the team of homebuilding professionals at Robert Thomas Homes:
Robert Thomas Homes champions innovation across the company to build a better house, streamline processes, and communicate better with our clients.
Architects develop plans, interior designers search for new selections that are on-trend and timeless, and our sourcing experts work with suppliers to find products that offer increased value to our clients.
Robert Thomas Homes is a Designated Green Path builder, which means that every Robert Thomas home is built with energy efficiency and sustainability in mind. Many of those innovations are hidden beneath the siding and drywall of our homes, and that's why all our homes are independently tested and rated by a third-party professional trained in advanced building sciences.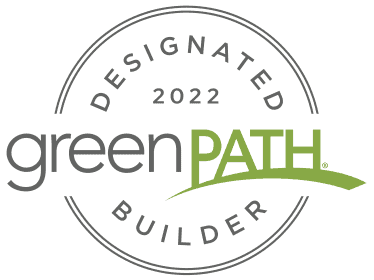 Homes tested receive a Home Performance Report detailing the energy saving features included and are scored using the Home Energy Rating System (HERS). The lower the score, the more efficient the home.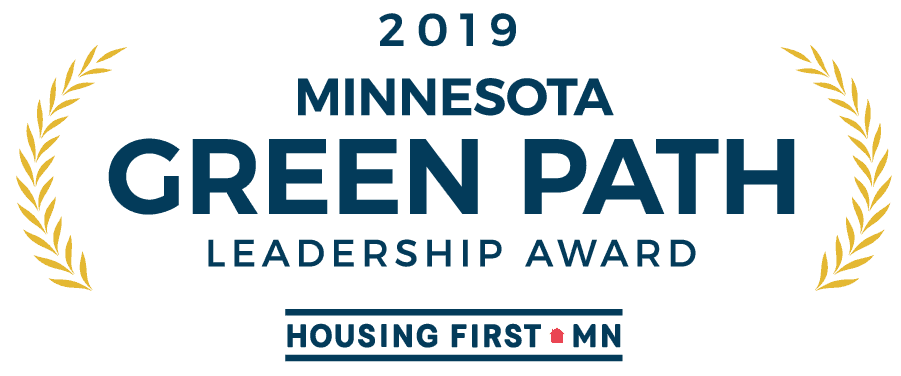 Read the blog for more Robert Thomas news, inspiration, and innovation:
The Designated Green Path BuilderSM and Minnesota Green Path Leadership AwardSM are service marks of Housing First Minnesota and are used with permission.
Our goal at Robert Thomas Homes is to deliver an exceptional home and home-building experience.
Our team follows a methodical building process that ensures your selections are completed at the appropriate time, and you're comfortable with the overall building schedule. Commitment to the process by all parties assures your home is built to the standard set by Robert Thomas Homes.
Every new home we build is protected by a comprehensive warranty in accordance with the highest industry standards and the requirements under Minnesota law. Generally, these warranties provide warranty against specific types of defects with your home.
Robert Thomas Homes has also adopted a series of performance standards outlined in a Home Care & Warranty Guide, each covered by a warranty period, and many of the installed products and materials in your home have additional warranties provided by their manufacturers.
Finally, your new home is protected with a 10-year Builder's Limited Warranty administered by Professional Warranty Service Corporation.
Home Warranties
1-year

coverage on defects caused by faulty workmanship and defective materials

2-year

coverage on faulty installation of plumbing, electrical, heating, and cooling systems

10-year

coverage on major structural defects

Robert Thomas Homes Performance Standards

– length varies

Manufacturer warranties

on various installed products and materials

10-year Builder's Limited Warranty

administered by Professional Warranty Service Corporation
Learn more about Robert Thomas Homes Customer Care warranty service:
Looking for more information or have questions?