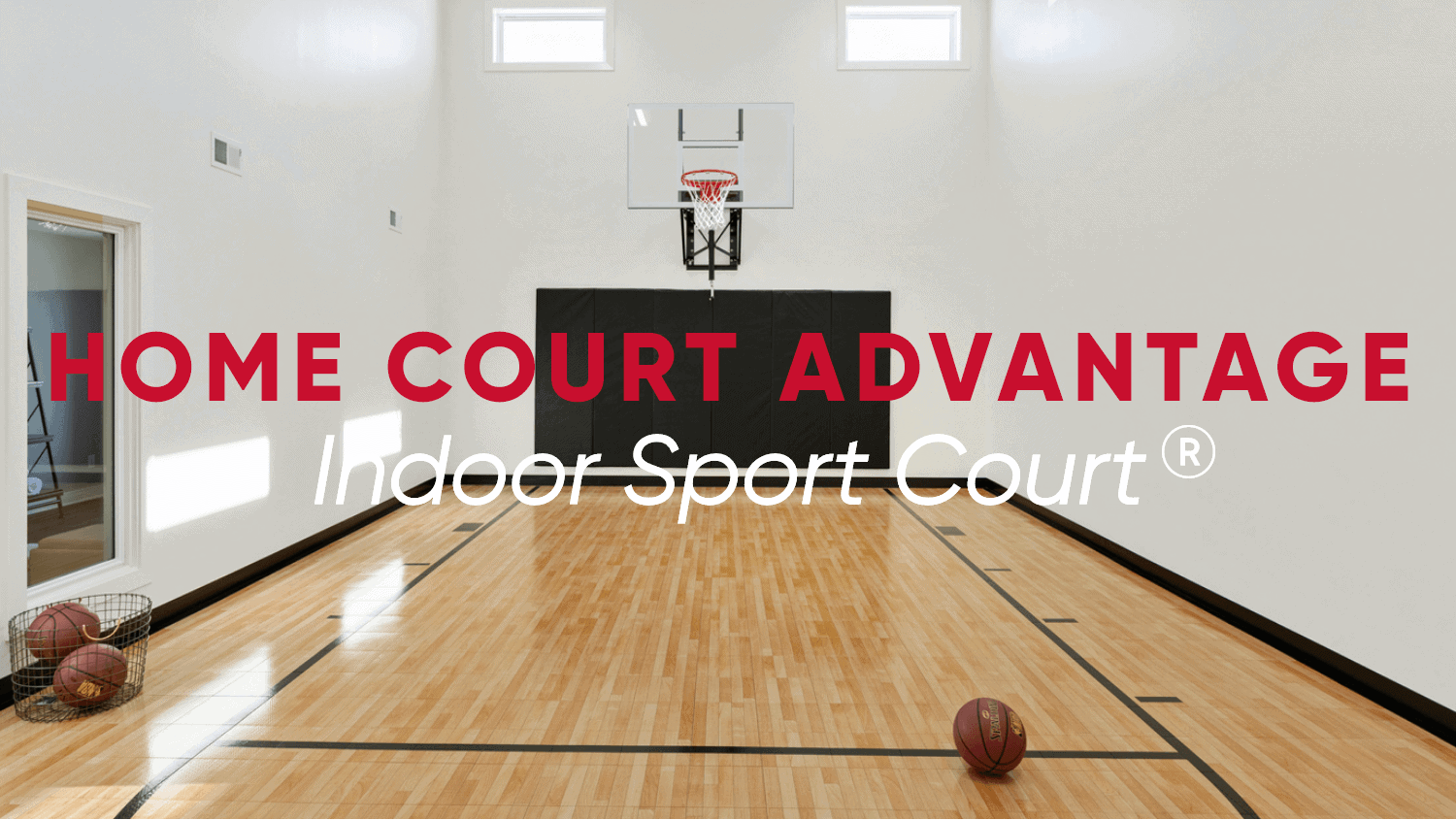 Home Court Advantage | Indoor Sport Court®
Play ball… or badminton, hockey, yoga, dance all in your own indoor Sport Court®! Imagine an open space within your home that provides an exciting activity and exercise area for children, adults, and even your pet! For an active household, an indoor Sport Court® is a great way to stay fit and have fun all year round. Let's face it; we're all spending much more time at home these days than ever expected, so let's bring the court to you!
Advantages of having an indoor Sport Court®:
Noise is contained so you don't have to worry about waking the neighbors
High ceilings allow for a huge variety of activities
Multi-use! Perfect for a variety of sports and activities
Easy to clean
Windows are built-in to let in natural light

What sets our Sport Court® apart:
Our indoor Sport Court® is the real deal with the authentic "Sport Court®" brand and quality. Sport Court® is the industry leader in sport court floors, basketball court flooring, and has been building professional or home basketball courts since 1974.
Walls are meant for play with impact drywall
Windows are tempered glass and are strategically placed high on the exterior walls to allow natural light in but out of active zones
3-zone heating and cooling is built into the lower level when we build an indoor Sport Court® so that the temperature is just right
An interior window located in the informal dining room that looks down onto the Sport Court® so you can keep an eye on the activity (optional)
Adjustable wall mount basketball hoop, wall padding behind the hoop, and guarded LED lighting, perfect for playing ball
Personalization:
Did you know, you can also personalize your Sport Court® design? Whether you're looking for a solid color floor that can hold up to almost any activity or a classic wood floor look – we've got it! Homeowners especially love customizing their Sport Court® with their favorite team logo! Every household has different needs, and that's why incorporating an indoor Sport Court® into your home is so great. Our homeowners have used their Sport Court® to create a space of their dreams and to help them accomplish their goals.  From badminton to table tennis, nerf battles, rollerblading, dance, karate, golf, soccer, tag, and even science projects that include rockets, the possibilities are endless!
These floorplans can accommodate an optional indoor Sport Court®:
We offer an indoor Sport Court® as an additional option for several of our floorplans in most of our communities. Optional Sport Court® size varies by floorplan.*
Heritage Collection
Tradition Collection
An indoor Sport Court® is a great space with unlimited uses, making it a slam dunk! If an indoor Sport Court® is on your MUST-HAVE list for your new home, please check our Quick Move-In Homes or Community & Floorplans for options. For more inspiration visit our Pinterest Account. For pricing, & additional information contact a New Home Consultant today!
*Buyer must purchase floor plan including optional lower level finish to add optional Sport Court®
*Sport Courts are an additional option on specific floorplans. Price varies by floorplan.
*Sport Courts® are subject to lot size & garage width 
Sport Court® is a registered trademark