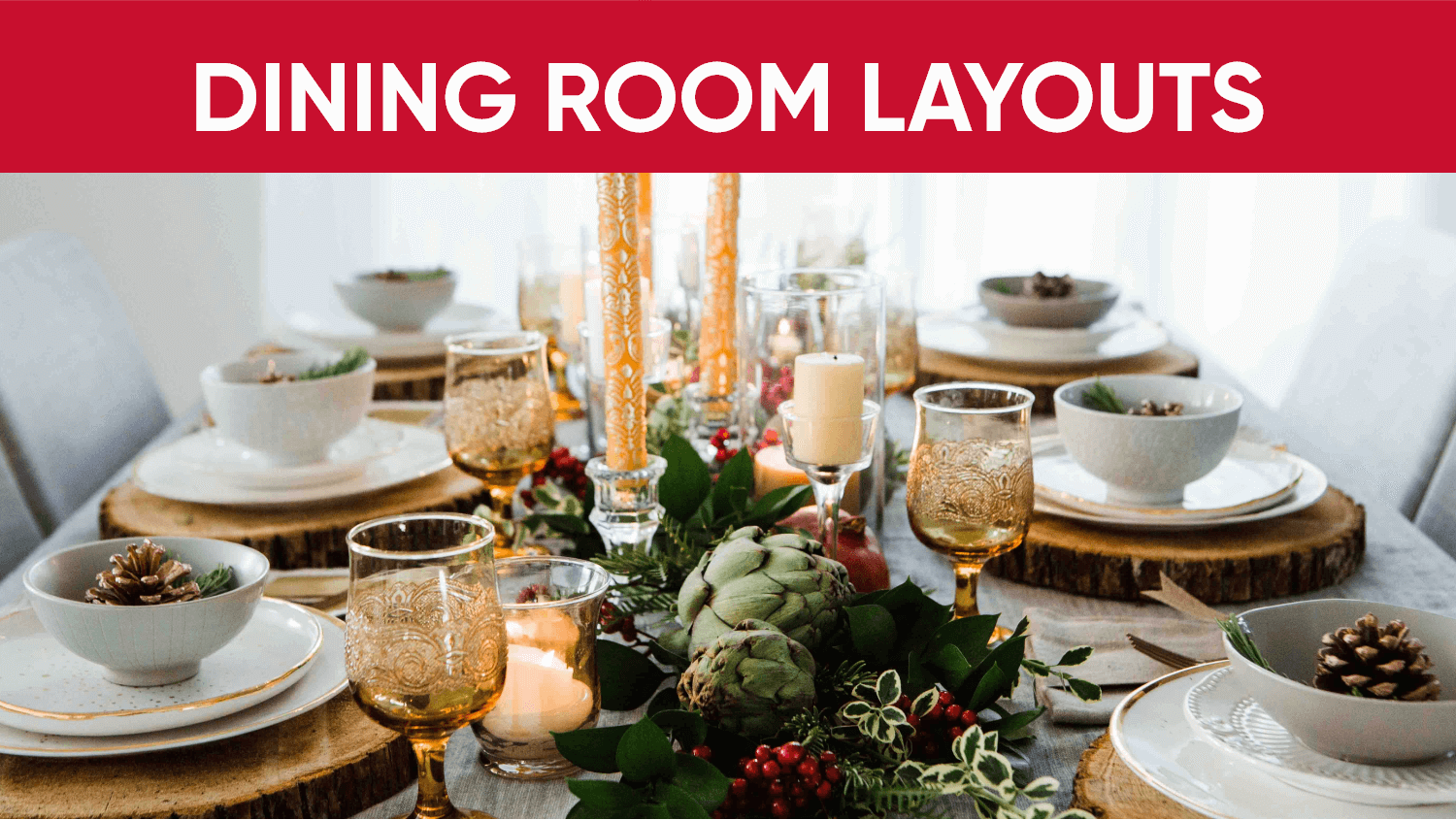 What Dining Room Layout Fits Your Lifestyle?
The Holidays are right around the corner, and although they may look different this year, one constant is sharing meals together. This time of year, we always think about the dining room, and how it's become an ever-evolving space. Nowadays our "dining area" is serving more purposes than ever before – a place to live, learn, work, and eat. Whether that dining experience happens at the kitchen island, informal dinette, or formal dining room there's something to look forward to sharing a meal with loved ones.
Traditionally, a separate dining room was essential in every American home. The formal dining room was known as a designated space reserved for entertaining guests, using the "fancy" china, and a room free of cooking clutter and appliances. But today, dining rooms may double as homework stations, home offices, game rooms, and more.
We are all spending much more time at home than ever before, and we understand that every family's needs are different. We've designed beautiful and comfortable floorplan layouts to accommodate different lifestyles and budgets. Here are a few of our favorites.
Formal Dining Room – St. Charles
Many of our homeowners add a special design element to the formal dining room such as a grid wall, paneling, crown molding, or a beautiful chandelier to make the space feel special.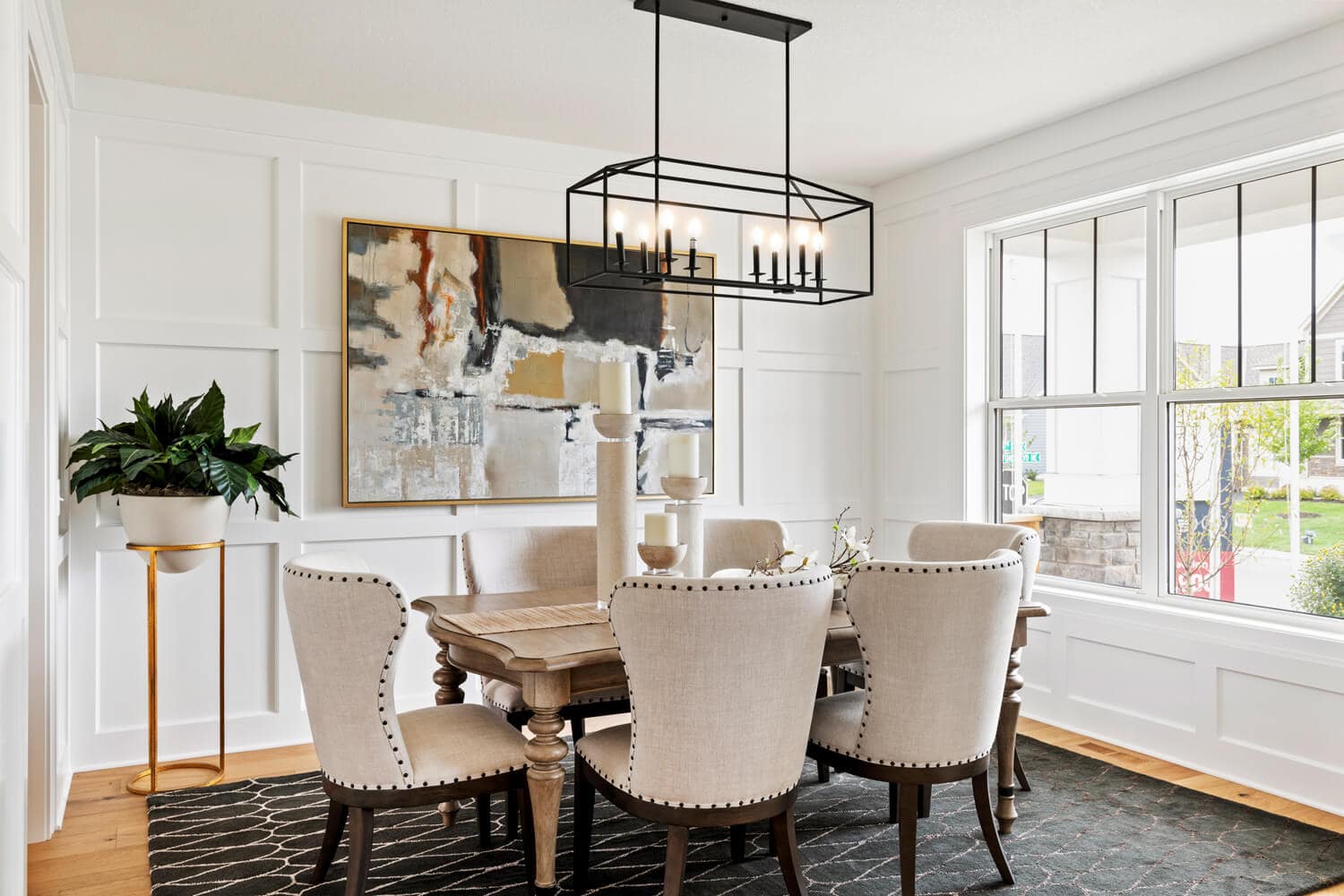 Built-in Buffet – Fairmount
Perfect for entertaining; a built-in buffet can be used as a cocktail station, coffee bar, a place to store dishes, display special decor, or even games.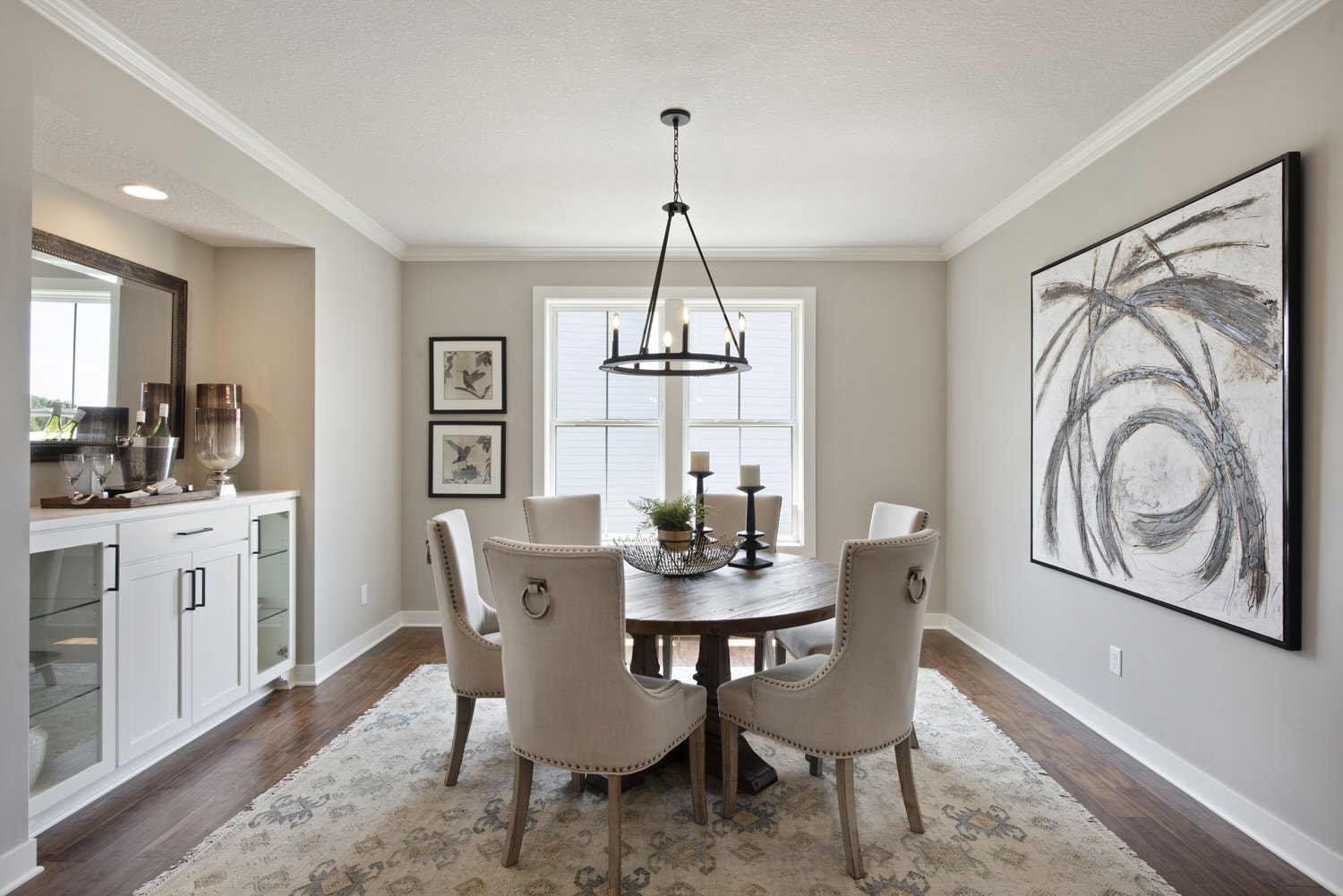 Outdoor Access – Broadmoor
Easy outdoor access for the kids, pets, or even access to the grill. Conveniently located adjacent to the kitchen.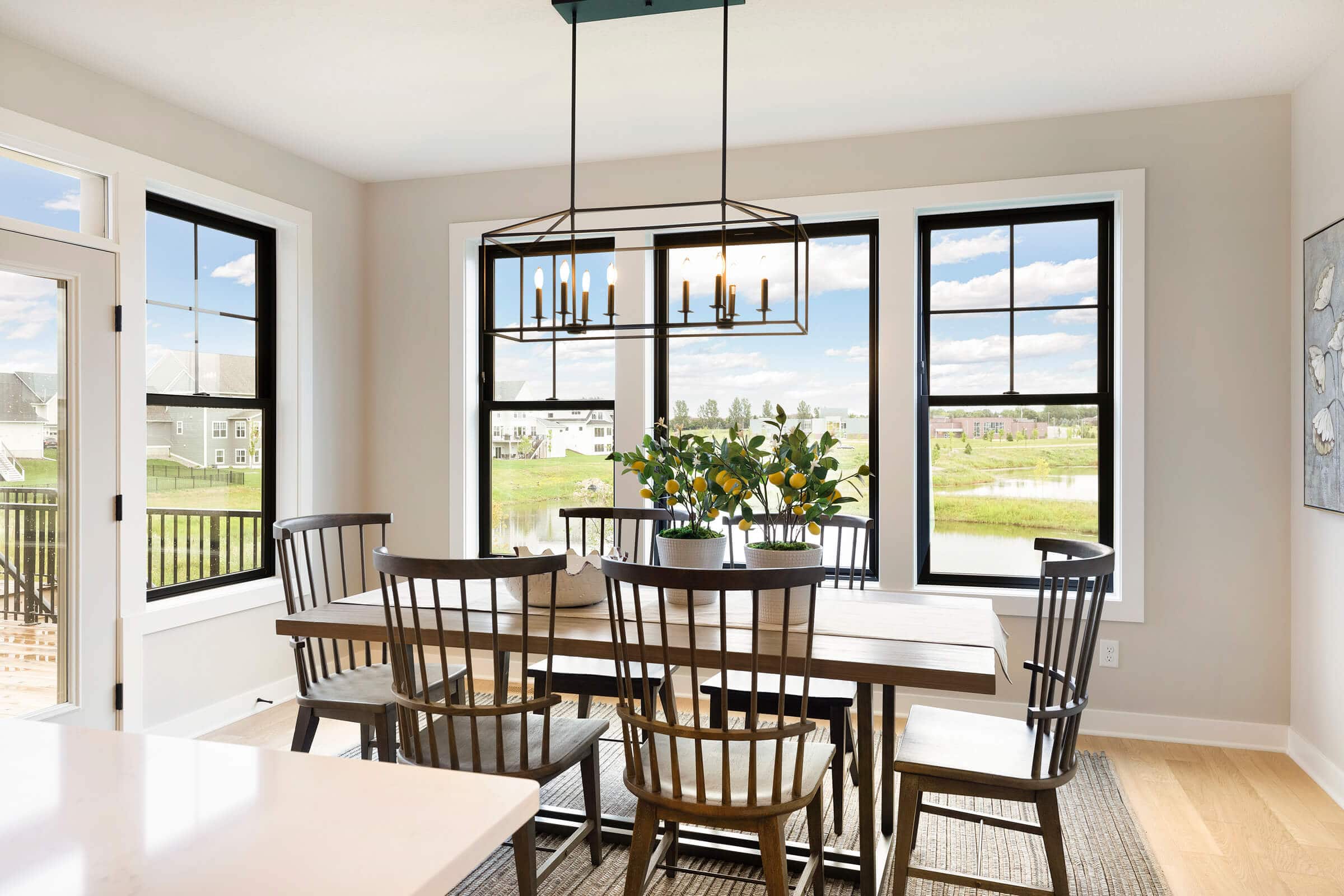 Sun-filled Morning Room – Baley
Surrounded by windows; a space that blurs the line from indoor and outdoor space.

Built-in Banquette – Fairmount
A designated spot for casual dining, and a bonus of more storage space tucked underneath.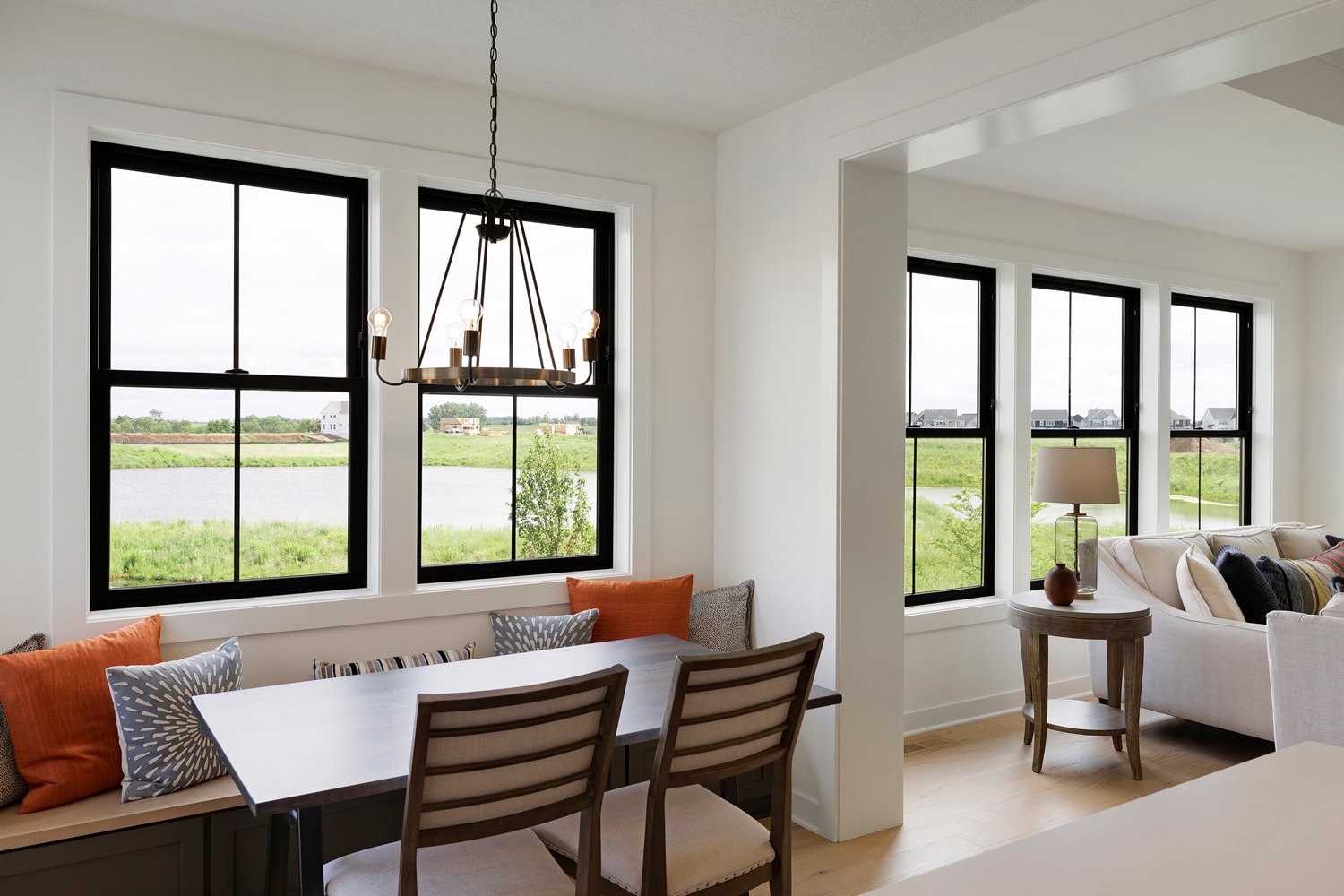 Kitchen to Dining Flow – Wesley
An open-concept with each room defined by stunning light fixtures.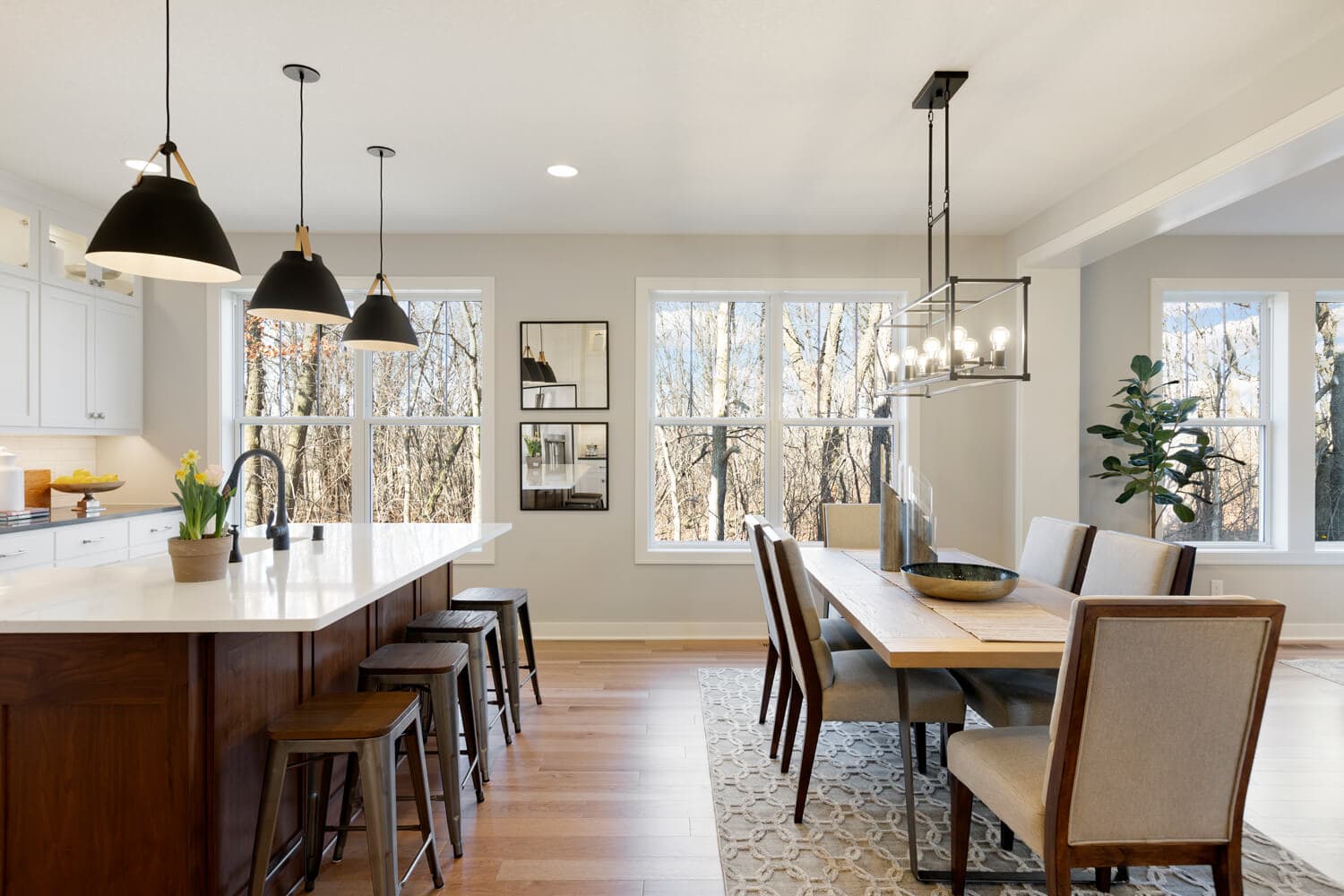 Informal Dining Room – Hayward
Unobstructed views to the kitchen, gathering room, porch, and backyard.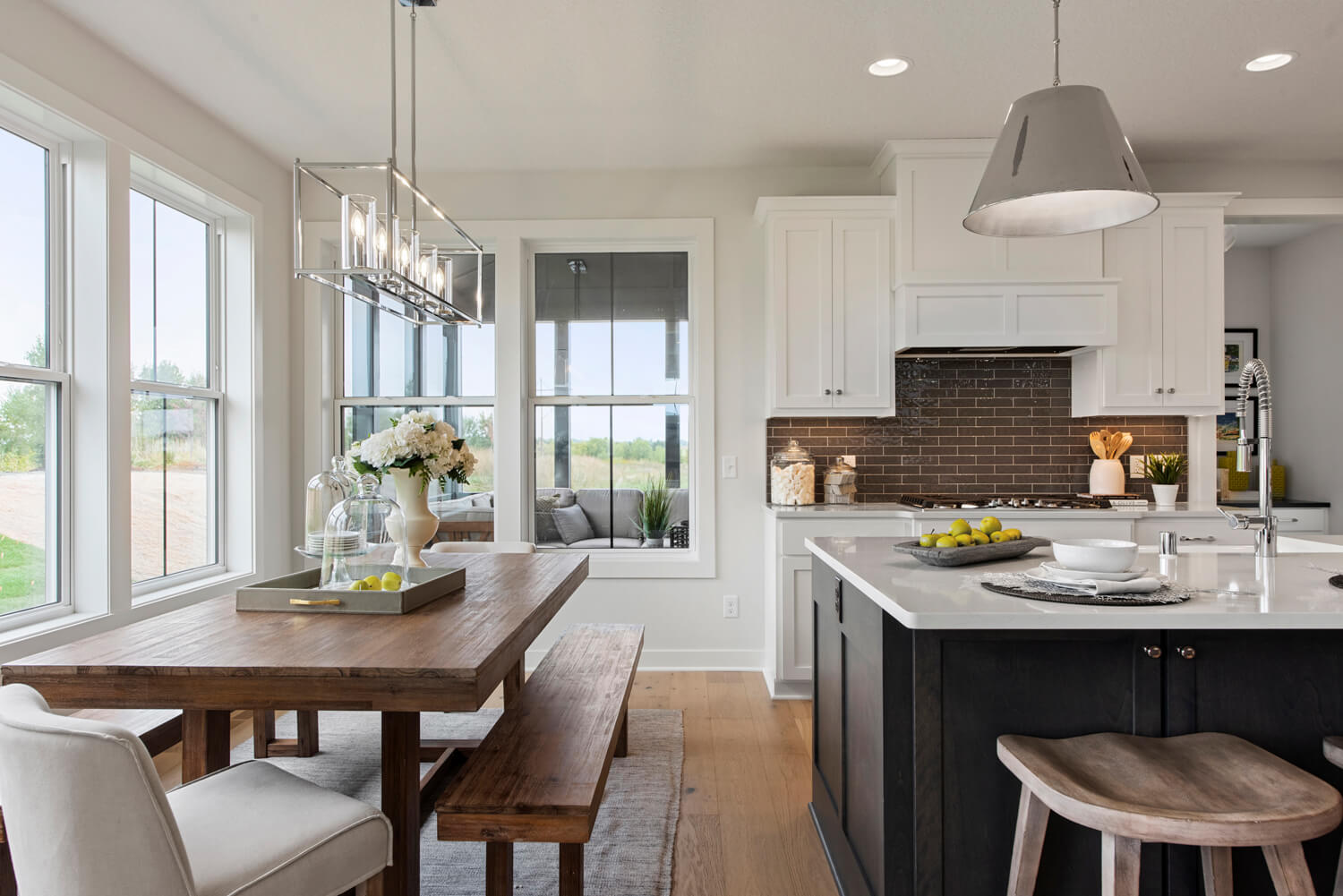 Elegant Open Concept – Abbott
A semi-secluded space away from the clutter of the kitchen.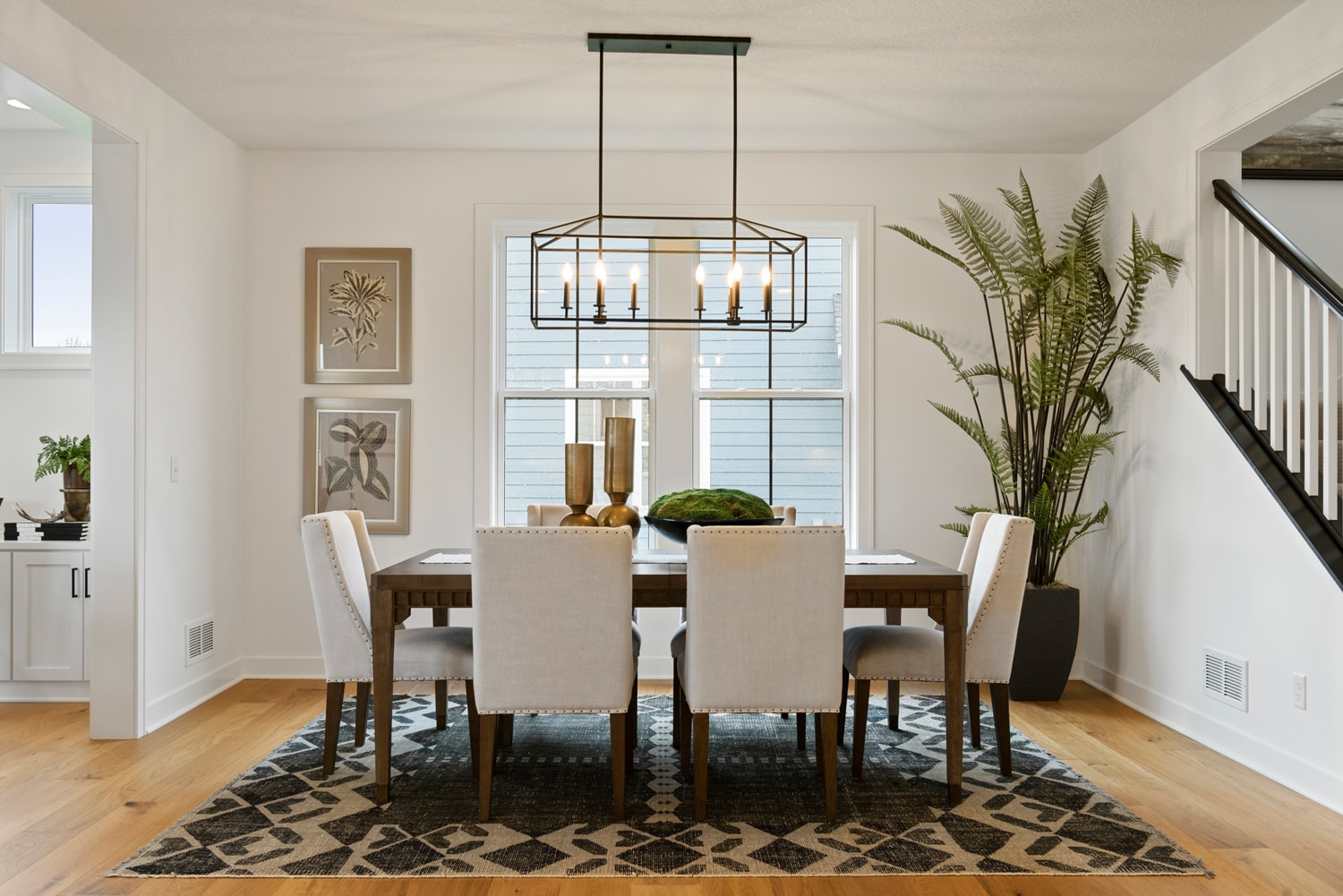 Pass-through Butler's Pantry – St. Croix
Ease entertaining by providing prep space and storage for serveware and barware.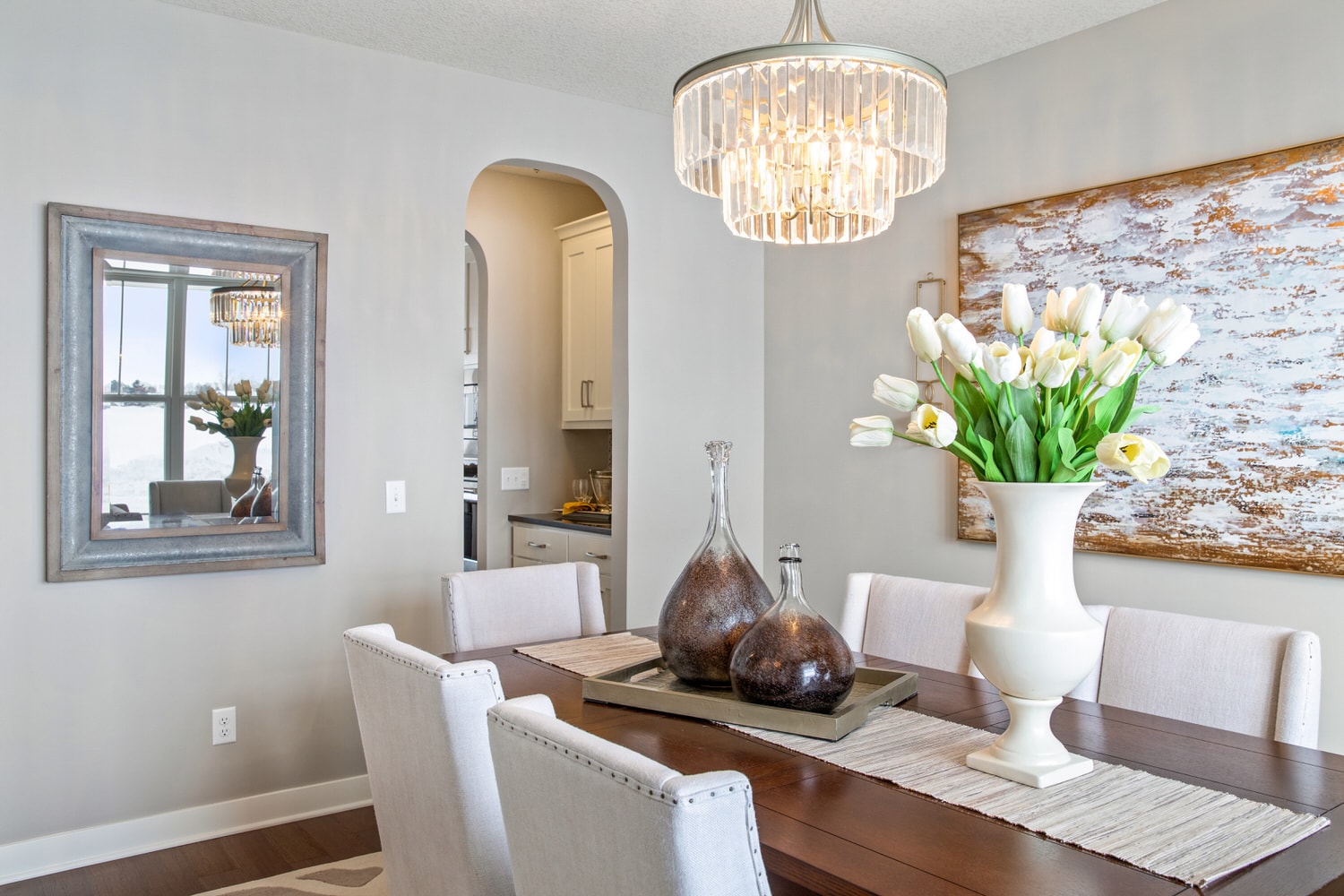 Abundant Natural Light – Hamilton
Serene and sophisticated this dining space is elevated by a transom window that allows natural light to flow in while maintaining privacy.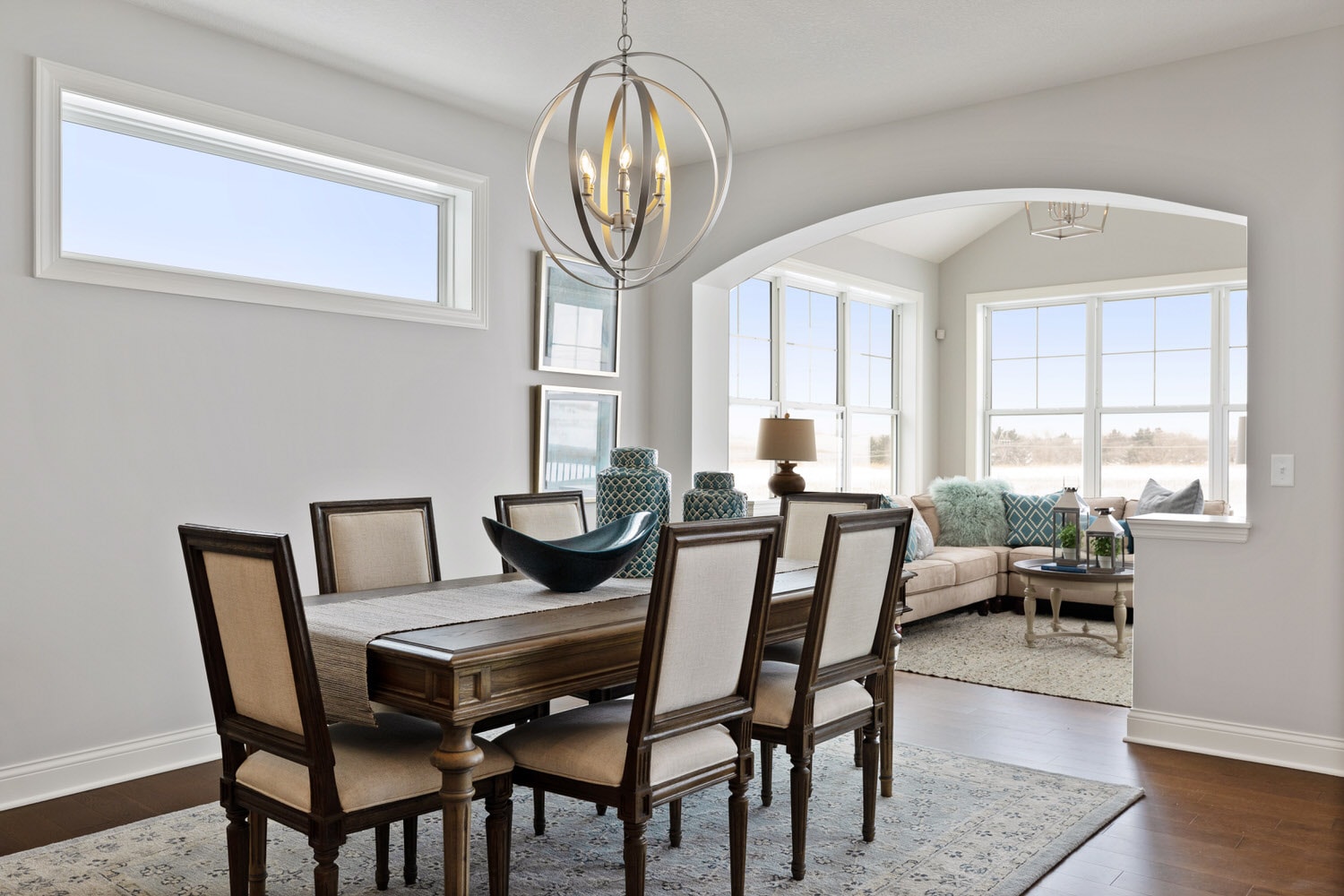 Cozy Dinette – Stirling
A great place for enjoying coffee, a nightcap, and of course all three meals.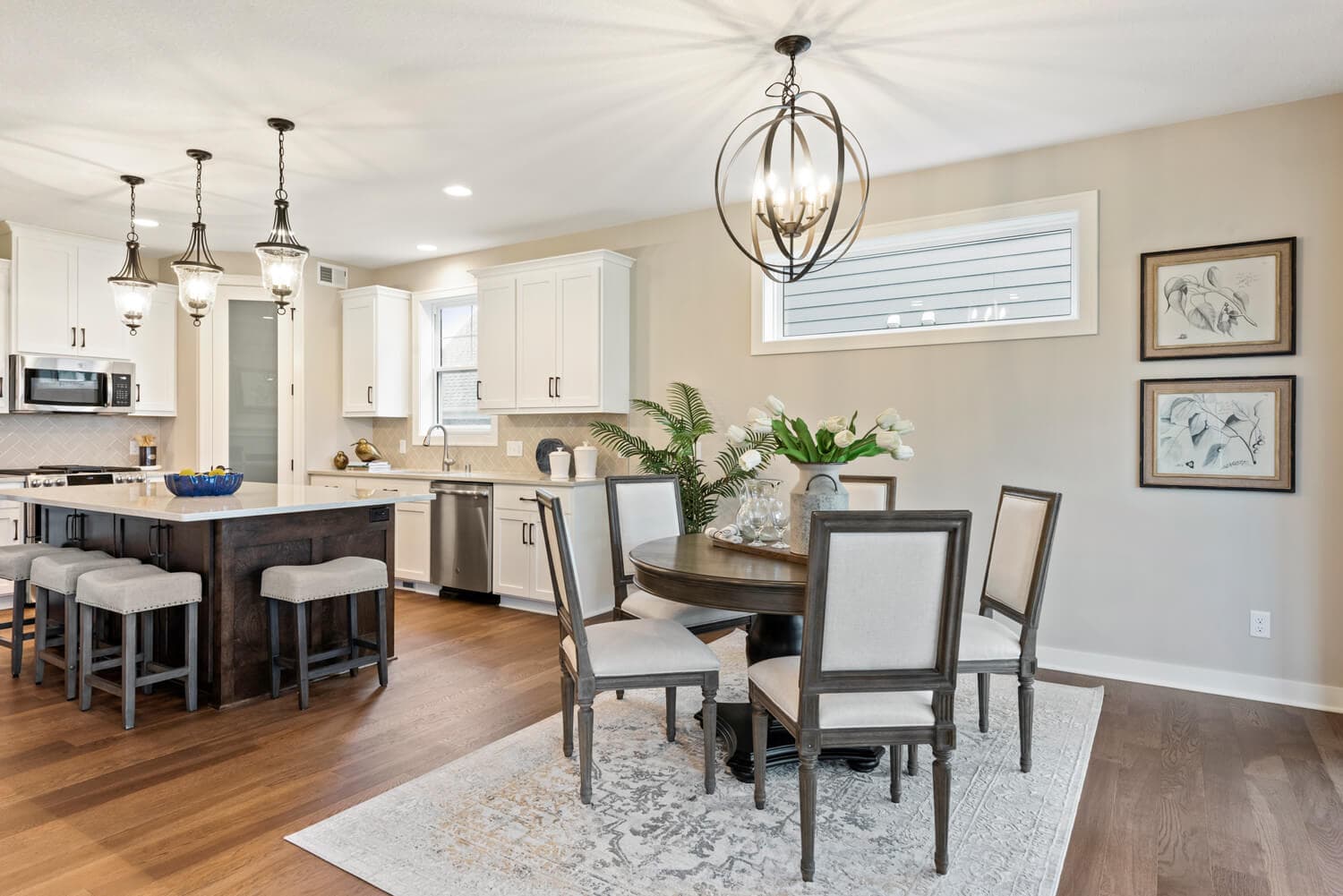 Eat-In Kitchen – 2190
You won't be far from the action while you work, hang out, or eat. This flexible space is made for livability.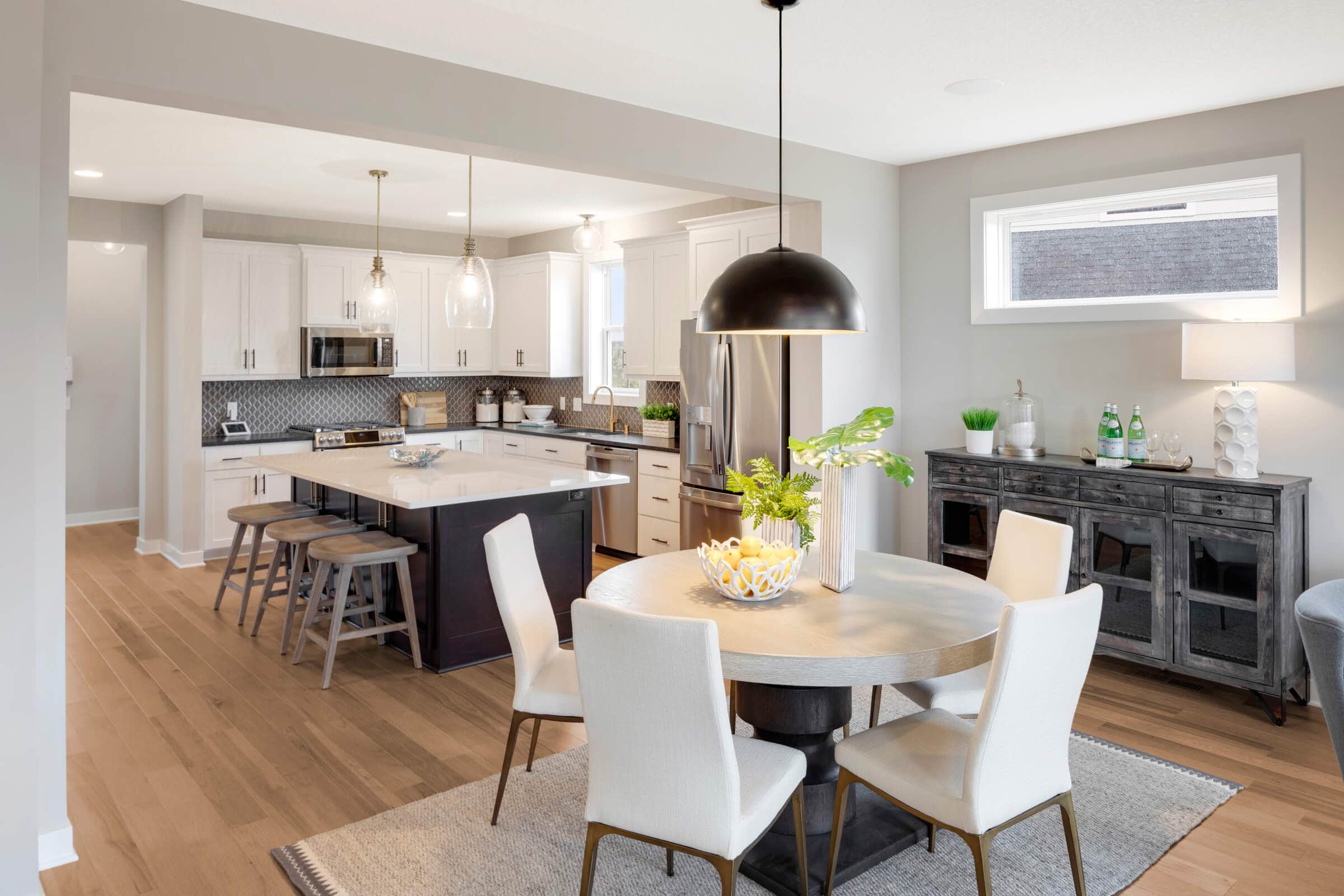 Casual Dining – 1900
If a formal dining room would just collect dust as it sits empty and unused consider a dinette located off the kitchen & gathering room.

Our Pinterest page can be a helpful tool for collecting inspiration and deciding what type of dining room is best for you. Once you have a good idea of what you want, head over to our Community & Floorplans to find the right home plan for you and your lifestyle. Once you've moved into your Robert Thomas Home, we always recommend checking out Katie Emma's blog for the latest tips, tricks, and decor inspiration. Make sure to use the hashtag #myrobertthomashome when sharing on social!
For pricing, & additional information contact a New Home Consultant today!
All of our showcase model homes are professionally staged by Ambiance Home Staging.