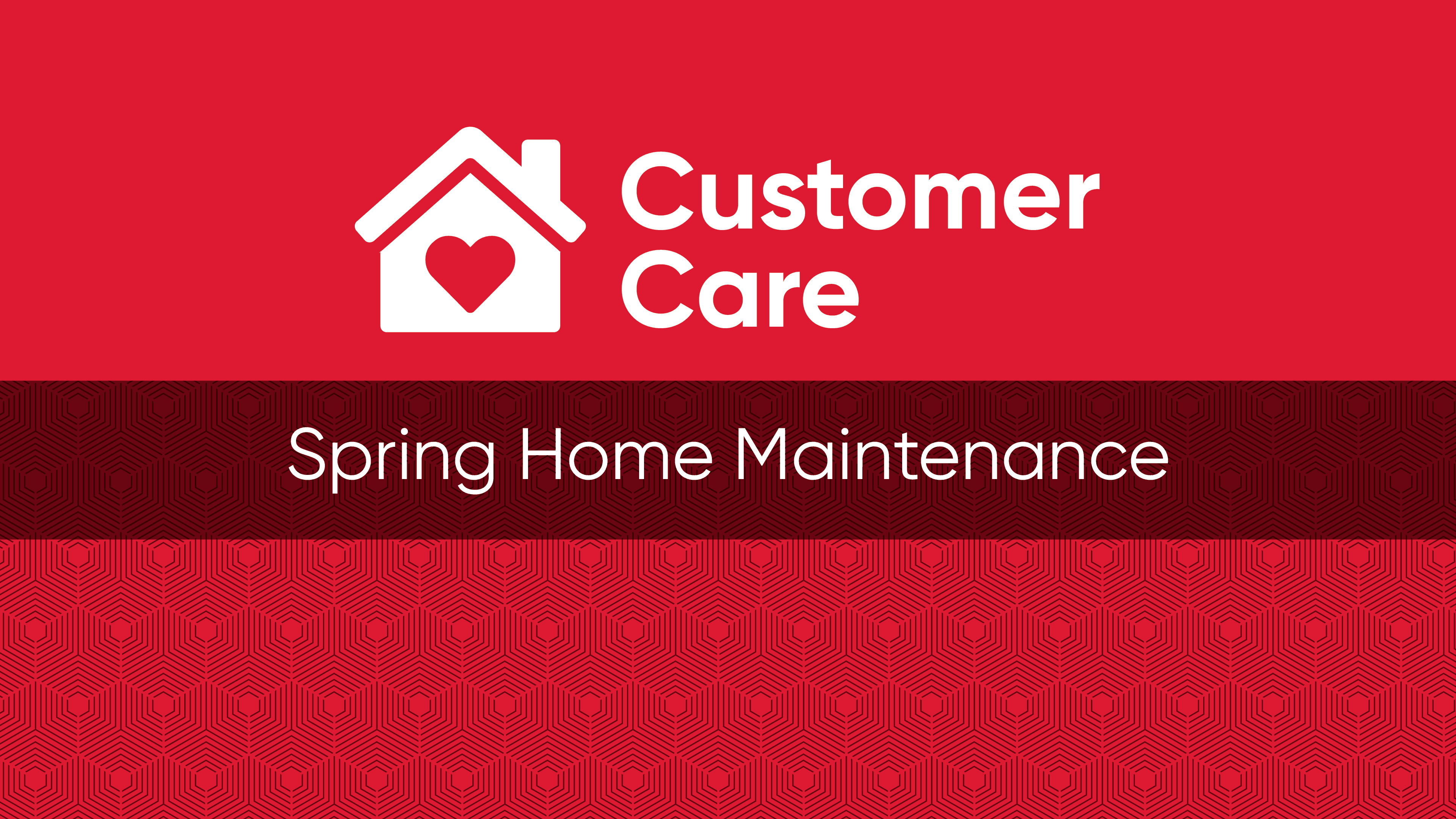 Top 10 Spring Home Maintenance Tips
As a homeowner, it may seem like chores around the house are never ending. It's nearly impossible to prevent every problem that could arise, but with regular maintenance you can ensure your home is a safe and comfortable place for years to come. We're taking Spring Cleaning to a new level, with our Top 10 Spring Home Maintenance Tips.
Gutters: Clean the debris out of gutters and check all the downspouts to ensure they are functioning correctly and are free of damage so water drains away from the home.
Inspect the Roof: With the grueling Minnesota winters, the elements can take a toll on your roof. Check for missing or cracked shingles and leaks. Repair as needed
Concrete: Ice and salt can take a toll on concrete. Inspect shifting cement and cracks. Depending on the size of the damage, you can fill with caulk or concrete crack filler.
Air Conditioner: We know how important it is to stay cool in the spring and summer months. Routine Maintenance for your air conditioning unit will help keep it running smoothly. Follow the steps below and you should be in the clear!
Regularly replace air filters (we recommend every 3 months)
Clear AC condensate drain with 1 Cup of vinegar to clear dirt
Hose off your outside unit at the start of the season
Clear 2 feet of space around outdoor AC & heat units
Keep AC & heat units free of leaves, pollen and grass
Never close more than 20% of your home's registers to avoid placing unnecessary strain on the HVAC system
Doors & Windows: Check all screen doors and windows for tears or holes in order to keep bugs and pests from entering your home.
Dryer Vent: Not all lint gets caught in the dryer vent, and is a leading cause of household fires. Remove the link trap filter, and vacuum the inside of the lint trap housing. Unplug the dryer and vacuum the dryer duct.
Pest Control: Your first line of defense against pest control is to eliminate sources of food and water inside the house that might attract pests.
Siding: Pressure washing is a smart, preventative maintenance for all exterior surfaces of the home. It enhances curb appeal and can also keep the allergen levels low in and around your home. Maintain sidewalks, driveway and exterior siding by performing annual or semiannual pressure washing. If you do not own a pressure washer, you can purchase one, rent one or hire someone to pressure wash for you. If none of these solutions work for you, there are multiple products that attach to a normal garden hose that can help accomplish this (we recommend using Home Armor E-Z Wash).
Carbon Monoxide & Smoke Detectors: While you're prepping your home for spring, make sure you have switched out your batteries in your carbon monoxide and smoke detectors.
Lawn Care and Landscaping: Regular mowing, trimming, edging and weeding are recommended to maintain a clean and neat appearance and prevent overgrowth.
Sources:
https://www.thespruce.com/clean-your-dryer-vent-1824761
houzz=https://www.houzz.com/ideabooks/62779344/list/your-spring-home-maintenance-checklist w=300
https://www.homeadvisor.com/r/spring-maintenance-checklist/#ixzz5B4a1fcs9