Customer Care, Inspiration
Customer Care, Inspiration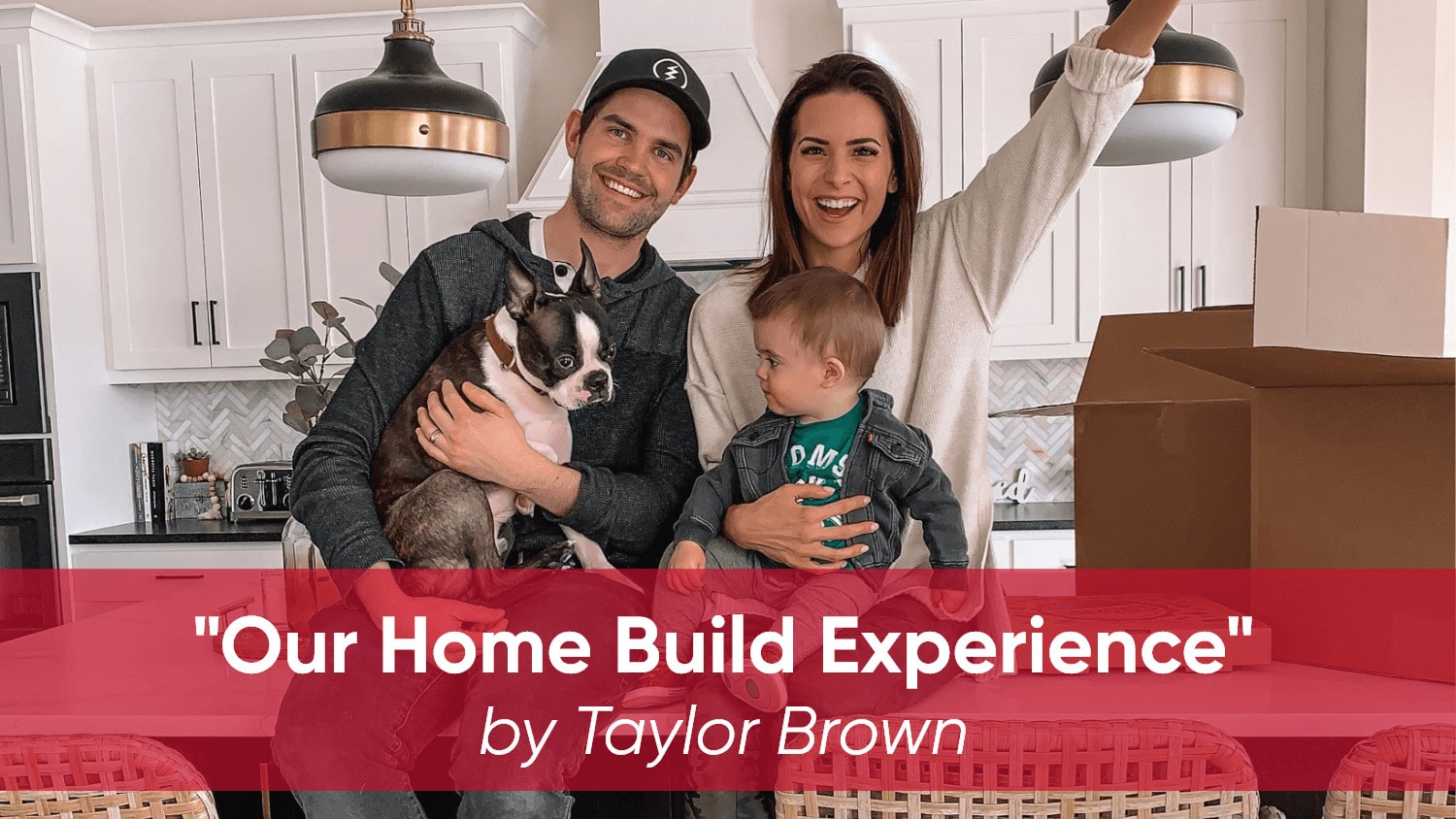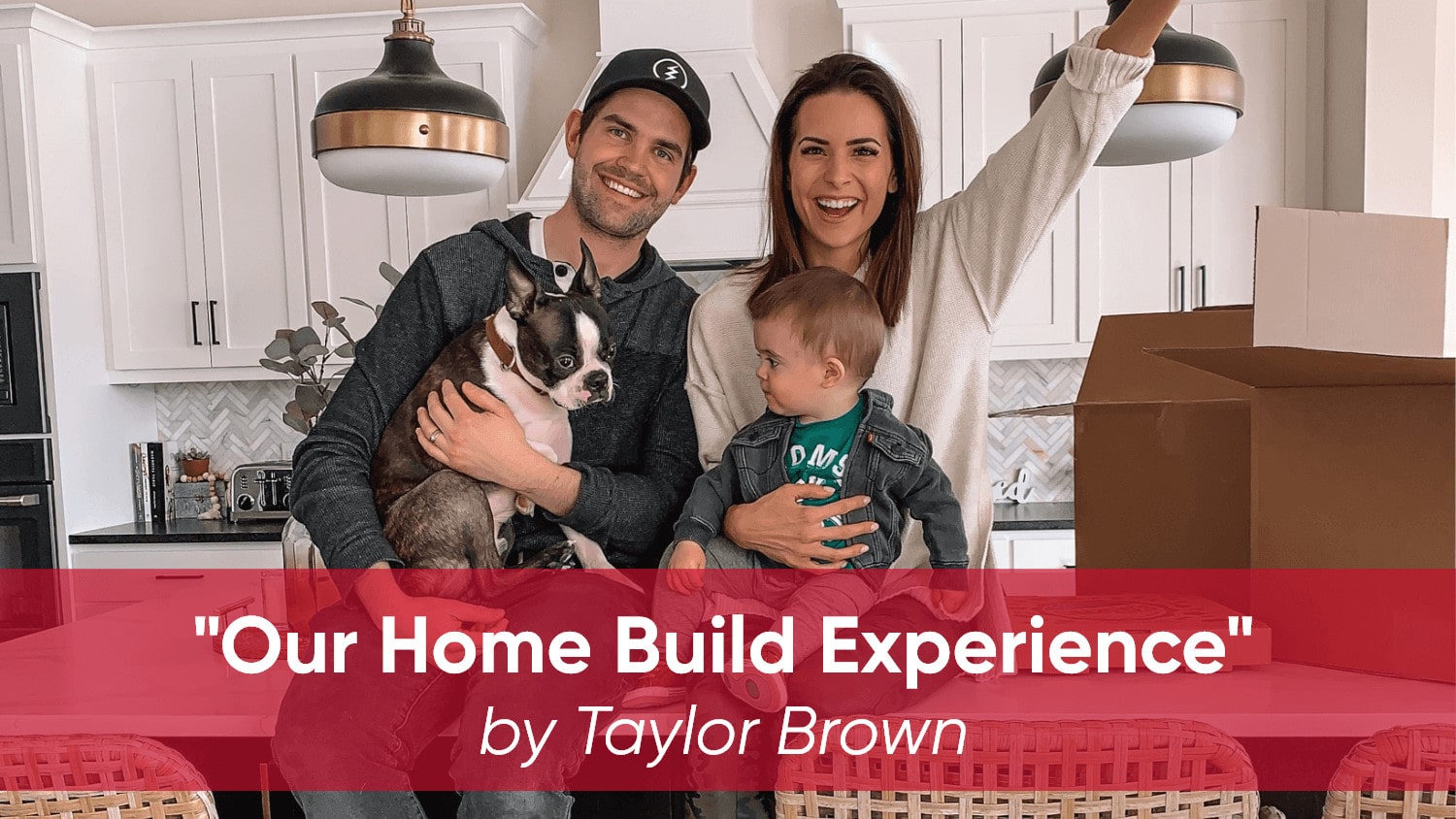 "Our Home Build Experience" by Taylor Brown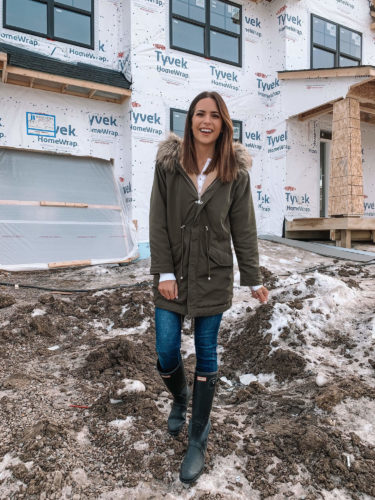 This post is brought to you by blog contributor, Taylor Brown.
Taylor Brown | thestyledpress.com
I can hardly even believe we've been in our new home for a whole month!! Tom and I are over the moon, and so happy we went the route of building our forever home. Since taking you all along on the progress of our build on Instagram, I've received many questions on our decision to build, who we built with, how the process was, etc., so I wanted to lay it all out for you in a blog post.
Why we decided to build a home
To give you a little background, Tom and I started exploring the possibility of building a home in May of last year. We had just started our family (Keldon was 5 months old), I was running my business at home, and we quickly learned that we would need to move into a home with more space. After some browsing for homes online and not being crazy about the ones within our budget, we started dabbling the idea of building our own home that suited our style and needs. Being that I work from home and take a lot of photos and videos in my home, we needed a home with great natural light, aesthetically pleasing to my brand, 4-5 bedrooms, in a friendly and safe neighborhood, close enough for Tom's commute, and something updated and fresh… that was quite the tall order for our budget range, so building a new home made the most sense for us!
Why we chose Robert Thomas Homes
We checked out a handful of builders in the metro and ultimately made the decision to build with Robert Thomas Homes in July. We chose Robert Thomas Homes since we loved their wide selection of floor plans, design styles, rave reviews from clients, and wonderful neighborhoods (which was so important to us)! We felt really comfortable with the Robert Thomas Homes team and appreciated their willingness to answer any sort of question we had prior to making our decision, discussing budgets and estimate of costs for us. A special shout out to our new home consultant, Eileen, for being so patient with Tom and I; I think we bugged her with questions almost daily for a while! 😉
Once we settled on a lot and floor plan, we signed our purchase agreement and set up our design meeting with Janelle at the Design Studio in the Lakeville neighborhood, which was so much fun! This is the meeting where we made all of our design selections for the entire home. We were told to prepare for at least an 8 hour meeting, and we were out in 7 (we had a pretty good idea of what we wanted, and it helped tremendously to visit the Design Studio and walk through the model homes prior to our meeting to preview and weigh our options). Janelle was awesome to work with; she was friendly, knowledgeable, helped us stay in budget and gave great advice when we needed it! And while it was a long day, both Tom and I had a lot of fun picking everything out, and honestly loved that we did it all in one day. We could see how everything looked together, and our selections were fresh in our minds (vs. if we were to pick away at selections during the build timeline).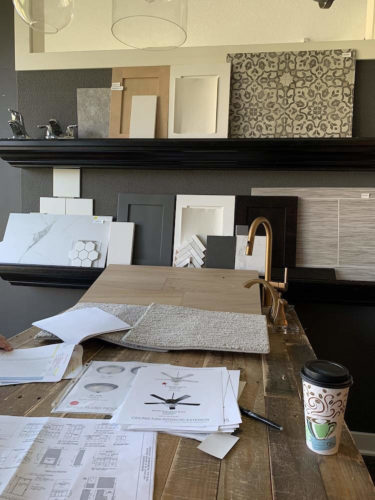 Following the design meeting came our Homestart meeting with our new home consultant (Eileen) and project manager (John). During this meeting, we dotted our i's and crossed our t's and set up a date to break ground on our lot and get an idea of the timeline. We broke ground in October with the expected move in of late February… it's quite impressive how solid this timeline was for us! After breaking ground, we had set up a new tradition of visiting our home to check out the progress every Sunday, which was something we looked forward to each weekend. It's crazy how much can get done in just one week, especially in the final 2 months!

We had one pre-drywall meeting with our project manager and received weekly updates from Eileen on what was being worked on each week, which made this whole process really simple and stress-free for us; I appreciate organization and clarity so much, so this process really couldn't have been better. The final meetings were during the last couple of weeks of completion (new home orientation with the customer care team, acceptance meeting/final walk through with our project manager, and the closing where we got the keys)! Such a seamless and pleasant experience all around, and we really appreciated their attention to detail.

And now, we've moved into an incredibly friendly and fun neighborhood where we feel safe, welcome and at home. I am so excited for this summer when we can take advantage of our community pool and park, and get to know our new neighbors (after this whole quarantine business, of course!) – luckily, we've already been able to connect with them through our neighborhood Facebook group and by a quick hello during our walks in the neighborhood.
5 Tips for building your home:
Walk through the model homes and take photos of what you love! This was so fun for me, and I got a lot of design ideas and decided on some of our selections based on what was in some of the model homes. There are so many design options, so it can get overwhelming fast if you don't have a good idea of what look and feel you are going for. Pinterest is also helpful so you can learn more about your design style and what you like.
Set a budget so your team is mindful and helps you keep your project in scope.
Don't be afraid to ask questions, and ask as soon as they are top of mind – you won't know unless you don't ask! We went outside the box on just a few of things with our build (different siding details, extended laundry room, added outlets, etc.) to fit our wants and needs.
Visit your home site often – it's fun and exciting to see the progress, and if you question anything, you can bring it to your team's attention in a timely manner.
Take tons of photos of the progress! Especially after designs are being installed. This helps especially when you are starting to shop for furniture.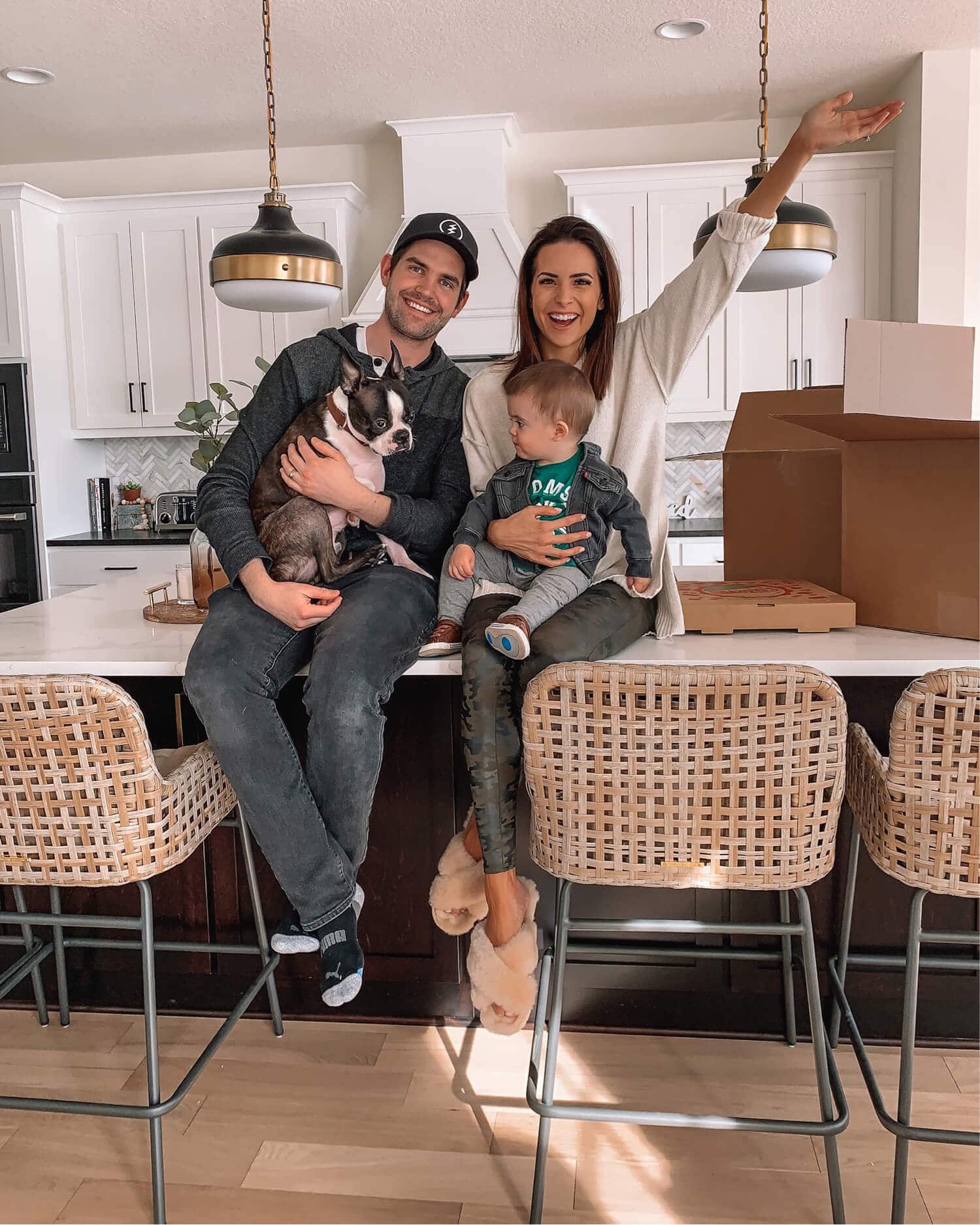 Thanks so much for reading, I hope this was helpful to anyone considering building a new home! Happy to answer any remaining questions you might have. Cheers!