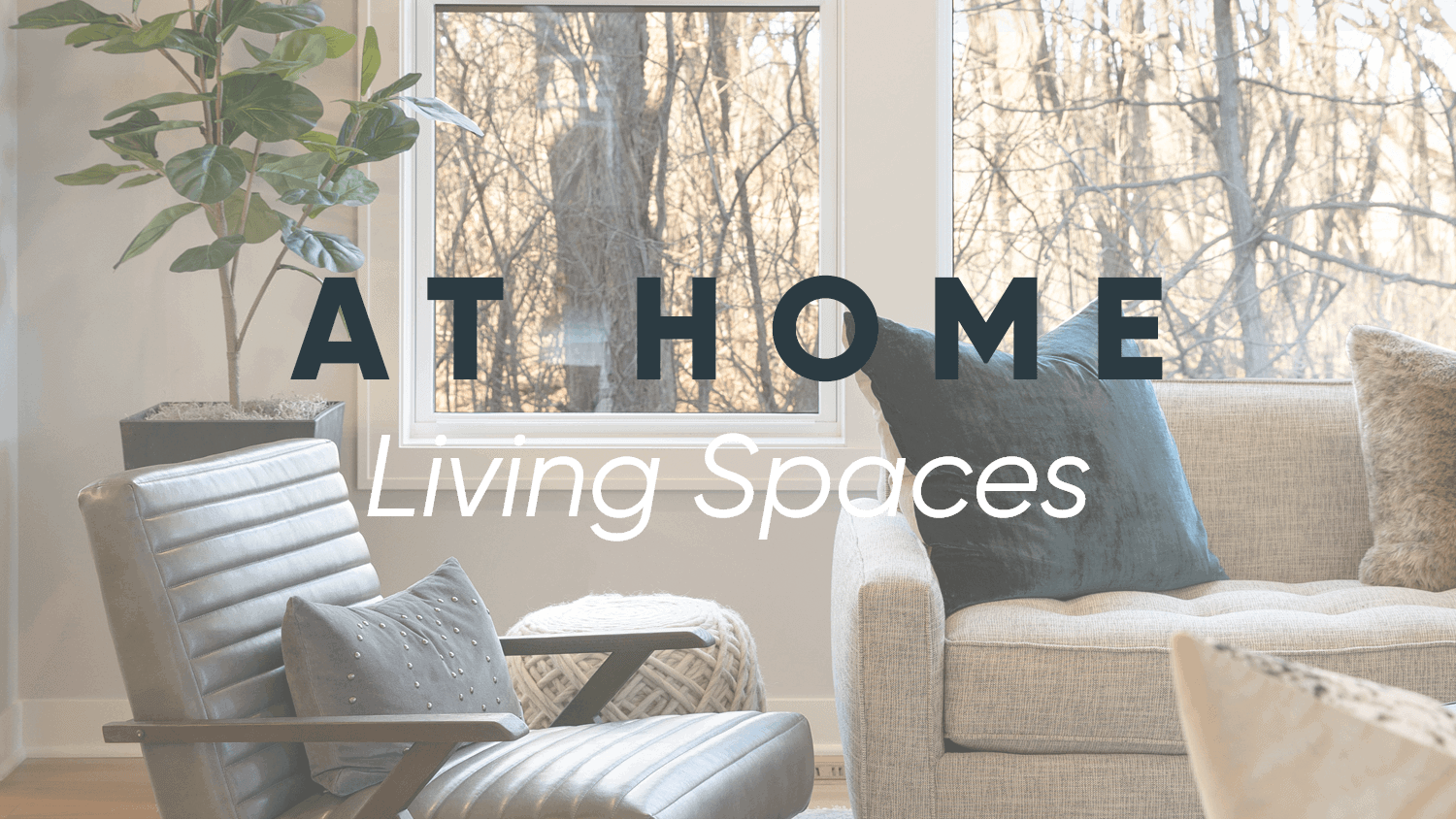 AT HOME: Living Spaces
What is a gathering room? Also referred to as a family room or living room, this space is excellent for relaxing and entertaining as family and friends.
We love it when the gathering room is filled with natural light. Living in Minnesota with all its "fun" weather, this lightens up our long days. We bring the outdoors in by using smart window designs. We've done it all from floor to ceiling windows, windows on three sides of the room, and a wall of windows.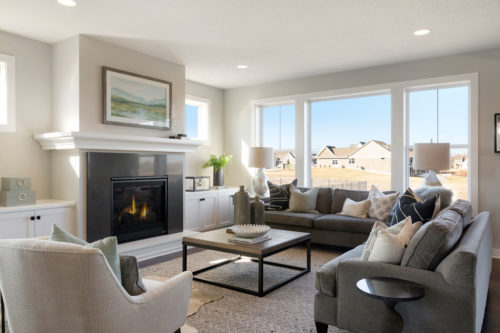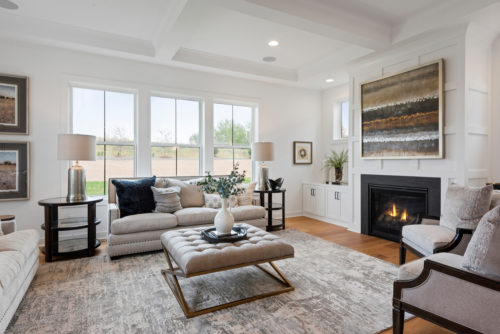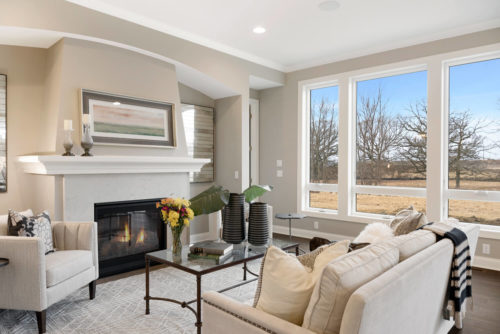 Our gathering rooms truly welcome you in with a cozy fireplace. Frequently surrounded by built-in cabinetry, the fireplace wall becomes a focal point in the gathering room. Our raised hearth adds to the ambiance and doubles as extra seating. Our fireplace surrounds adorn the fireplace with everything from sleek granite or fun paneling to stacked stone. The cabinetry and fireplace surround can definitely set the tone for this space. We have options for modern, traditional, transitional and everything style in between. This is a great place to let your style and personality shine.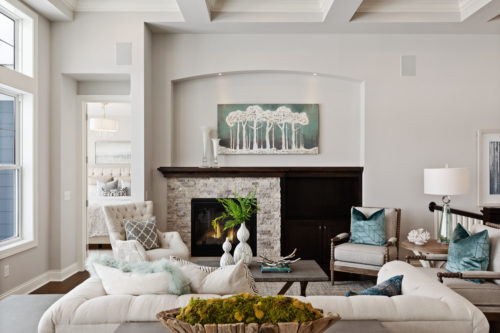 Last but not least we love to add a little more character to our gathering room by adding ceiling treatments or raising ceiling heights. Coffered ceilings and wood beams are a popular request and we love how they add definition to the space. The raised ceilings create a space that is open and airy. Wood beams bring in warmth and can anchor the space.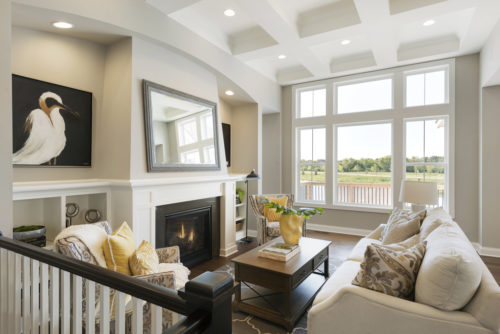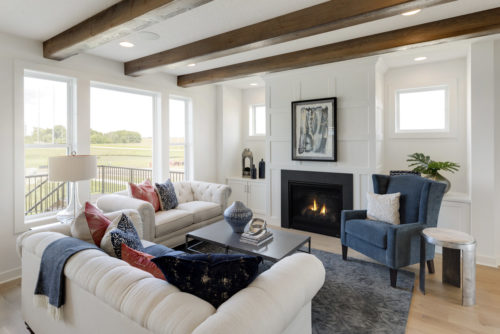 In addition to the main level gathering room, we also offer upper level & lower level living spaces in many of our homes as well. From bonus rooms to lofts and finished lower level living rooms we can accommodate based on your needs.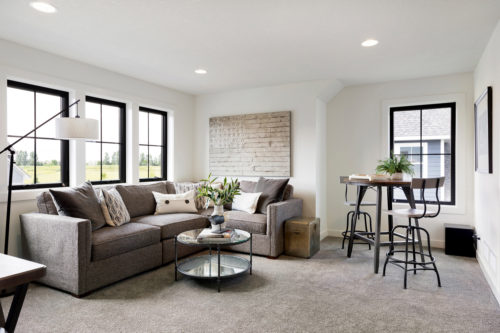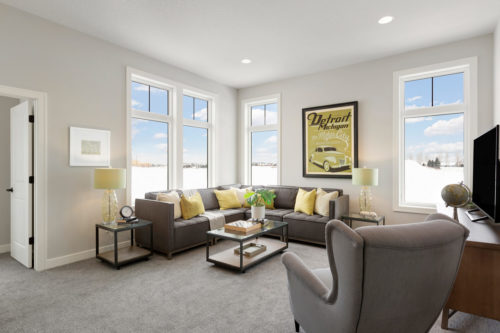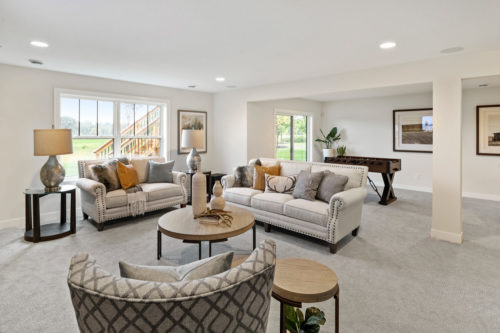 Whether you're reading a book, playing a game of chess, or enjoying a chat with a friend, the gathering room is exactly that, a place where people come together. For more inspiration in the gathering room, visit our Pinterest Account!