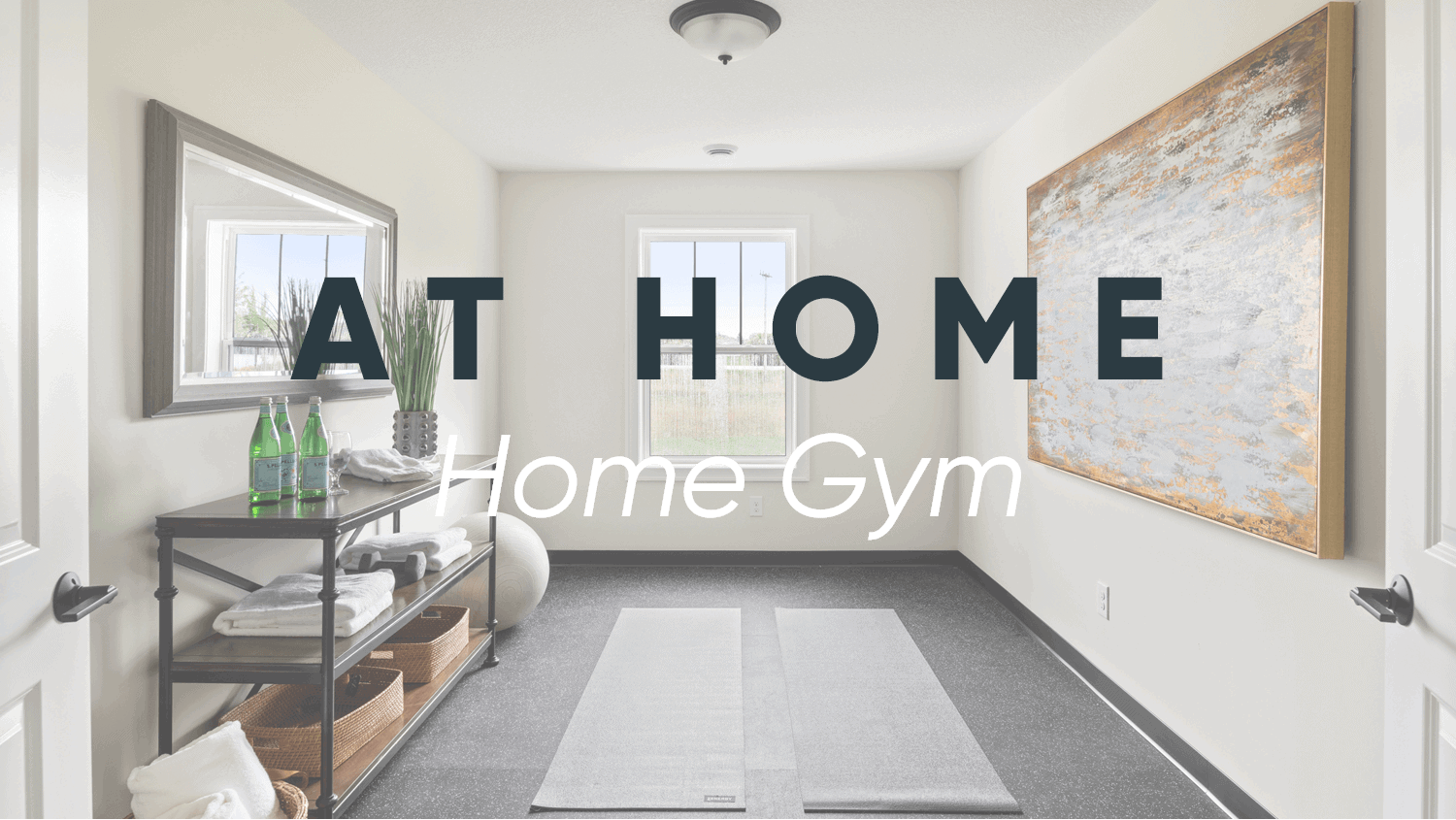 AT HOME: Home Gym
While workout studios, fitness centers, and team sports are closed or canceled for the time being, what better way to keep both kids and adults active and safe than in your very own Sport Court and Home Gym!
INDOOR SPORT COURT
We offer indoor Sport Courts as an option for several of our floorplans in most of our communities* (Baley, Broadmoor, St. Charles, Summerlyn, Wesley, Woodbridge, Woodbridge II). Our Sport Courts are the real deal with the authentic "Sport Court" brand and quality. Sport Court is the industry leader in sport court floors, basketball court flooring, and has been building professional or home basketball courts since 1974. What sets our Sport Courts apart:
Walls are meant for play with impact sheetrock
Paint is scuff resistant
Windows are tempered glass and are strategically placed high on the exterior walls to allow natural light in but out of active zones
3-zone heating and cooling is built into the lower level when we build a Sport Court so that the temperature is just right
An interior window located in the informal dining room that looks down onto the Sport Court so you can keep an eye on the activity
Adjustable wall mount basketball hoop, wall padding behind the hoop, and guarded LED lighting, perfect for flying balls
You can also personalize your Sport Court design! Whether you're looking for a solid color floor that can hold up to almost any activity or going for the classic wood floor look – we've done it! Homeowners especially love customizing their Sport Court with their favorite team logo!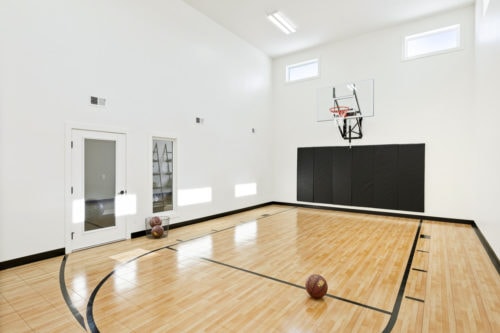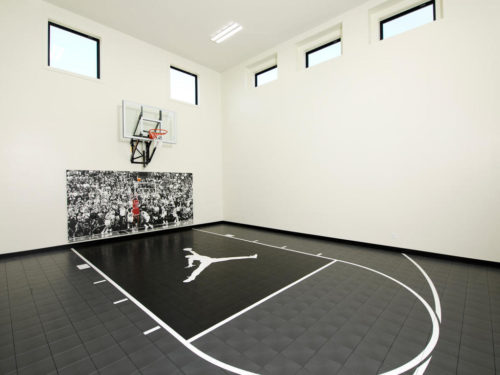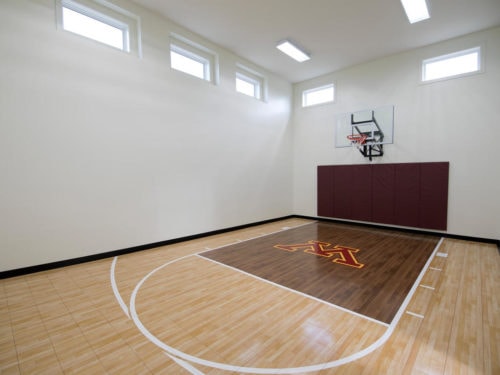 HOME GYM
As many of the regular places we burn our energy are not accessible, home gyms are coming in really handy right now! We frequently build home workout rooms customized to our Homeowner's specifications. Everything from specialized flooring to lighting can be selected to suit your vision for this space. Check out Houzz's recent editorial 10 Elements of an Inspiring Home Gym where they featured our yoga studio from the St. Charles floorplan!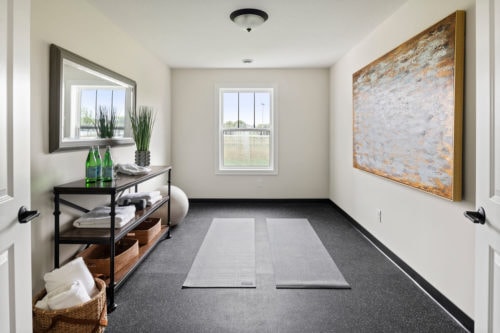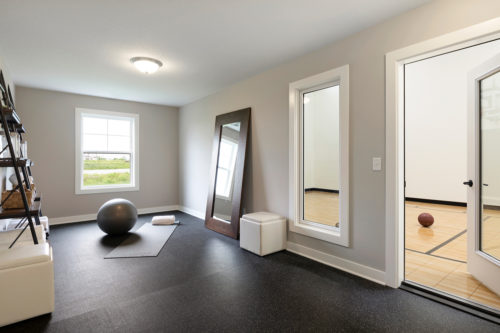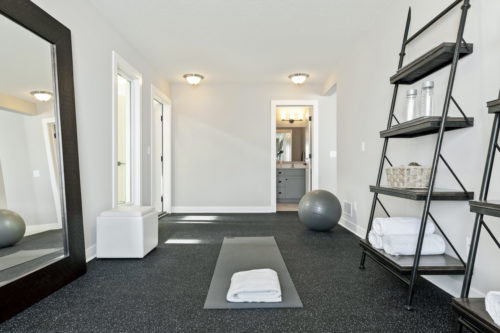 If a Sport Court or Home Gym is on your MUST-HAVE list for your new home, please check our Quick Move-In Homes or Community & Floorplans for options. For more inspiration visit our Pinterest Account.
*Sport Courts are subject to lot size & garage width