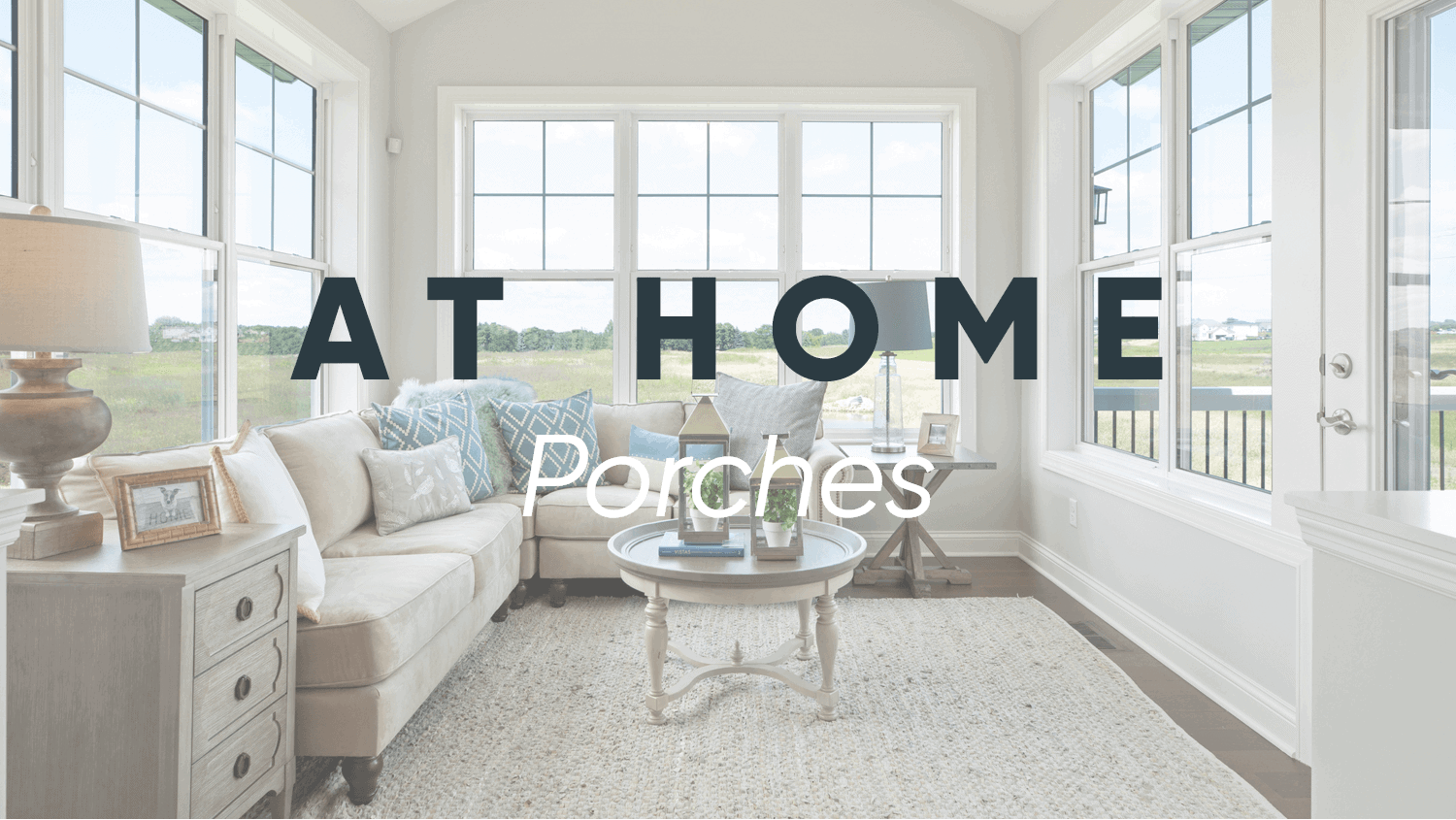 AT HOME: Porches
It is such a pleasure to stroll down the street and feel a sense of community as neighbors sit on their front porch, wave, and call out greetings. Many of our communities feature tree-lined sidewalks that encourage front-porch living. With spring upon us, we find ourselves moving back out and into our outdoor spaces. Whether it's a front porch, screened-in porch, or a four-season porch we love building these spaces for our homeowners.
FRONT PORCHES
No matter your style, we have built Traditional, Modern, and Transitional front porches which not only add exceptional curb appeal but are a fabulous space to enjoy a morning cup of coffee. Based on requests, we have used concrete, cedar, low maintenance decking with a finished front, and coordinating steps. Our LP Siding adds rich texture and color to this exterior space. We love to paint our front doors with a splash of color to add a visual "pop". This is a great starting point to style this exterior space which can be continued by using coordinating furniture or pillows.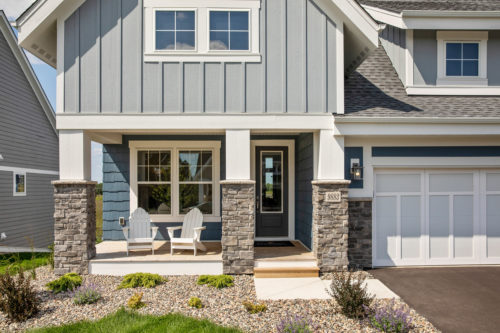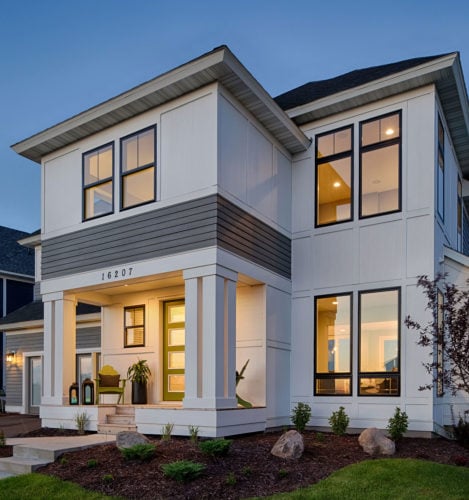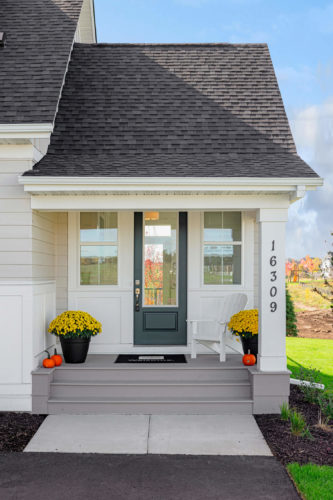 SCREENED-IN PORCHES
Screened-in porches are amazing, especially in Minnesota with our extensive mosquito population. Vaulted ceilings keep the space open and airy. Adding a ceiling fan is a smart move as it keeps the air moving on hot, sultry summer days. Some enjoy a clean and consistent painted interior, while others enjoy the warmth and natural feel of cedar. Either way, we love the way both look with black railing!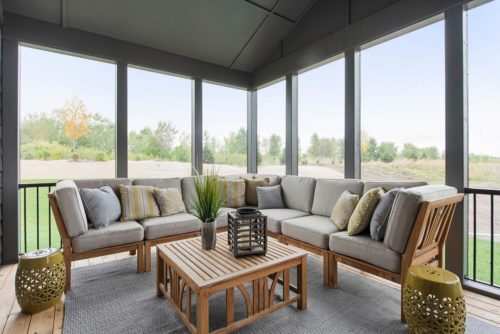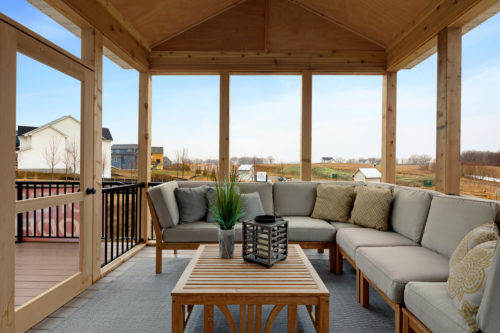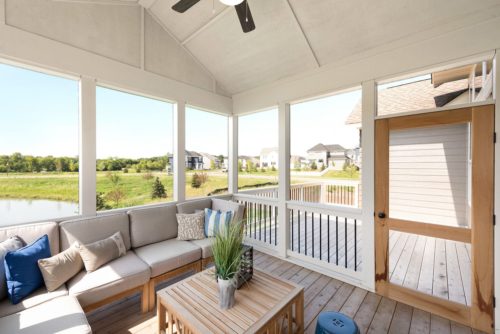 FOUR-SEASON PORCHES
Even though four-season porches can be used year-round we're going to touch on them as we have so many windows in this space it feels like you're actually outdoors! Having a vault in this room with three walls of windows really brings the outdoors in. A chandelier is a fun way to express your style and acts as a great focal point for the room. This room is amazing on cold rainy days when you're drawn to the outdoors but want to stay warm and cozy.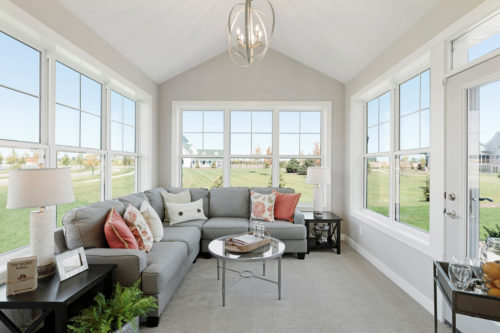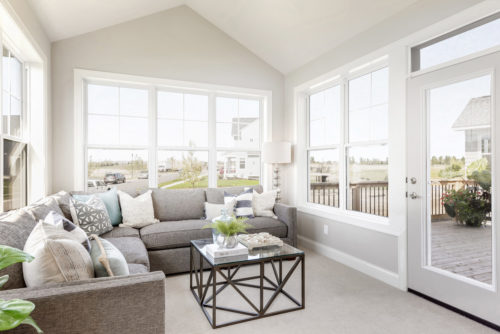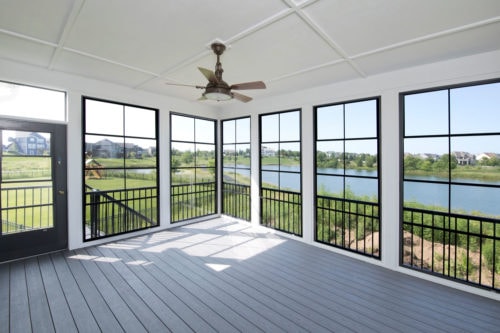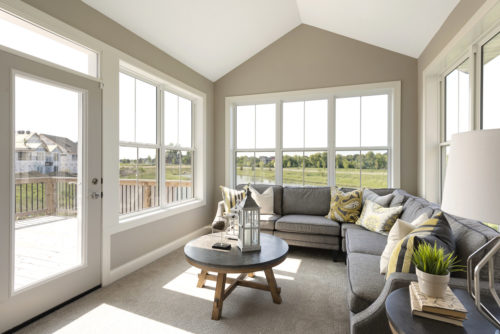 DECKS & PATIOS
Regardless of if you choose a screened-in or four-season porch, we love the transition to a grill deck or patio. Keeping the materials the same is aesthetically pleasing and creates a nice flow from one space to the next.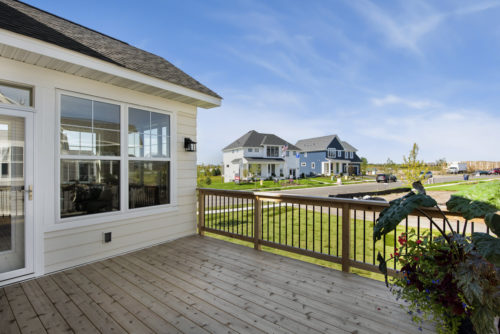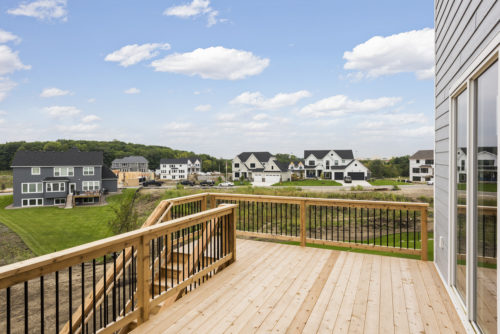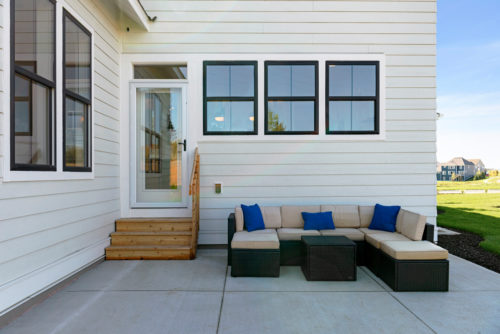 If you live in Minnesota, you know just how precious the warmer months can be. These are the days when getting outdoors is a must! ⁠Enjoy your outdoor getaway at home, with our many outdoor living spaces. For more curb appeal inspiration visit this Pinterest Board and for more inspiration on porches & decks visit this Pinterest Board.