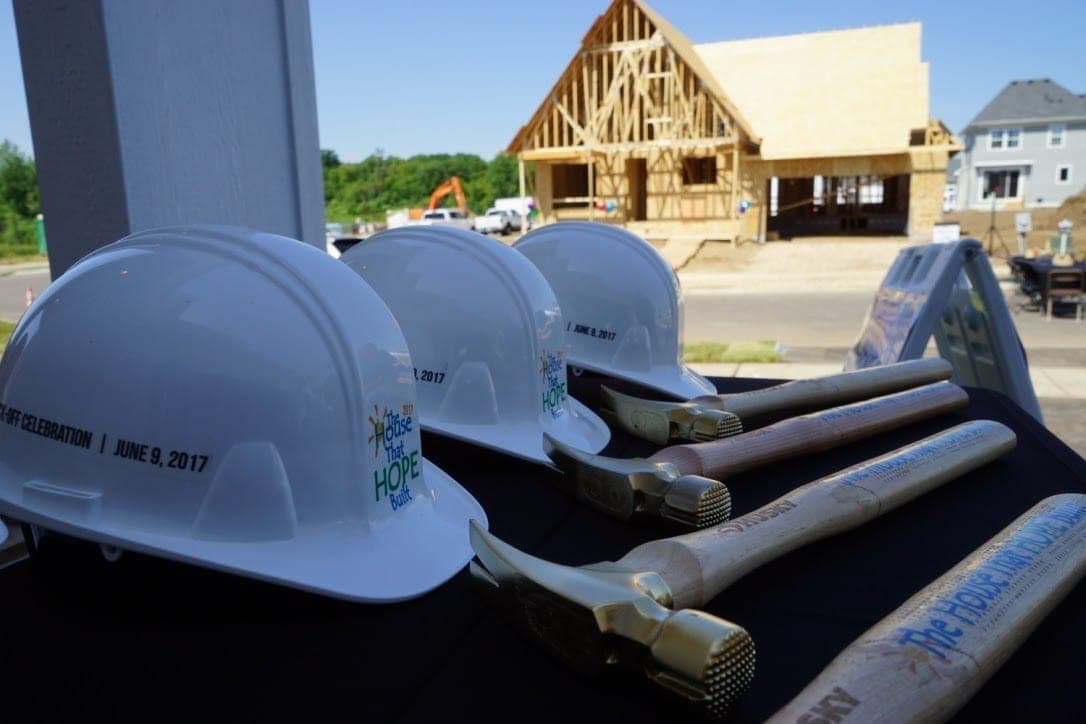 Kick-Off Celebration | 2017 House that Hope Built
On June 9th Robert Thomas Homes and Tradition Companies hosted the 2017 House that Hope Built Kick-Off Celebration for HopeKids Minnesota. Here we announced with the generous support of our business partners, suppliers and subcontractors, we will be building a second "Hope House" in the Spirit of Brandtjen Farm community.  The House that Hope Built will allow Tradition Companies to donate the net proceeds from the sale of the home to our charity of choice, HopeKids Minnesota, a local nonprofit organization that provides unique support for children with life threatening illnesses and their families.
After the success of the 2015 House that Hope Built, which raised $400,000 for HopeKids MN, we decided to join forces with many of our trade and business partners to replicate the meaningful project. The 2015 donation allowed HopeKids MN to purchase a 16-person suite at the Xcel Energy Center for two years. The "HopeSuite" (as it is referred to) has positively impacted over 1,100 families who have been able to attend an event in this suite! The HopeSuite offers a safe and accepting environment for the families to meet and connect with each other.
The 2017 "Hope House" is located at 16202 Elkhorn Trail, Lakeville, MN and showcases over 3,000 square feet including 3 bedrooms and 3 bathrooms, and will be featured in the Fall 2017 Parade of Homes. The home will be held for sale and at the conclusion of the event all net proceeds will be given to HopeKids Minnesota. We are setting our goals high this year and hope to make another significant donation to HopeKids Minnesota.
Be sure to LIKE our Facebook page and FOLLOW us on Twitter to stay informed with the progress of the home.