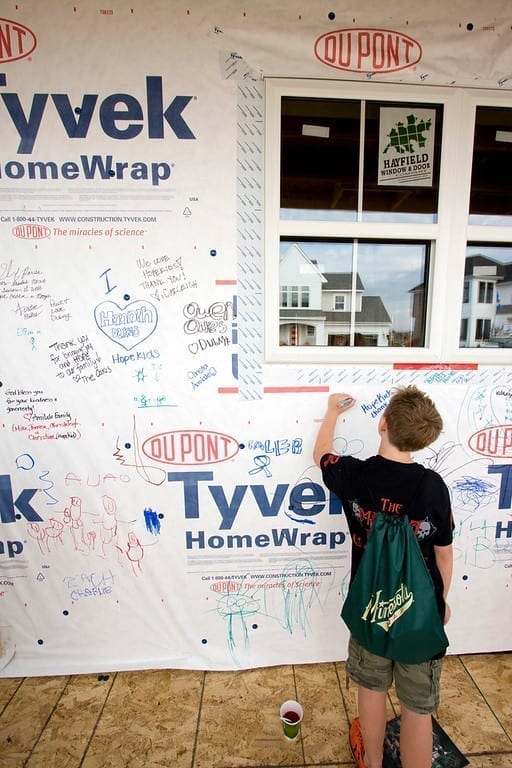 Tyvek Time Capsule Event | 2017 House that Hope Built
June 29th, 2017 was the DuPont™ Tyvek® Time Capsule Event hosted by Robert Thomas Homes, Tradition Companies, DuPont™ Tyvek®, and Hallmark Building Supplies. We were joined by HopeKids Minnesota volunteers and families, and Spirit of Brandtjen Farm future and current homeowners to celebrate
Everyone who attended helped us draw, sign and write messages of HOPE on the 2017 House That Hope Built | 16202 Elkhorn Trail, Lakeville, MN. We enjoyed Kona Shaved Ice, yard games and even got to meet the MN Wild mascot, Nordy! It was a great community event that brought everyone together for a great cause.
The House that Hope Built is being constructed by Robert Thomas Homes with the support of trade and business partners and will be featured in the 2017 Fall Parade of Homes. The Hope House will be open to tour daily or by appointment, and once it's sold, the net proceeds will be donated to HopeKids Minnesota. HopeKids Minnesota is a local nonprofit organization that provides unique support for children with life threatening illnesses and their families. The donation from the Hope House sale will greatly impact the HopeKids and their families.
Stay tuned for updates on this exciting project!