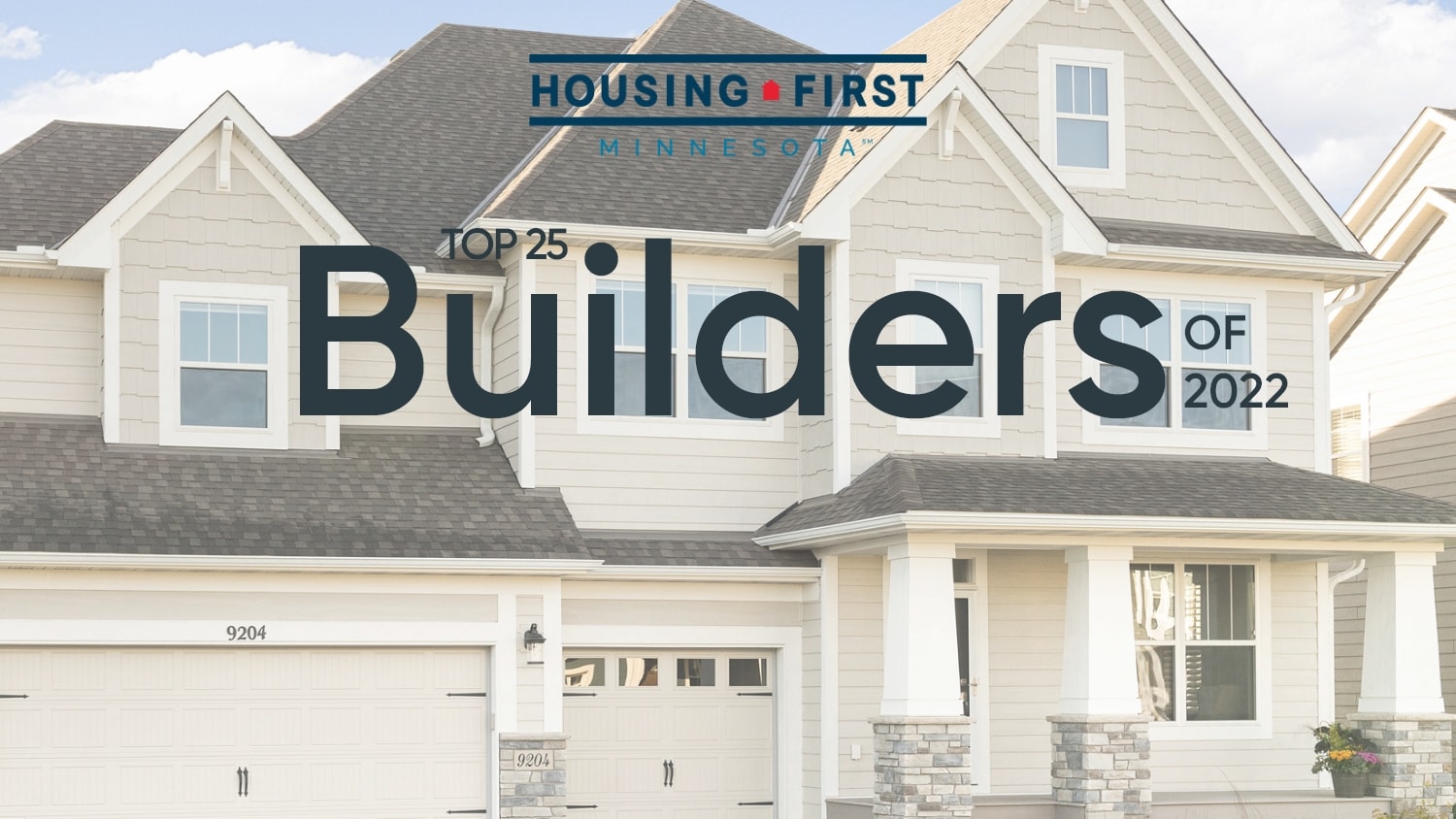 2022 Top 25 Home Builder
The results are in! Housing First Minnesota's annual survey ranks Robert Thomas Homes as a Top 25 Home Builder in the Twin Cities.
"Homeownership is the foundation of building strong communities," said James Vagle, CEO of Housing First Minnesota. "We're proud to have so many talented builders in our region that strengthen communities and create homeownership opportunities for more Minnesotans."
We're very proud to see our name on this list amongst the best of the best in the industry. We are honored to have built 205 homes for local Minnesota families.  Robert Thomas Homes is rooted in our home state, and our Minnesota values are at the core of our company. We stand for honesty, fairness, and dedication to service, and we value our relationships with clients, partners, and the community.
To ensure the highest level of quality in all phases of home construction, we've developed long-term relationships with tradespeople, subcontractors, and suppliers across the greater metro area. Our windows come from Minnesota companies Hayfield Window & Door Co., and Andersen Windows. Our LP SmartSide® siding and trim components are made in Two Harbors, MN, gas fireplace components come from Heat & Glo® in Lake City, MN, and Designed Cabinets builds our premium custom cabinetry in Lakeville, MN.
We strive to deliver exceptional homes and an awesome home-building experience in the Twin Cities. Our goal is to continually grow in our communities, create innovative designs, and build homes of lasting comfort and value. If you're interested in learning more about our award-winning designs, team of professionals, and what makes us a Top 25 home builder, check out our Build Process today. And to check out some of our latest home builds, check out our Houzz & Pinterest profiles.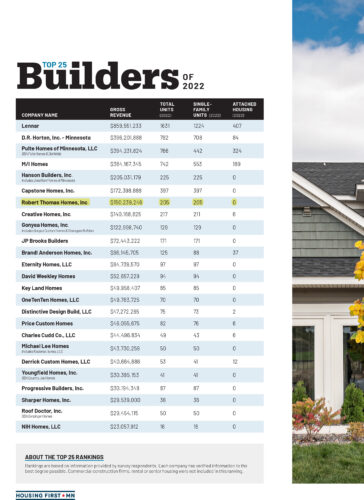 Rankings are based on annual gross revenue as reported by respondents for for-sale housing.
See the full list of the 2020 Top 25 Builders here.