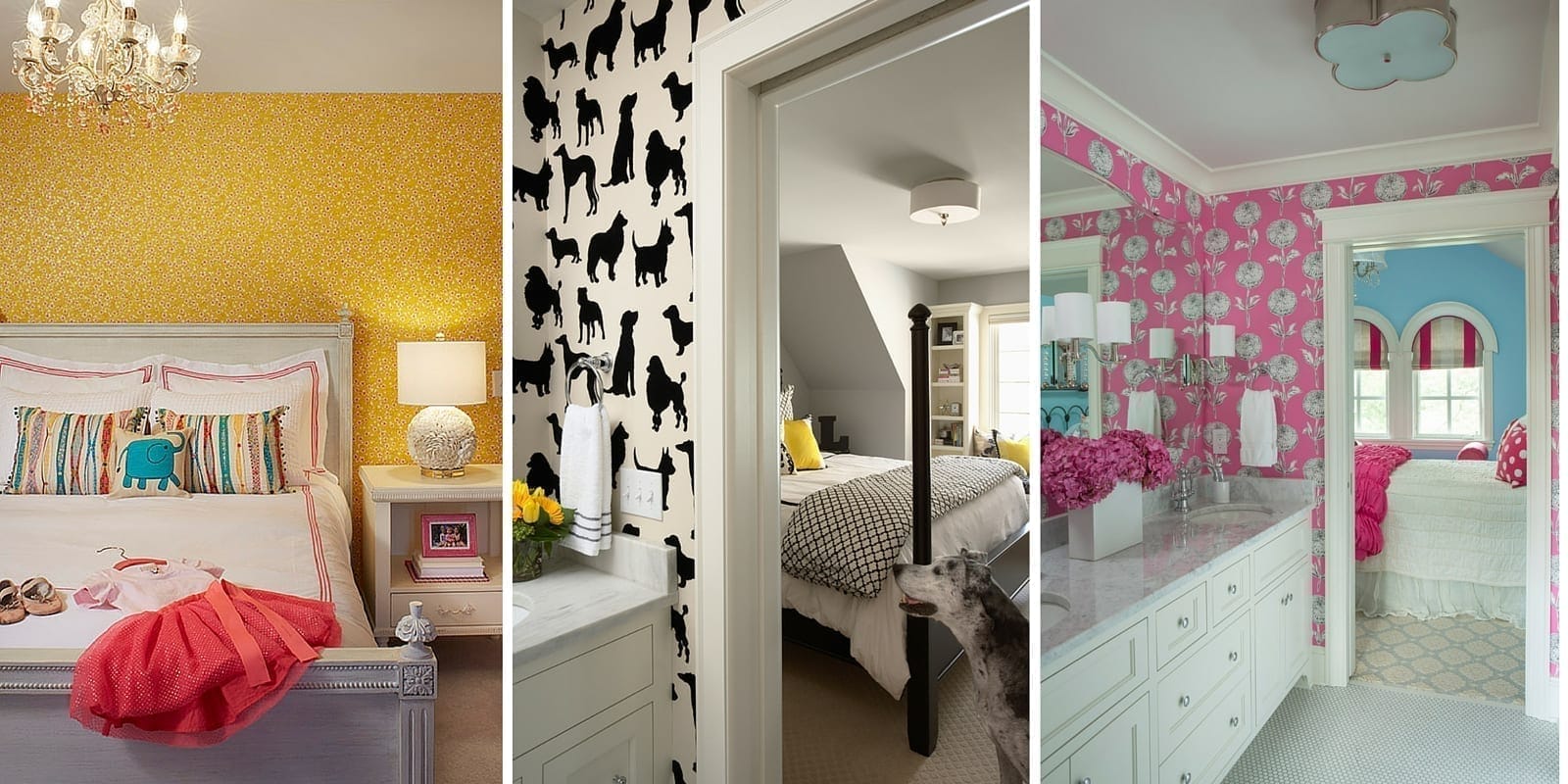 Wallpaper Ideas – How to Choose the Best Wallpapers
The revival of wallpapers has created a passionate response from those who care about interior design. Embraced for being expressive, stylish and versatile, wallpaper can give your home some unique character. With the rebirth of this trend, we have partnered with Kate O'Hara of Martha O'Hara Interiors to offer a few wallpaper ideas and tips to enhance your home and reflect your personal style.
SUBTLE ELEGANCE
PHOTO SOURCES: Troy Thies Photography | Corey Gaffer Photography
Using soft patterns in neutral tones, formal spaces such as the dining rooms above take on a quiet elegance that is rarely achieved by paint alone. The above images are proof positive that a wallpaper does not have to be bright or bold to transform a room.
PLAYFUL EXPRESSION
PHOTO SOURCES: Troy Thies Photography | Susan Gilmore Photography
In kids rooms, craft rooms, and guest rooms, bright and expressive patterns can give you the opportunity to explore styles you might be nervous about introducing to the main thoroughfares of your home. Bathrooms, in particular, can be tricky areas to give personality. An expressive wallpaper will always do the trick – and because bathrooms are small, it's much less expensive to paper these parts of your home.
JUST FOR YOU
PHOTO SOURCES: Troy Thies Photography
Rooms that are typically designed around one or two primary users – such as a bedroom or office – are great places to select a wallpaper that you love as an expression of your personal style. Anything goes in a space like this, from subtle, to playful, to irreverent. While you might keep your guests in mind throughout other areas in your home, personal rooms give you the freedom to fully express yourself.
DRAMATIC CONTRAST
PHOTO SOURCES: Troy Thies Photography
High-contrast wallpapers work very well on accent walls and small spaces. Of course, they also work on all the walls of a room that you want to pack a punch!
ON A BUDGET
PHOTO SOURCES: Troy Thies Photography
Used in smaller spaces, like powder baths, behind bookshelves, or on ceilings, wallpapers can be used in smaller quantities to vivid effect. Using wallpapers in creative ways can save you money and be the very thing that your guests comment on time and again.
When it comes down to it, using wallpaper should be approached just like any fabric. With thoughtful consideration of your style goals, and with a bit of courage, the possibilities are limitless!