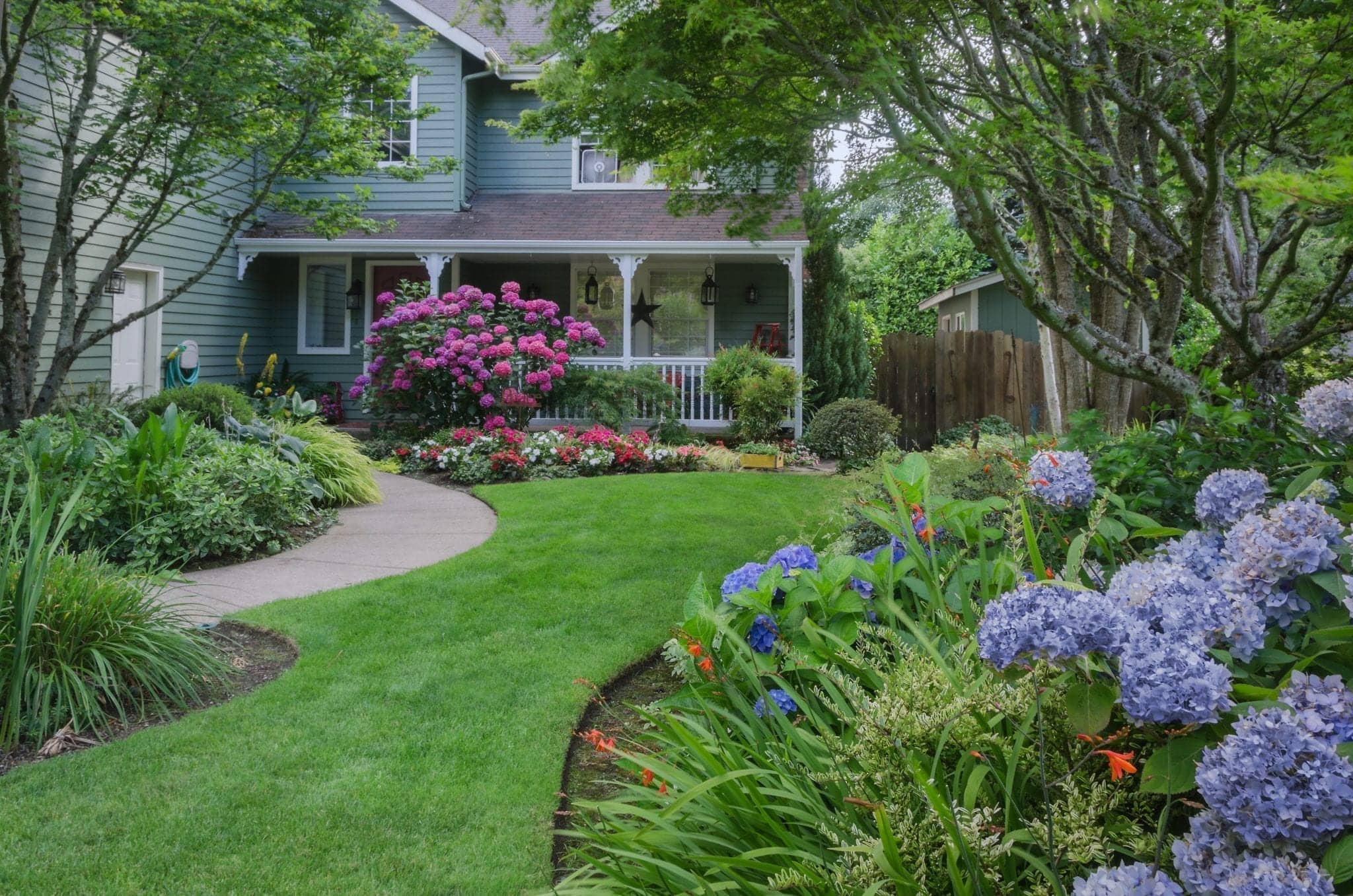 6 Ways to Add Curb Appeal
The grass can always be greener on your side of the fence. By adding curb appeal you can make the most of your home's appearance, giving it that final touch you can take pride in.  Here are six ideas to help you get started:
1. GLAM UP YOUR HOUSE NUMBERS
Upscale, decorative house numbers or address plaques can give your home that extra glam. Local home improvement stores have an impressive selection of architectural house numbers to pick from.  Depending on the size, style and materials house numbers start as little as $3 per number.  You can look into customized plaques which typically start around $80.
PHOTO SOURCE: morguefile.com
2. PIZZAZZ YOUR FRONT PORCH
Give your porch extra zest with potted flowers or go all out with a fun refurbished household item used as a unique planted. Add a pair Adirondack or rocking chairs…or a cozy bench, glider or hammock.
PHOTO SOURCE: Robert Thomas Homes – Spirit of Brandtjen Farm Community
3. CAST YOUR HOME IN THE BEST LIGHT
When done well, outdoor lighting can enrich your home's architectural detail and landscape features. Replacing light fixtures is a subtle enhancement that can help define the home's overall look. Or add landscape lighting, such as halogen or LED, to add variety and a visual interest (especially at night).

PHOTO SOURCE: Homes by Tradition – Spirit of Brandtjen Farm Community

PHOTO SOURCE: Robert Thomas Homes – Broadmoor "G"
4. PAINT THE FRONT DOOR
A fresh coat of paint can transform your front door or replace it all together. Pick a bold color that reflects your personality, it will add a "pop" and revive your home.  Before you pick a color, think about your home's architectural style and what color would fit best with the other exteriors hues.
PHOTO SOURCE: rgbstock.com
5. PLANT FLOWERS & TREES
Add some color to your front yard with landscaping. If you live in or are building with Robert Thomas Homes you already know that each home comes with a professional landscape package to boost your curb appeal.  If not, one of the easiest and cost effective ways to make a big impact on curb appeal is planting flowers and trees.
Stop by your local nursery and ask for recommendations on what trees, plants and flowers would flourish in your region (especially in Minnesota with our unique climate). Consider sticking with perennials which will eliminate the need to purchase and plant flowers each year.
Plant a tree or two or three…before you get started think about how big the tree(s) will grow and how it will impacting your home.  It doesn't matter how beautiful your home is if no one can see it.  Never planted a tree before? No sweat! Check out this video from the DIY Network: Plant a Tree like a Pro.
6. MAINTAIN A WELL-MANICURED LAWN (and yard!)
Make sure the grass is always greener on your side of the fence. A well-manicured lawn, fresh mulch and pruned shrubs enhance the curb appeal of any home. After a long Minnesota winter you might notice bare spots in your yard, cover these with grass seeds or sod.  Be sure to pull weeds and get rid of crab grass.  Feed your grass some "lawn food" and water regularly – oh and yes, don't forget to mow (and edge your grass)! An overgrown yard can be an eyesore. Is this not up your alley? Hire a professional landscape company to do it for you.