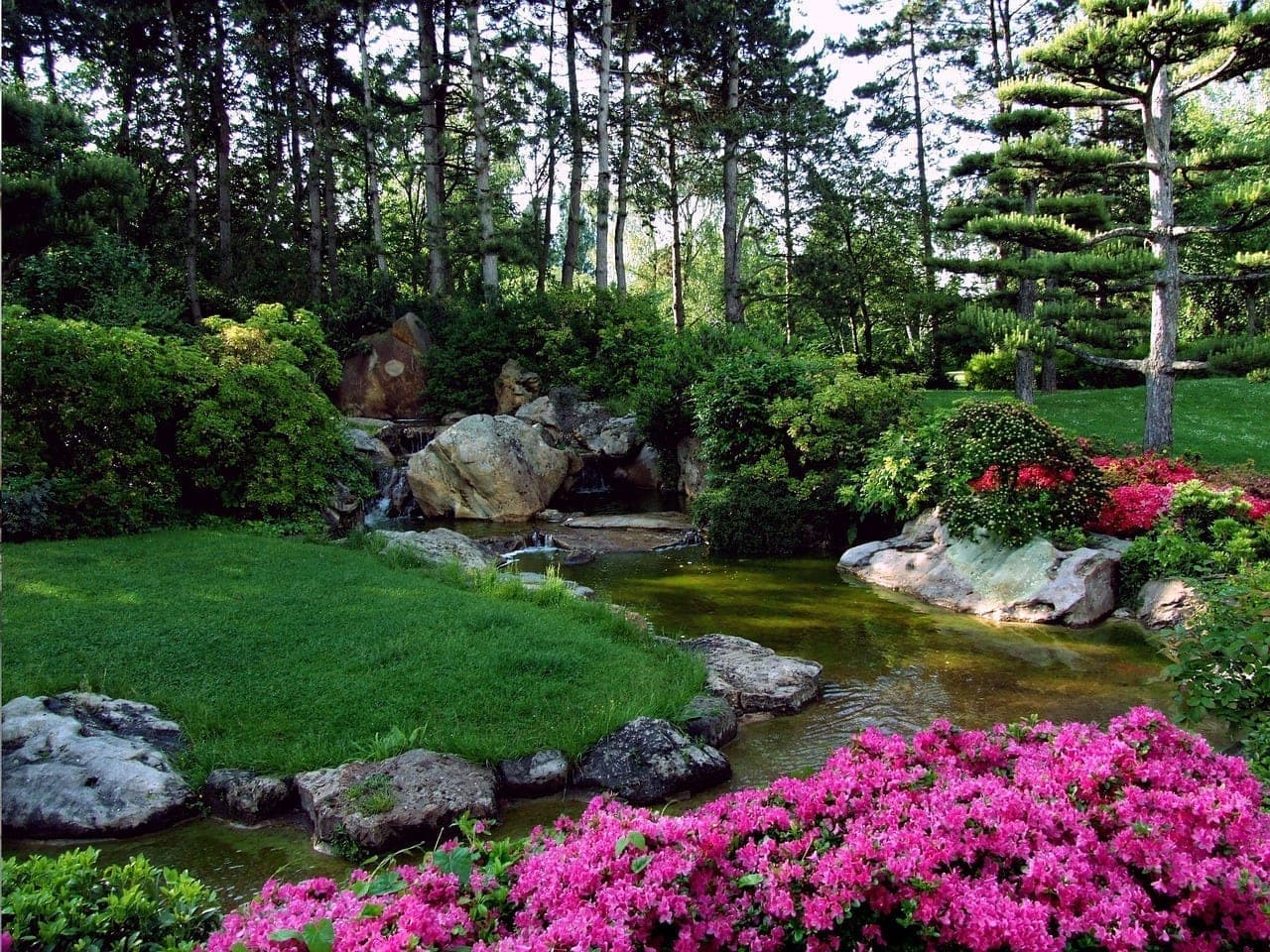 Landscape Design Tips for Beginners
Whether you are refreshing your backyard or building your garden from scratch, you will be overwhelmed by the variety of options out there. Although no degree in horticulture or landscaping is required to create a stunning outdoor space, there are some basic principles that need to be followed. Luckily, planning a garden doesn't differ much from designing a room layout. For instance, you still need to take features such as light, themes and patterns into account and apply them in your yard. Not sure where to start? Try these effective landscape tips and ideas for beginners by guest blogger, Ella Andrews.
UNDERSTAND THE ELEMENTS LANDSCAPE DESIGN

PHOTO SOURCE: pixabay.com
Landscape design focuses on integrating a plan to make the best use of an outdoors space by modifying and arranging its features in the most aesthetically-pleasing way. It is usually divided into softscape and hardscape design. The first consists of the horticulture features of the garden, while the latter refers to the inanimate components of the landscape.
There are five basic elements to landscape design- form, line, color, scale and texture. Each of these fundamental concepts is essential for creating a functional and beautiful garden.
Form – in terms of gardening, it refers to the shape of the plant or the structure of the branching pattern. There are various types of shapes including oval, upright, columnar, broadly spreading, weeping or fountain shaped.
Color – colors relate in different ways with one another. They are used to achieve coherent look or to create a statement. There are four color groups – primary, secondary, tertiary and neutral. If you are not familiar with color theory, check different tools online that will show you the best combinations.
Line: In landscape design, line is related to the overall flow of the garden determined by the arrangement of plants and hardscape features. It is the way different plant groups fit together on both the vertical and horizontal planes.
Scale – scale is the size of one of the landscape components in relation to the adjacent elements.
Texture – texture takes into account the surface quality of the plants in regards to their shape and size. One of the most interesting and eye-catching combinations includes plants with fine foliage juxtaposed with greenery with coarse foliage for contrast.
MAKE A LIST OF GARDEN NEEDS & WANTS

PHOTO SOURCE: pixabay.com
The first thing you need to consider when designing a garden is how you are going to use it.  Do you need a place to invite friends over for a backyard barbecue or you want to produce your own food in the backyard? The layout features and plants should reflect the purpose of the garden. Think about all the things you would like to see in your landscape. Write down the ideas and decide what is doable for your place.
STUDY THE ENVIRONMENT 
PHOTO SOURCE: pixabay.com
One of the cornerstone landscape principles states that the design should always be adapted to the context or the environment in which it is located. Climate, soil, sun exposure, topography, orientation, site drainage and groundwater recharge are important factors that will have huge effect on your landscape and gardening maintenance.
FIND A FOCAL POINT 
PHOTO SOURCE: pixabay.com
Both in interior and landscape design the focal point gives a sense of purpose and order to the place. This is a great tool for emphasizing on a certain element in your garden, while drawing away the attention from more unattractive areas. Plants and hardscape features will work equally well as an accent piece. Use the focal point to visually divide your garden into sections and create symmetric design. Repeat certain plant, common shape or color for more cohesive feel. Avoid being monotonous by adding elements that differ from the overall landscape and will stand out.
Most importantly, take your time and gradually develop your landscape, while enjoying the process.