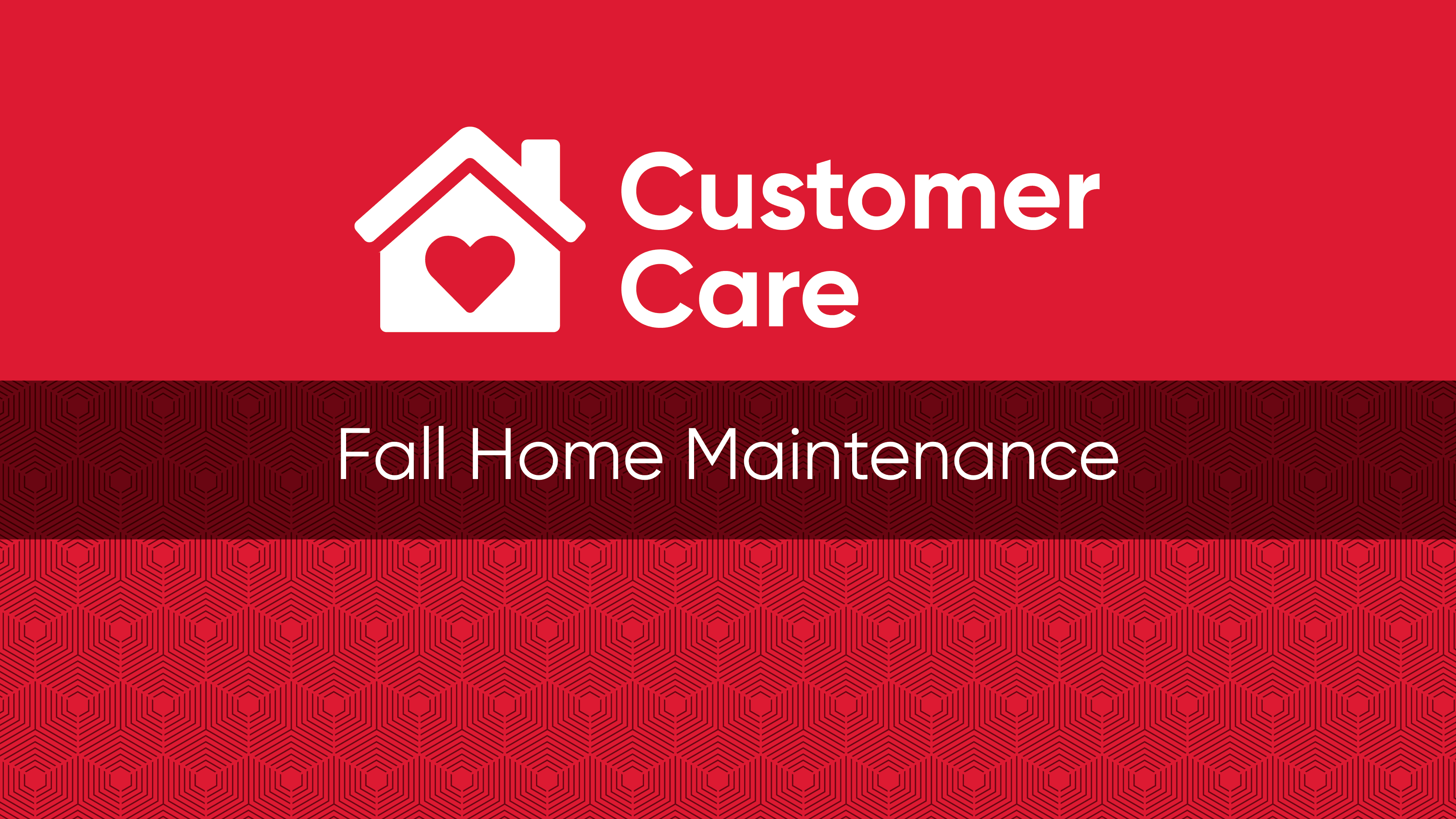 Top 10 Fall Home Maintenance Tips
Pumpkins, candles, and fuzzy socks are just some of the things you may look forward to in the Fall. When colors change it also means you should start thinking about fall maintenance. We've compiled a list of the top 10 fall home maintenance tips to follow this season.
Gutters: After the leaves have fallen, clean the debris out of your gutters and check all the downspouts to ensure they are functioning correctly and are free of damage so water drains away from the home.
Garden Hose: Remove garden hose from outdoor faucets, drain and store until the Spring. If freezing temps hit, the water could freeze, expand, and crack the faucet or pipes. Turn off the shutoff valves on water supply lines that lead to exterior faucets. After turning off the shutoff valves, turn on exterior faucets to drain out any water remaining in the lines.
Inspect the Roof: With the harsh Minnesota winters, wind and heavy snow can take a toll on your roof. Check for missing or cracked shingles and leaks. Repair as needed
Air Conditioner: We know you probably won't be turning on the AC for quite some time now, but it's still important to keep the habit of regularly replacing your air filters (we recommend every 1-3 months)
o Clear 2 feet of space around outdoor AC & heat units
o Keep AC & heat units free of leaves, pollen, and grass
o Never close more than 20% of your home's registers to avoid placing unnecessary strain on the HVAC system
Doors & Windows: Check all screen doors and windows for tears or holes in order to keep the crisp autumn air out of your home. Seal up cracks between trim and siding or windows and door frames with caulk to save on energy costs.
Pest Control: Your first line of defense against pest control is to eliminate sources of food and water inside the house that might attract pests. Now is the time where they may decide to move in due to the cooler temps outside.
Mower: You won't be using this for some time, so drain the fuel from mowers and weed whippers before storing in a dry place for the winter. Also, make sure your winter gear works before the first snowfall.
Lawn Care and Landscaping: Prune back perennials that have turned yellow or brown, and dig up summer bulbs before the first frost. Fertilize the lawn with a high phosphorus mix to ensure healthy grass next spring.
Porch Furniture: You're going to have to make room for your fall pumpkins and décor on your front porch. Clean porch and deck furniture. Cover and store outdoor furniture and grills in a protected area.
Carbon Monoxide & Smoke Detectors: Every six months, replace the batteries in all your carbon monoxide and smoke detectors.
If you have any questions about your home maintenance, please reach out to our Customer Care team.