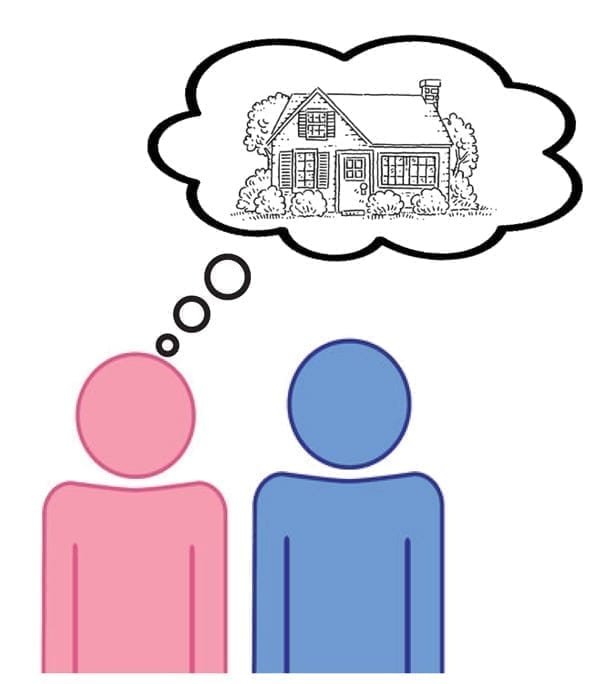 Single Women Homeownership
According to the National Association of Realtors, women are more likely to live alone and own their own home opposed to their male counterparts.  Nearly 20% of homebuyers are single women of all ages, opposed to just 10% being single males.  These numbers have been steadily increasing since the mid-1990s and only dropping some during the recession.  This demographic is buying homes for a variety of reasons – a desire to own a home, striking out solo after a divorce, upsizing or downsizing, or relocating for a job or to be closer to family.  So, what do women want in a home and what should they think about when buying?
What Women Want
A survey from Redfin reveals that over 85% of women under 35 are thinking long-term when it comes to buying a home.
They buy a home to stay in for more than five years, with a majority desiring to stay in or move to the suburbs.  The survey also had women rank the top criteria for a home and neighborhood.  Not surprisingly, the ideal home is near good schools, close to work, and close to restaurants and entertainment.  Similar to how we at Robert Thomas Homes select the communities in which we build in.
Tips for Single Ladies
While the independent women out there are confident in buying a home, there are certain things always to consider when thinking about buying.
Do your research – Know what you want in a home and research the housing market.  This will give you an idea of what you can get in your budget and what to look for when seeing properties.
Find a good realtor – A realtor's job is to look out for the best interest of their client.  Ask friends and family for referrals and advice. You want somebody who will give you their opinion and expertise versus just trying to make a commission.
Have a financial strategy – Purchasing a home on your own is a great personal and financial achievement.  However, being single means that expenses are your responsibility solely.  Your housing expenses shouldn't comprise more than 30% of your income.  Be sure to account for your mortgage payment along with homeowner's insurance, utilities, and have an emergency fund.
Plan for maintenance – Along with being fiscally responsible for the home, remember that you'll also be responsible for all the maintenance.  Mowing the lawn, snow removal, cleaning and upkeep will be part of the job.
Think about security – Single women will also want to consider their safety when living along.  Check into crime rates in the area, proximity to the police and fire stations, an alarm system, a fenced yard, attached garage, and secure windows and doors.
There are many rewarding aspects to owning your home and when carefully chosen, is a sound investment to add to your portfolio.  Since maintenance of new homes is less expensive than existing homes, women homebuyers should consider new construction.  Browse our website to look at awesome home plans and bring your questions to our new home consultants.
Sources: