HopeKids, Inspiration, News & Events
HopeKids, Inspiration, News & Events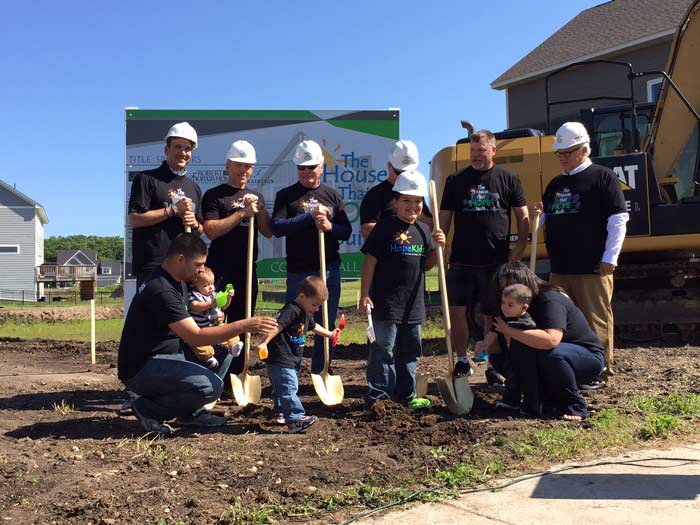 Building a Home for Charity – Groundbreaking Ceremony
New homes are being built and sold for profit throughout the Minneapolis/St. Paul metro area, but last Friday on June 12th, there was an official groundbreaking ceremony for "The House That Hope Built," which is being sold to benefit our charity of choice, HopeKids Minnesota.
The house will be constructed by Robert Thomas Homes with the support of trade and business partner donations.  The "Hope House" will showcase nearly 2,300 square feet including 4 bedrooms and 2.5 bathrooms and will be featured in the Fall 2015 Parade of Homes.  The net proceeds of the sale will go to HopeKids, a local organization that offers a unique support system for children with life-threatening medical conditions AND their families.
The groundbreaking of this event coincided with the 6th annual Suburban Adventure 5K/10K Run + Walk that held last Saturday, June 13th at the Spirit of Brandtjen Farm community in Lakeville.
At the conclusion of "The House That Hope Built" project it is our goal to be able to donate a minimum of $250,000 to the HopeKids organization.  To learn more about the project and our relationship with HopeKids please visit our "The House That Hope Built" page. Be sure to also LIKE our Facebook page and FOLLOW us on Twitter to stay informed with the progress of the home.