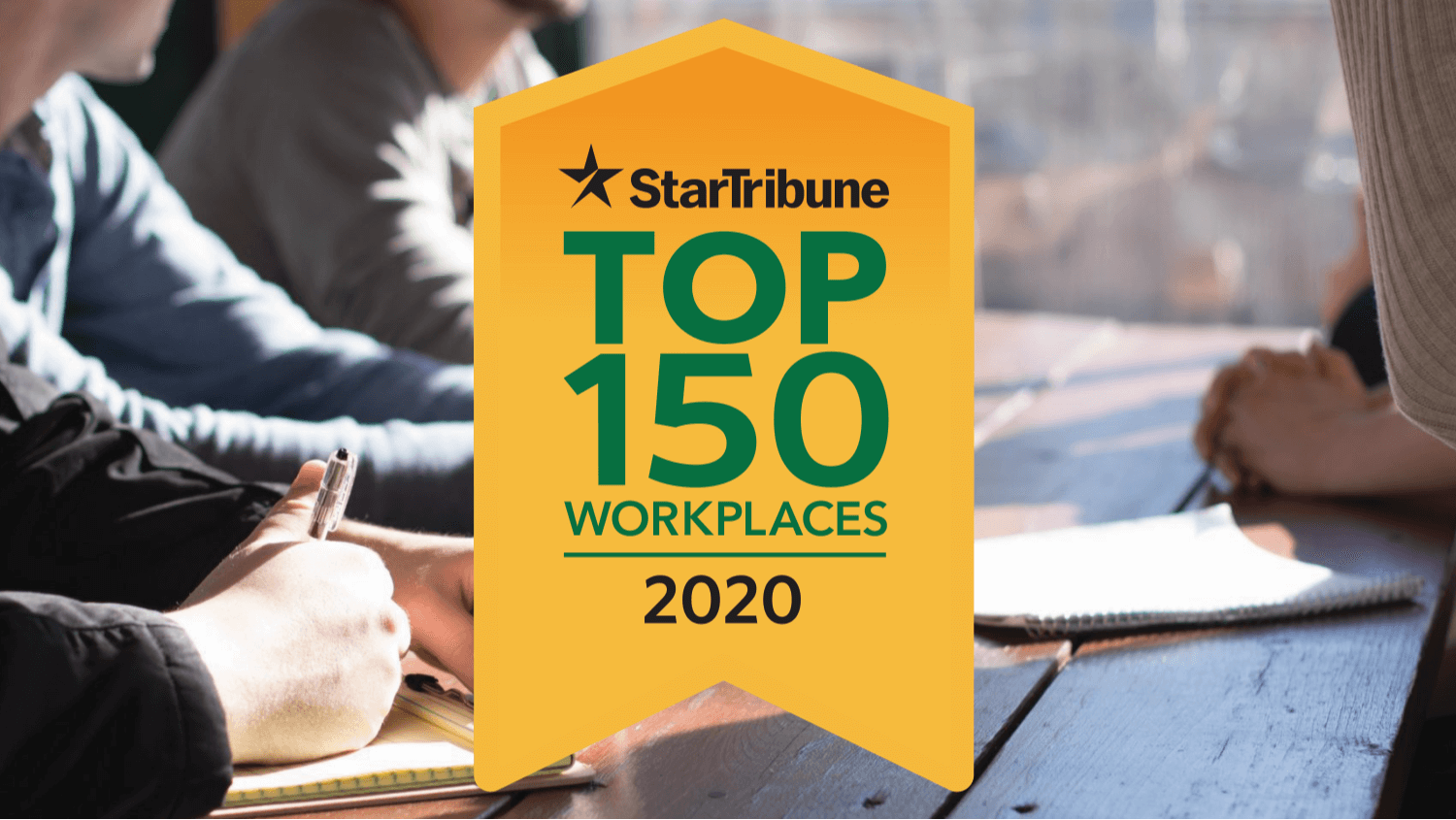 Star Tribune Top 150 Workplaces 2020
Tradition Companies has been named one of Star Tribune's Top 150 Workplaces for 2020! Congrats to our amazing team for the 8th consecutive win! This year we ranked #2 in the mid-sized category. The annual award recognizes the most progressive companies in Minnesota based on employee surveys and opinions measuring engagement, organizational health, and satisfaction. We're happy to celebrate this award with our family of companies: Tradition Development, Tradition Mortgage, Esquire Title, Homes By Tradition, Tradition Capital Bank, Enebak Construction Company, Tradition Wealth Management, and RT Urban Homes.
About the Top Workplace Award
Top Workplaces analyzes responses from over 140,000 employees at Minnesota public, private, and nonprofit organizations. The rankings in the Star Tribune Top 150 Workplaces are based on survey information collected by Energage, an independent company specializing in employee engagement and retention. To qualify for the Star Tribune Top Workplaces, a company must have more than 50 employees in Minnesota. Over 2,000 companies were invited to participate. Rankings were composite scores calculated purely on the basis of employee responses.
Dedicated to excellence.
Robert Thomas Homes is affiliated with a family of Minnesota companies referred to as Tradition Companies. Dedicated to excellence this family of companies started when Siegurd Enebak founded Enebak Construction Company in the early 1900s with horse-drawn grading equipment. Four generations later these companies operating as separate entities now provide a wide range of services including site preparation, land development, golf course development and management, financial services, title services, and home building.
Our family of companies is committed to the highest standards of quality, craftsmanship, and community of involvement and it shows. Since 2013, Tradition's staff members, including those at Robert Thomas Homes, have consistently ranked it as one of Star Tribune Top Workplaces in Minnesota.
To learn more about Tradition Companies and see updates on how they are impacting the local communities they're in follow them on Facebook!