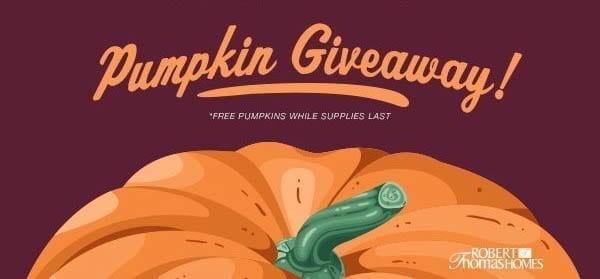 Robert Thomas Homes Pumpkin Giveaways
Fall is upon us and we decided to celebrate it the right way!
The Robert Thomas Homes Pumpkin Give Away events in our Spirit of Brandtjen Farm & Tributary on Foster Lake communities were focused on giving the neighbors a chance to mingle and spend time with each other. There was fresh hot cider and cookies to share, as well as all the pumpkins you could ask for. Each pumpkin was specially picked and came with a decorating kit full of stickers, glitter, and fun.
At Robert Thomas Homes, we believe every front porch deserves a pumpkin! It was our pleasure to share the Halloween spirit with everyone in our community!