Robert Thomas Homes – 2020 Fall Reggie Award Winner
Robert Thomas Homes is proud to announce that we have won THREE Fall Reggie Awards! Housing First Minnesota awarded the coveted Reggie Awards to homes entered in the Fall Parade of Homes event. We're also so excited the beautiful Adelaide Landing community by the Excelsior Group is this year's Bennie Award winner, and our sister company RT Urban Homes took home their first Reggie Award. We are extremely honored to have been recognized by our building industry peers for design and construction excellence. We are also so thankful for everyone who made the time to visit our model homes in person or virtually this year.
Fall Reggie Award Winners: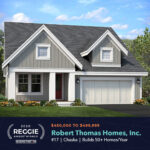 Category $450,000 to $499,000 | Builds 50+ homes per year
#17 – Stirling A
The Harvest
6410 Timber Arch Drive, Chaska MN
OPEN TO TOUR!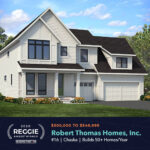 Category $500,000 to $549,000 | Builds 50+ homes per year
#16 – 2190 C
The Harvest
6407 Timber Arch Drive, Chaska MN
OPEN TO TOUR!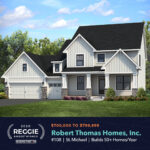 Category $700,000 to $799,000 | Builds 50+ homes per year
#108 – St. Charles C Sport
Tributary on Foster Lake
15005 47th Street NE, St. Michael MN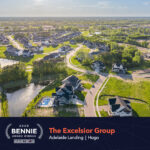 Bennie Award-Winning Community
Adelaide Landing
Hugo, MN
OPEN TO TOUR
What is a Reggie Award and how is it judged?
Each home entered is judged by a panel of other builders and industry professionals that view the houses during the Parade of Homes. The criteria for the Reggie Awards are based on a series of categories including design, construction quality, and value of the home.
Congratulations to our Trillium Partners; Ambiance at Home, Contract Interiors, Inc., & Creative Lighting. Building a new home requires the expertise of dozens of people, from the architect drawing plans to the many construction professionals and tradespeople involved in each home. Every member of our team builds on the work of the last, and we are so thankful for their contributions to creating these homes. We couldn't have done it without each and every one of them!
If you would like to tour our Fall Reggie Award-winning homes, visit our model homes Thurs – Monday 12-5 pm, 24/7 via online, 3D tour, or by appointment.
Parade of Homes℠ is a service mark of Housing First Minnesota and is used with permission.