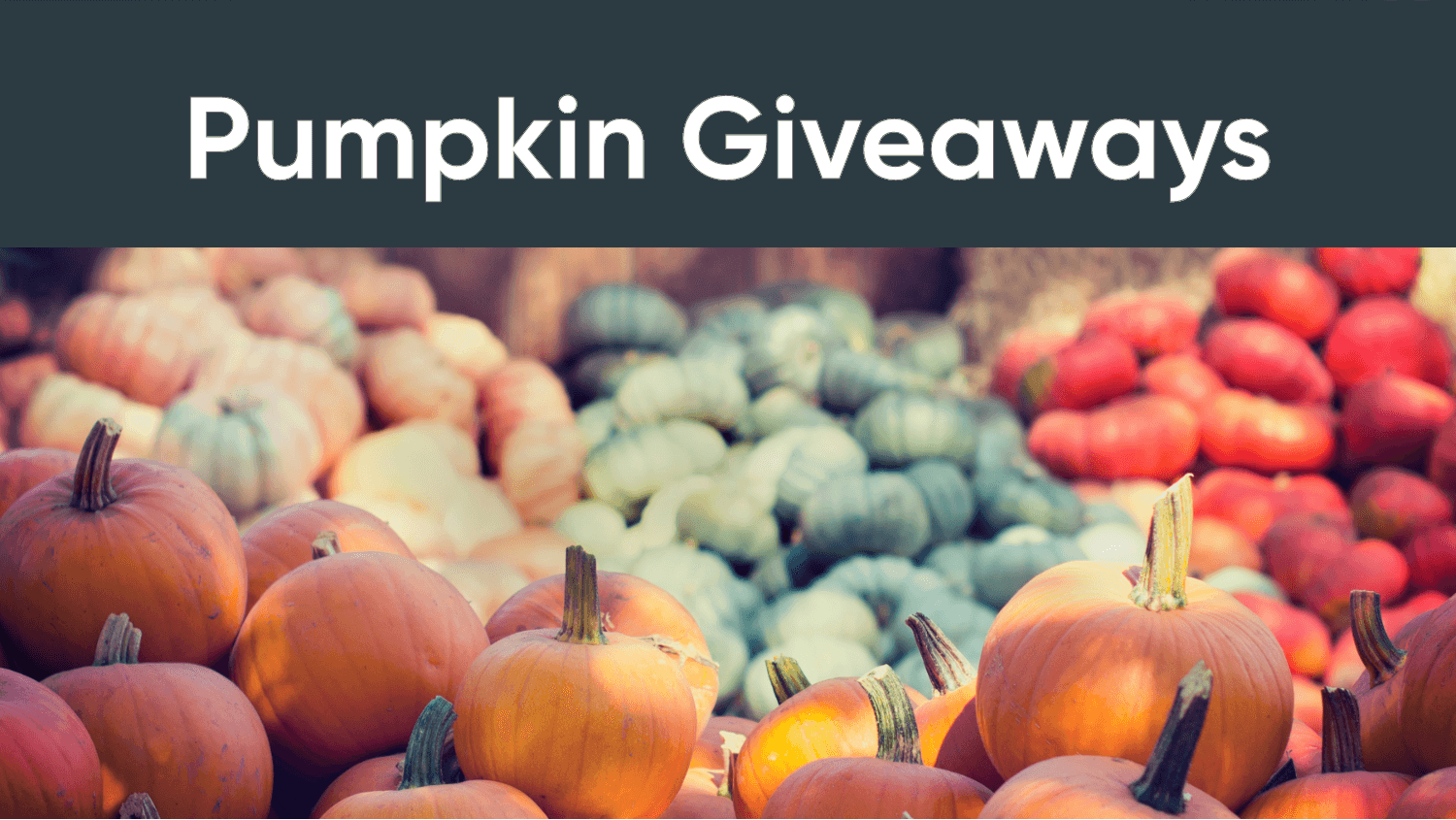 Pumpkin Giveaways – 2019
Fall has officially begun, and we believe every front porch deserves a pumpkin this season! That's why we're excited to announce our Pumpkin Giveaways!
The Robert Thomas Homes Pumpkin Giveaway events in our communities will be held the first and second weekends of October this year (see below for specific neighborhood information). There will be a variety of pumpkins, fresh hot cider, and cookies to enjoy. Make sure to stop by and pick up your pumpkin* at your nearest Showcase Model Home.
October 5 & 6
12-5pm
Creekside Hills – St. Croix E Model – 19095 51st Place N, Plymouth MN
The Harvest – Fairmount A Model – 4428 Millstone Drive, Chaska, MN
Spirit of Brandtjen Farm – 1800 B – 16277 Duskwood Trail, Lakeville MN
October 12 & 13
12-5pm
Highcroft of Woodbury – Woodbridge D – 9985 Arrowwood Trai, Woodbury MN
Highcroft of Woodbury – Aberdeen B – 9889 Arrowwood Trail, Woodbury MN
Tributary on Foster Lake – St. Charles C Sport – 15005 47th Street NE, St. Michael MN
Spirit of Brandtjen Farm – Strand A – 16309 Dryden Road, Lakeville MN
Spirit of Brandtjen Farm – Hayward A – 16248 Draft Horse Blvd, Lakeville MN
*while supplies last
RSVP here!