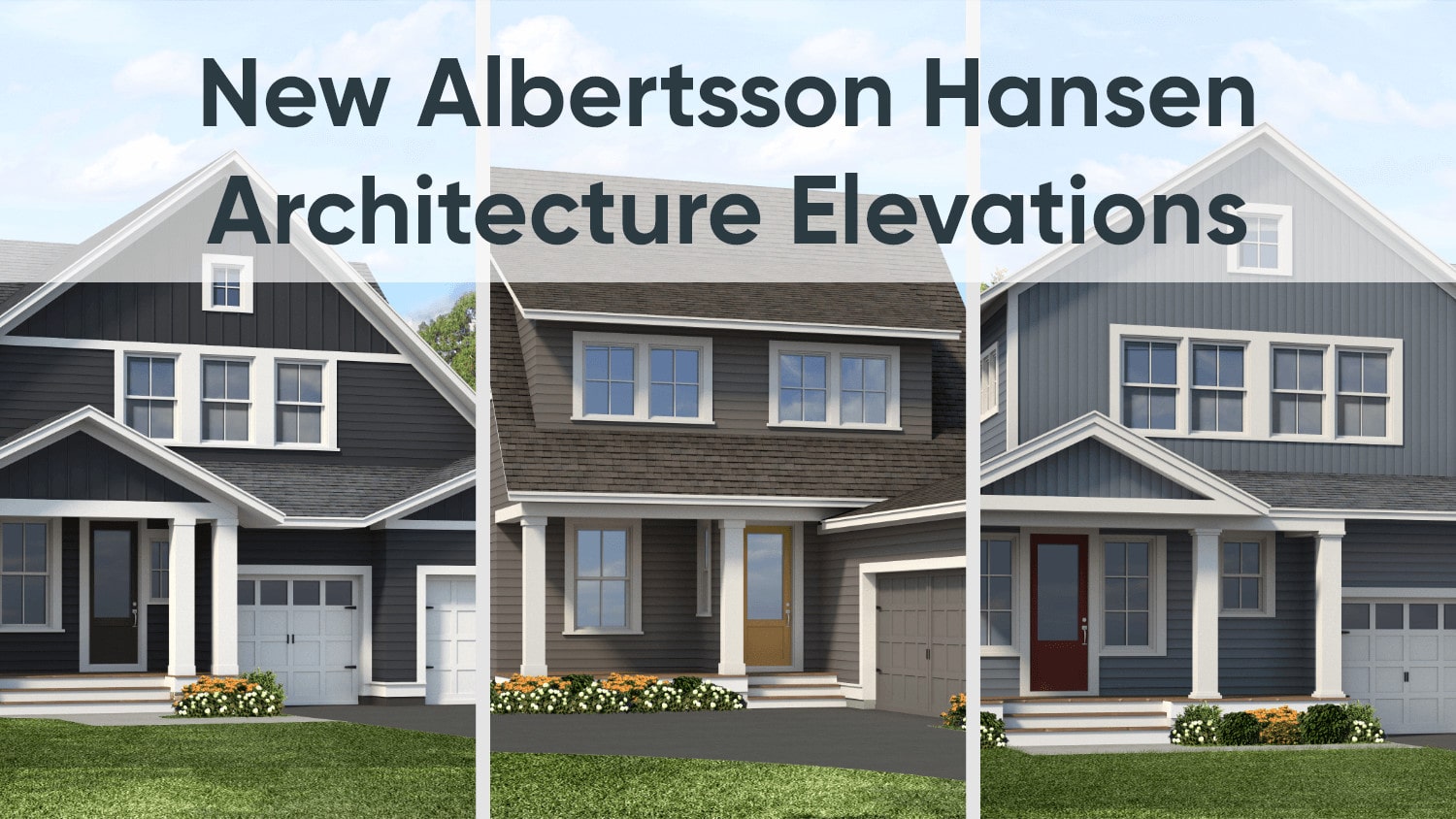 New Albertsson Hansen Architecture Elevations
You've been asking for it, so now we're delivering on our promise. The Albertsson Hansen Architecture floorplans have been such a hit with our customers, we're here to give you more options! We have new B elevations for the Abbott, Hayward, Arden & Fairmount available now!
Check out each of these new options with our color tool. The possibilities are endless!
To learn more about the award-winning Minneapolis-based Architecture firm, Albertsson Hansen Architecture, and why we've chosen to work with such an amazing team visit our latest blog post.
Please note that plans and elevations are subject to change and may not be available in all communities. Home elevations shown may be optional and not included in the base price or starting price of the home plan. All square footages shown are approximate and subject to change without notice.