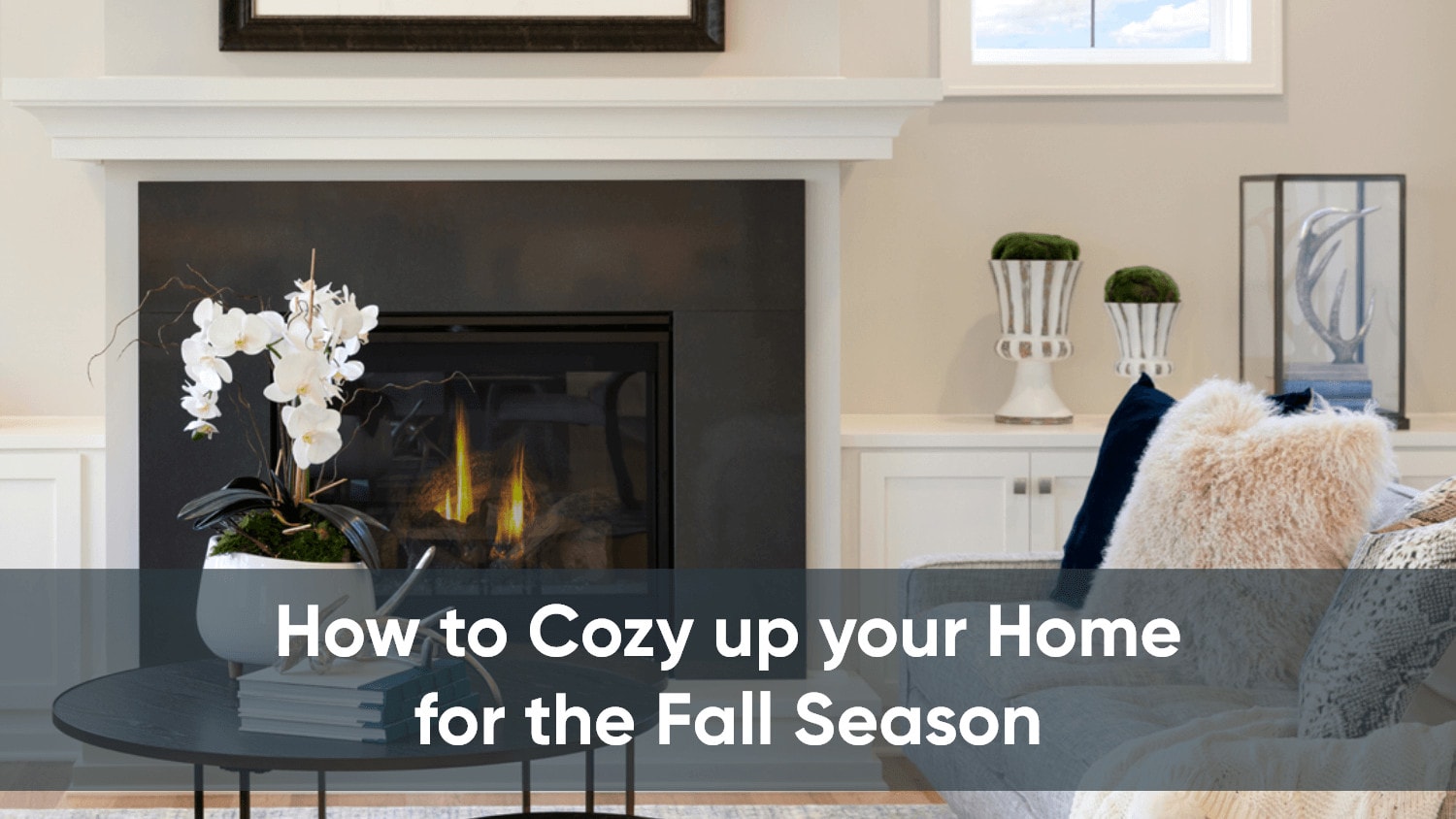 How to Cozy up your Home for the Fall Season
It's already that time…Time to say goodbye to your hard-earned summer tan and change out your iced tea for a pumpkin spiced latte. Fall is here again. With the colder temps setting in, all we want is for our homes to feel like toasty safe havens from the outside weather. An inviting place where we can both celebrate the festive season and stay warm amidst the October chill. Here are our suggestions to create a festive and cozy fall atmosphere without having to permanently alter your home in any significant or costly way.
As a guide, we've collected a few simple yet effective ways to help make your home both look and feel cozy for the fall season. 
Fall-ify your front porch
Add in some faux fur elements
Drape some heavier curtains
New season, New house plants
Set up a coffee bar
Change out pillowcases
Switch up your rugs
Fall-ify your front porch!
Although porch-sitting season may be coming to a close, we can still kick up our curb-side appeal by sprinkling a fall touch over the front of our homes. One of the best ways to do this is by arranging an array of pumpkins, squash, and gourds on the front steps or upper ledge of the porch. You might also consider hanging a fall-themed wreath on the front door to add a welcoming feel to your front exterior. Perfect for that long-anticipated night of trick-or-treating that is now just around the corner!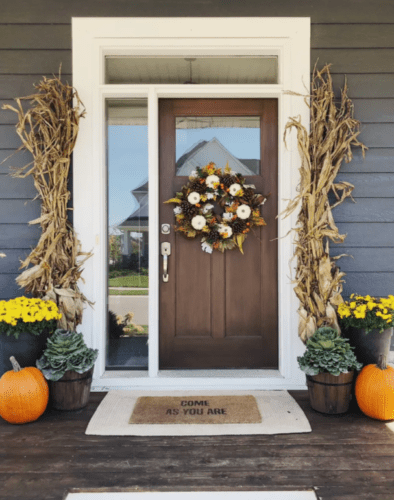 Courtesy of Katie Emma Schlesser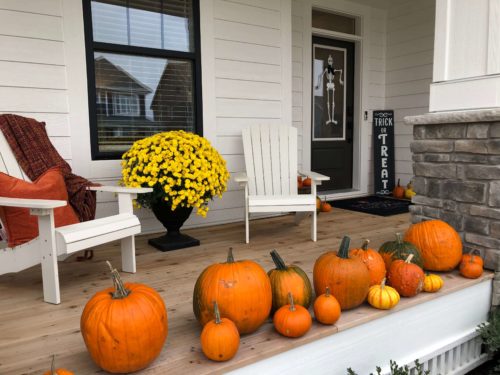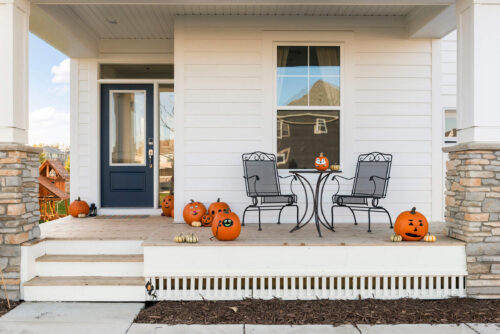 Change out pillowcases
Change out brighter, more colorful pillowcases for warmer rusted tones. Consider dark maroon, burnt orange, and mustard yellow as a classic fall color palette. Also mix in some checkered & plaid patterns and dark, emerald greens to follow the predicted trends for this upcoming Fall season.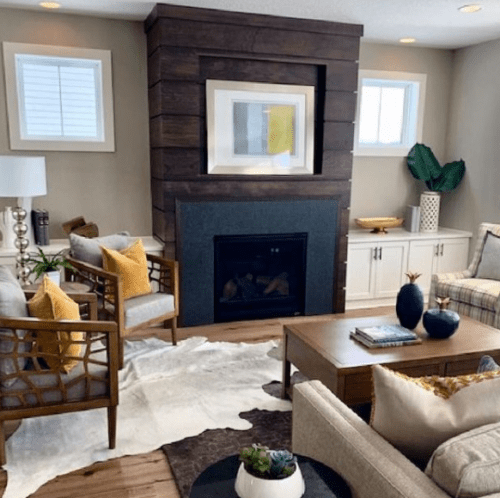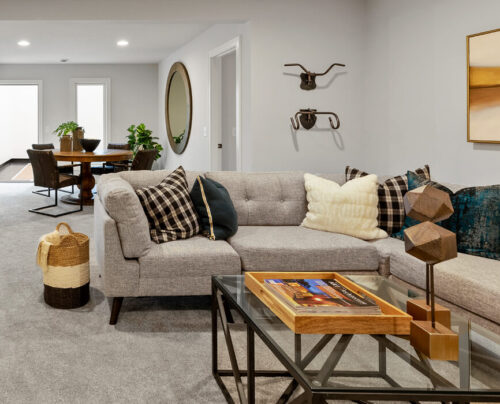 Add in some faux fur elements
Not only is faux fur cozy to the touch, but it has the ability to add a warm and inviting look to your home. The comforting feeling you get when wrapping yourself in a fuzzy blanket will arise by just gazing at your cozy Fall-ified living room, bedroom, or even bathroom. These fur elements, whether they be blankets, pillows, or rugs are both a beautiful and functional addition to your home!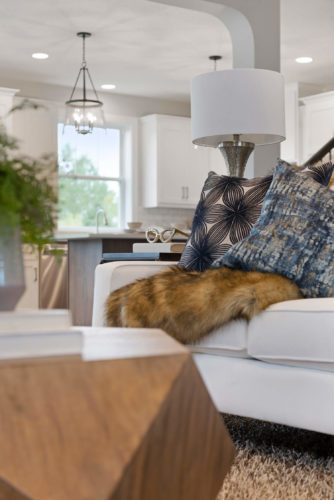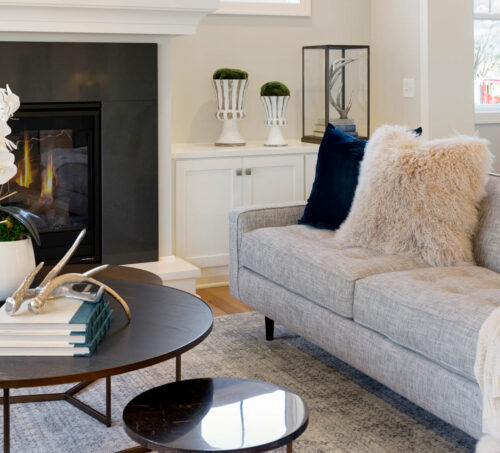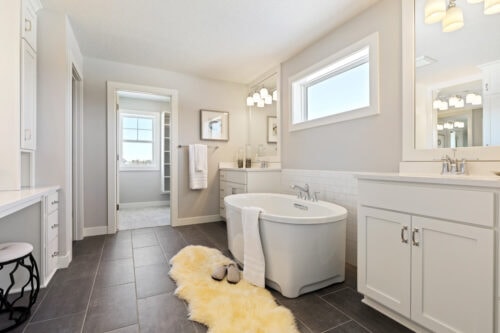 Drape some heavier curtains
While natural light may be ideal in the summer, the unpredictable mood swings of fall weather make some thicker curtains feel necessary. Curtains like these can add a very elegant and classic style to your home, while also creating a more cozy and private environment, allowing for you and your family to truly be in a world of your own on those chilly fall nights!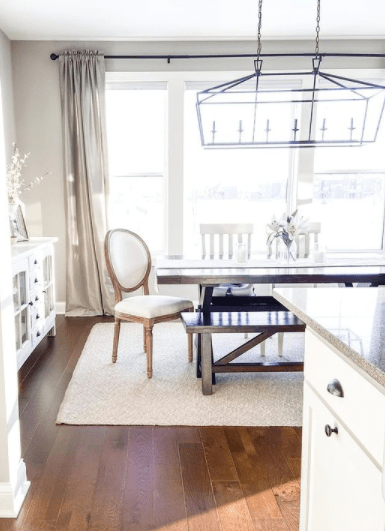 Courtesy of @katieschlesser on Instagram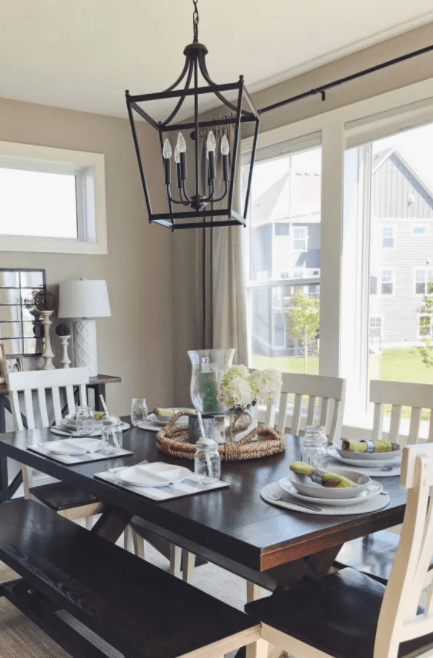 New season, New house plants!
Unfortunately, much of your greenery that was thriving in August may not fend quite as well in October. Sunlight is much less predictable as the colder months set in, and that means you may have to rethink which types of plants belong on your coffee table at the turn of the season. The good news is, there are many plants that not only fare well with moderate sunlight but will also compliment your array of fall aesthetics seamlessly. Maple leaves, eucalyptus leaves, prayer plants, and Anthurium are all great options for low light fall conditions. You may even consider centerpieceing an array of fall foliage, or dried florals to really give off the mood of the season.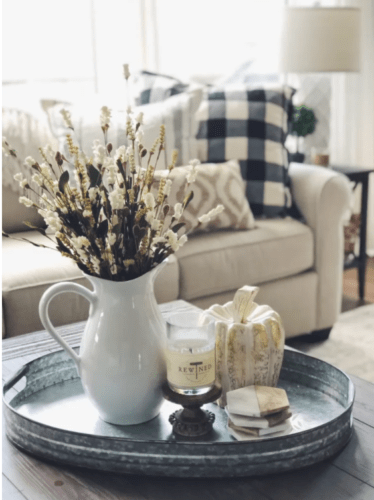 Courtesy of Katie Emma Schlesser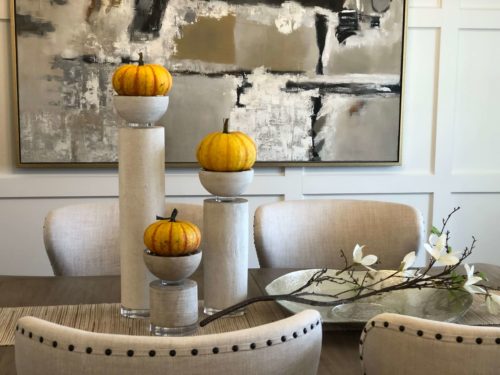 Set up a coffee bar
Your coffee maker deserves to have a more permanent home as the temperatures outside begin to drop. Find a little nook in your kitchen or dining room where you can create a cozy, classic looking coffee bar that will compliment the Fall season perfectly, while also looking great in your home.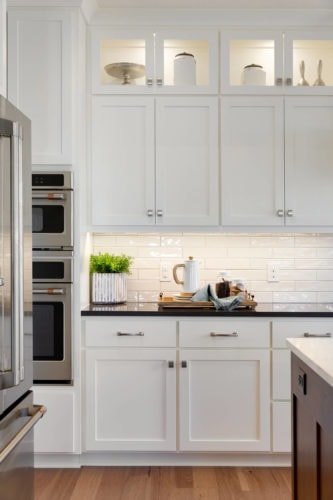 Rugs
Bare floors, especially tiled ones, can start to feel cold and exposed as the fall chill sets in. Cozy up your home by covering these wood and tile floors in fun, fall-chic rugs! Thick braided rugs, and faux animal skin rugs are a great way to add warmth to your living room, not to mention to your bare feet! Also consider following suit of the Grandmilennial style by selecting rugs with more nostalgic, vintage patterns. Check out one of our recent blog posts to learn more about this style!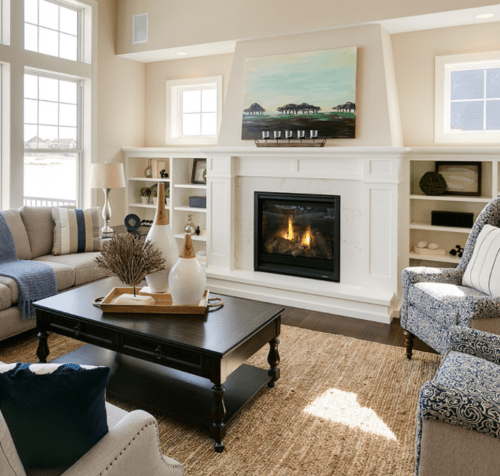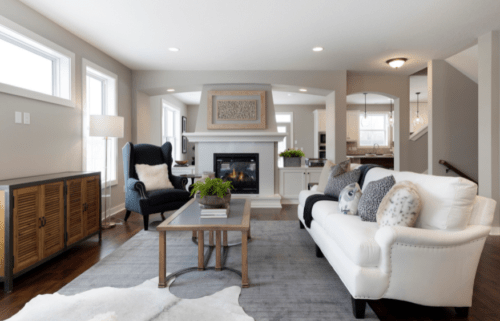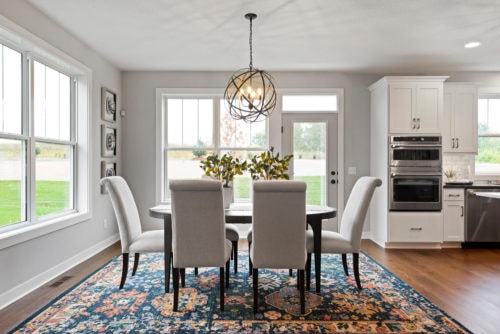 If you're interested in design tips, follow our Instagram and Facebook profiles for regular design inspiration!