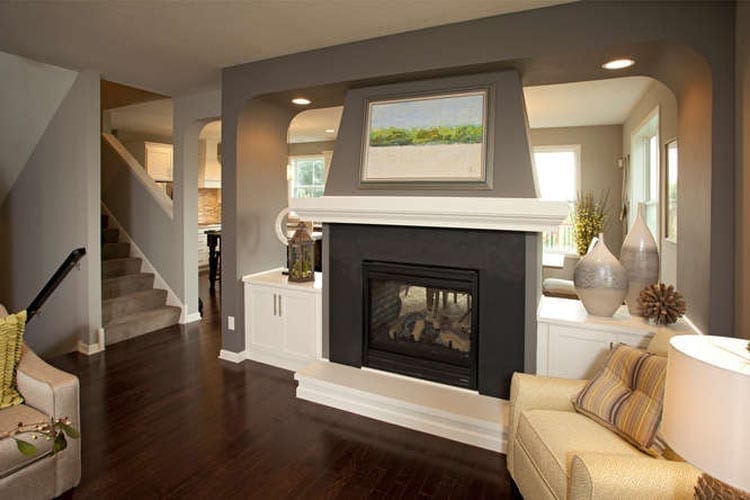 Double-Sided Fireplaces
A popular trend in new home floor plans are double-sided fireplaces.  This updated version of the classic can be used in a variety of spaces and floor plans to give your home a special touch.  Why have just one room with a fireplace when you can have two? There are many pros to including one in your new home.  Here are a couple reasons why double-sided fireplaces are great!
DISTINGUISHES YOUR SPACES 
Although open floor plans are spacious and appealing, fixtures and furniture help to define rooms.  These fireplaces are very functional in a variety of spaces. A fireplace can fit easily in between a dining room and living room or perhaps an interior room and a patio or porch.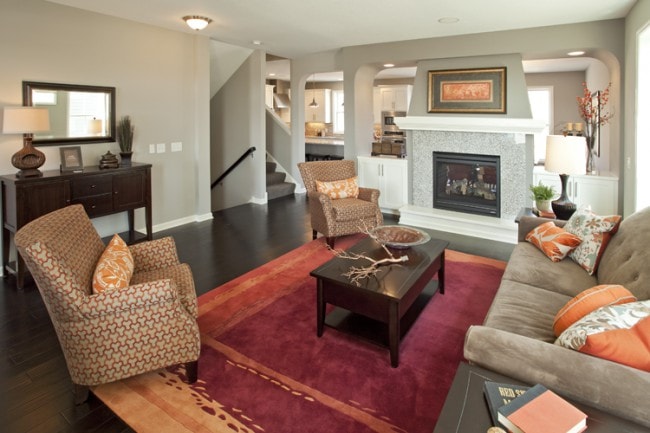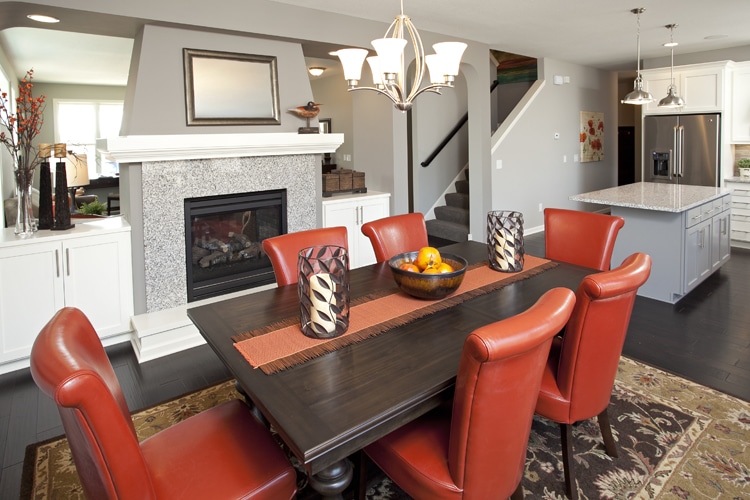 VERSATILE
Architecturally, you don't have to conform to just one design.  Make the openings tall, short, wide, or narrow; a corresponding fireplace design easily adds to a traditional, contemporary, or modern space.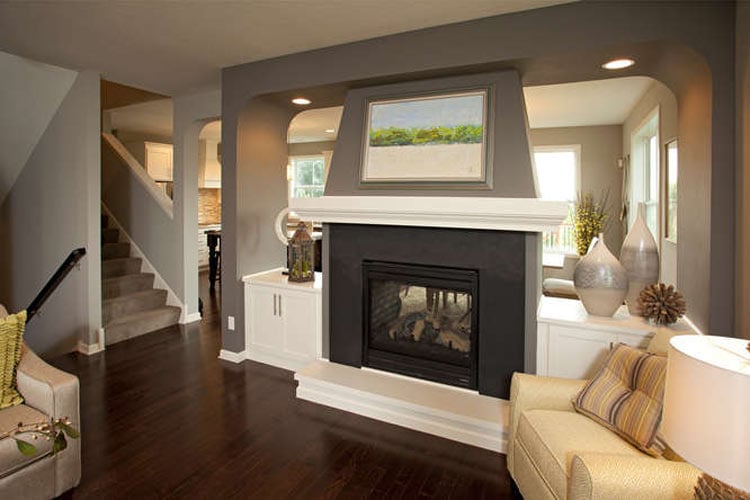 CREATES A FOCAL POINT
Double-sided fireplaces are always a great way to make a statement in your room.  They add value and uniqueness in not only one space but two!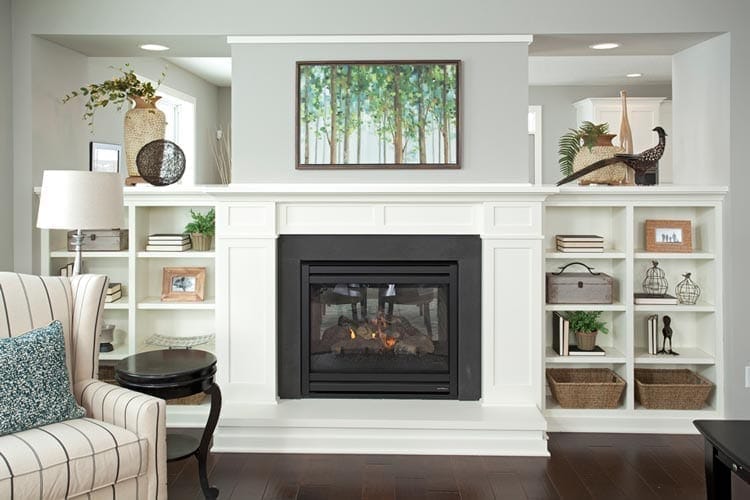 ADDS WARMTH
Not only does the glow of the hearth create physical warmth, but it also makes a space feel more comfortable and homey.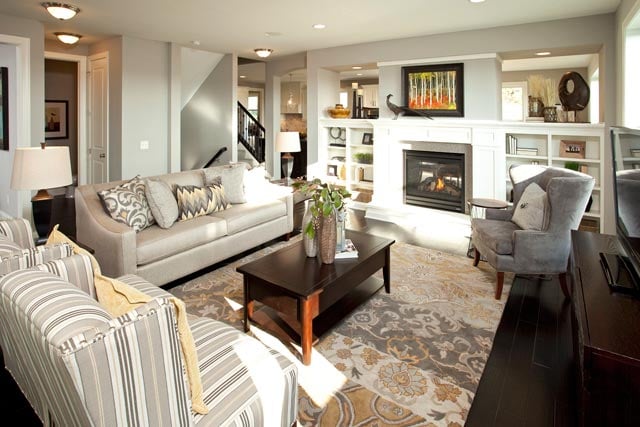 LUXURIOUS
Style your double-sided fireplace with attractive granite surround or perhaps art or vases on the mantel. Adding a touch of your style will make your spaces feel extra comfortable.  Who couldn't use a little added luxe in their home?<
Robert Thomas Homes can also add built-ins on either side of the fireplace to add extra storage or separation between rooms.  Peruse our Somerset II, and Summerlyn floor plans to see more photos of double-sided fireplace options.