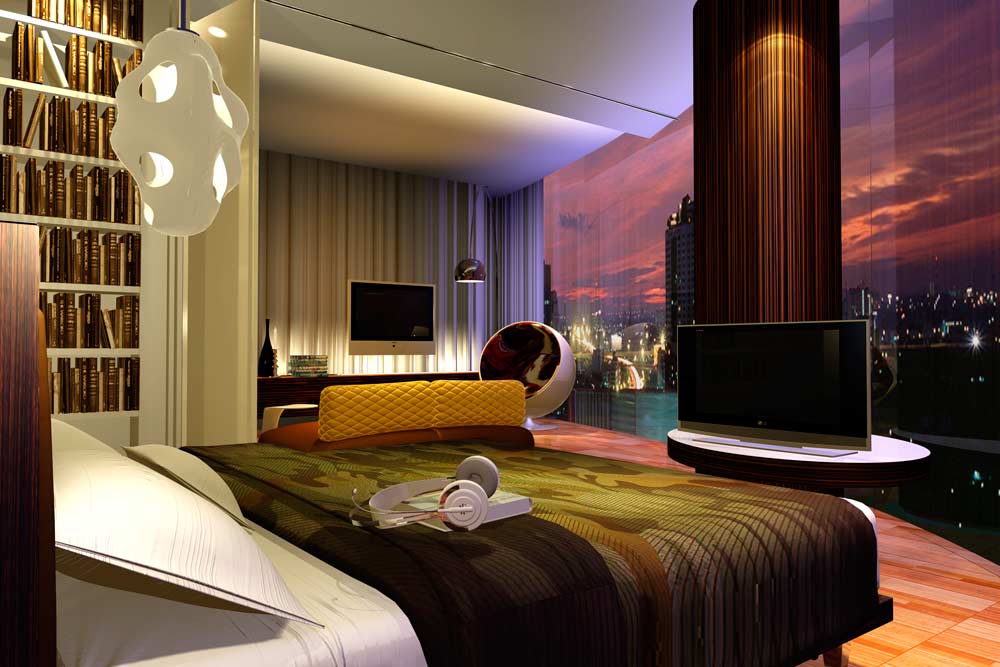 How to Incorporate BOLD Bedroom Colors
Yes, neutral color walls go with everything.  And yes, calm colors are relaxing in a bedroom.  But sometimes you just want to spice things up!  Hopefully the warmer weather has put a little pep in your step and we can encourage you to think outside the box.  Now is the time for home improvement projects and it's always fun to make your home feel fresh again.  Read on for a few tips how to brighten up your sleeping oasis with some bold bedroom colors!
Pick your favorite color… then kick it up a notch.
Step out of your comfort zone by choosing a couple shades brighter of your favorite color. Pick royal blue or fuchsia instead of your run of the mill blue or pink. This way you stick with what you already like, just more intense.
Use the color strategically.
If you're nervous about using bold colors on your bedroom walls, ease yourself into it. Pick one wall to paint a striking color as a focal point. Paint a section of the wall then put floating shelves or pictures in that area. A little color goes a long way!  Perhaps you could paint an old dresser for a little update.
Draw your eye upward.
As long as you're being adventurous with color, be daring with the placement! Use a bright shade on the ceiling instead of the traditional ways.
Use contrasting colors.
If you don't want to pick just one hot hue, use multiple!  Pick fun colors in your bedspread then use them to stripe one wall. Or if you stick to one color on the walls, use the colors in other accents to tie it all together. Another option is to use solid bed linens and pick a complimentary color for the paint – such as blue and purple or yellow and green.