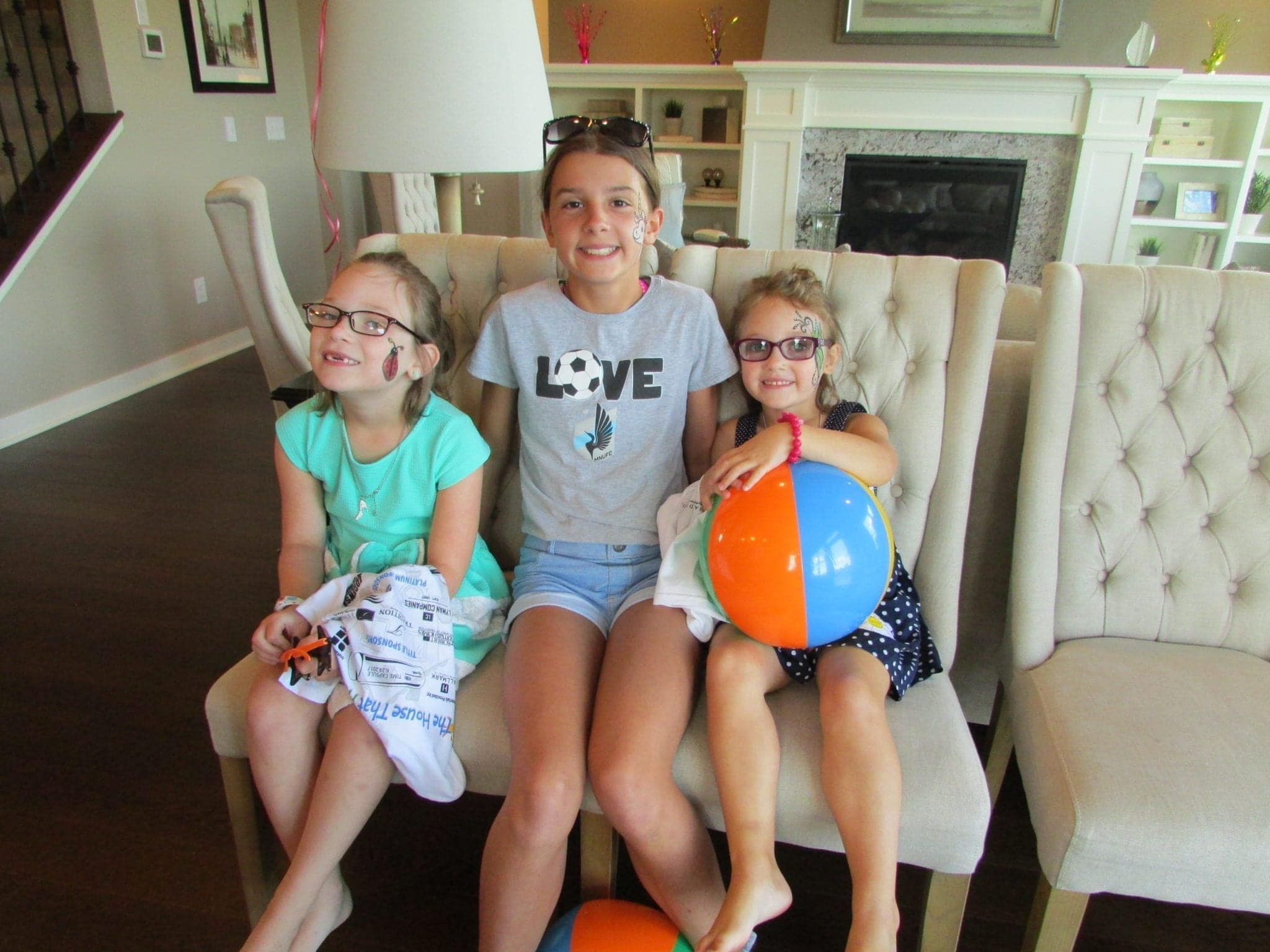 Tributary on Foster Lake – Neighborhood Block Party
School is now in session and summer may be over but, we are still buzzing about our Neighborhood Block Party in the Tributary on Foster Lake community. It was a beautiful summer night to have all of the neighbors come together and enjoy tons of family friendly activities.
As the neighbors rolled up on their golf carts, scooters, and bikes, we knew they were ready for a good time. We were overjoyed to see such a great turnout of not only current homeowners, but future homeowners, prospects, Robert Thomas Homes employees and real estate agents. There was a lot of excitement in the air as staff and homeowners reminisced about their building experience, current homeowners welcomed new homeowners, and the kids got their faces painted, compared balloon animals filled up on Fork in the Road food truck food, and had a ball in the St. Charles sport court.
As we got to talking with the home owners a bit more, we found out the neighbors are even closer than we thought, many of whom have each other on speed dial and talk nearly every day. Heading across the street for a game of golf at Fox Hollow, hanging out at the pool or gathering at someone's house is a common occurrence here. Word is spreading; almost everyone has referred a friend to join the Tributary neighborhood fun.
We look forward to watching this community grow and hosting more events for them and their families. If you or someone you know is interested in moving to one of the most interesting communities around, come check out our Parade models (#275, #276, and #277) or contact us at (952) 715-6358 today!
During the Parade of Homes® our showcase models are open daily, Monday – Wednesday from 12-5pm and 12-6pm on Thursdays to Sundays, September 9th – October 1st. Can't make it during these hours? Contact us for more information or to make an appointment.