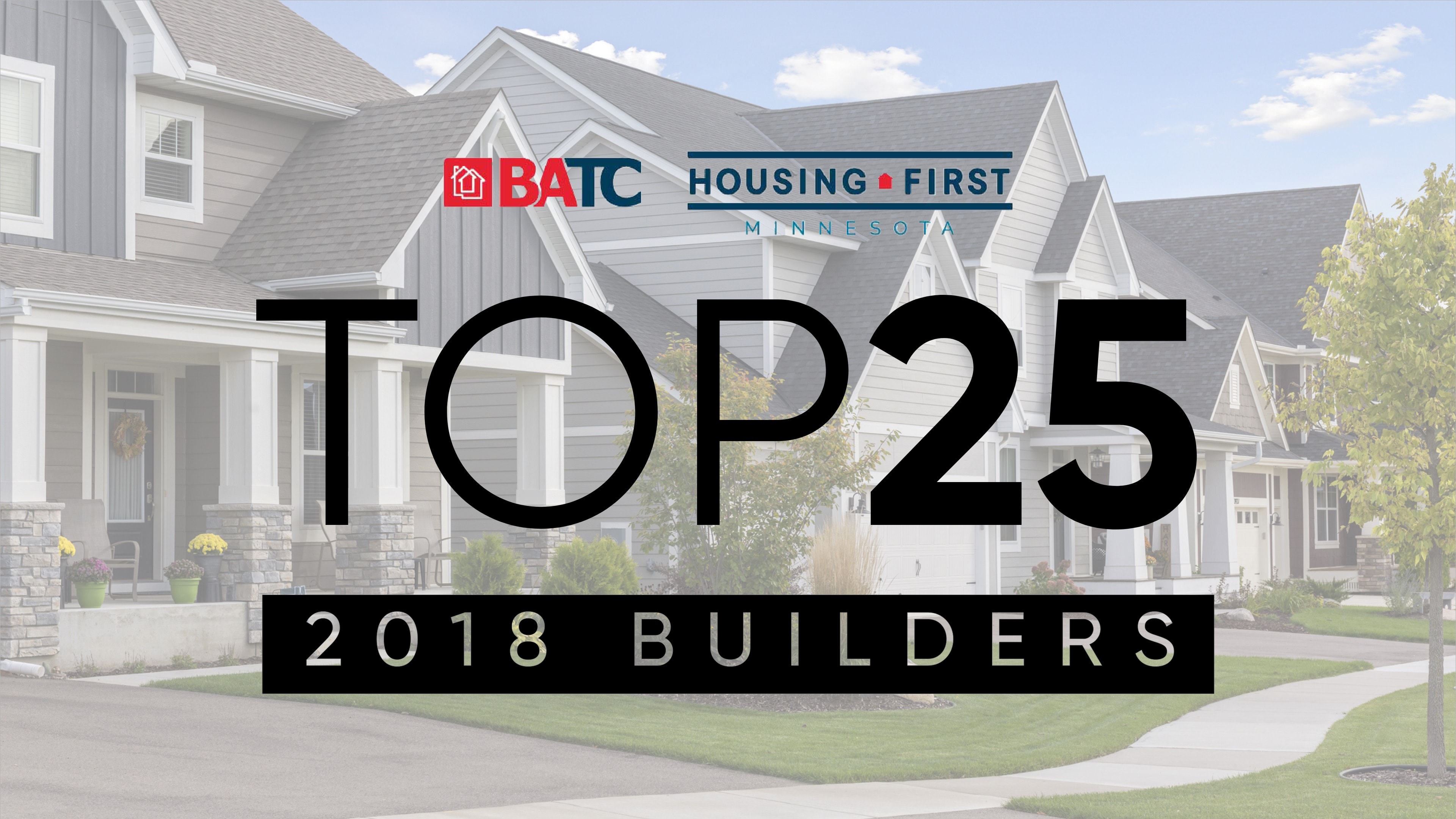 Top Local Home Builder
Results from the BATC-Housing First Minnesota annual survey ranks Robert Thomas Homes as the #5 Builder in the Twin Cities and the top local Home Builder on the list!
"The top 25 builders are clearly experts in building community and are working to provide Minnesotans with a safe, healthy, efficient place to call home," said David Siegel, executive director of Housing First Minnesota.
We're very proud to see our name on this list amongst the best of the best in the industry. Our goal is to continually grow in our communities, create innovative designs and build homes of lasting comfort and value. We look forward to a fantastic year ahead and hope to hold our ranking of the top local home builder for years to come.
Rankings are based on annual gross revenue as reported by respondents for for-sale housing.
See the full list of the Top 25 Builders here.