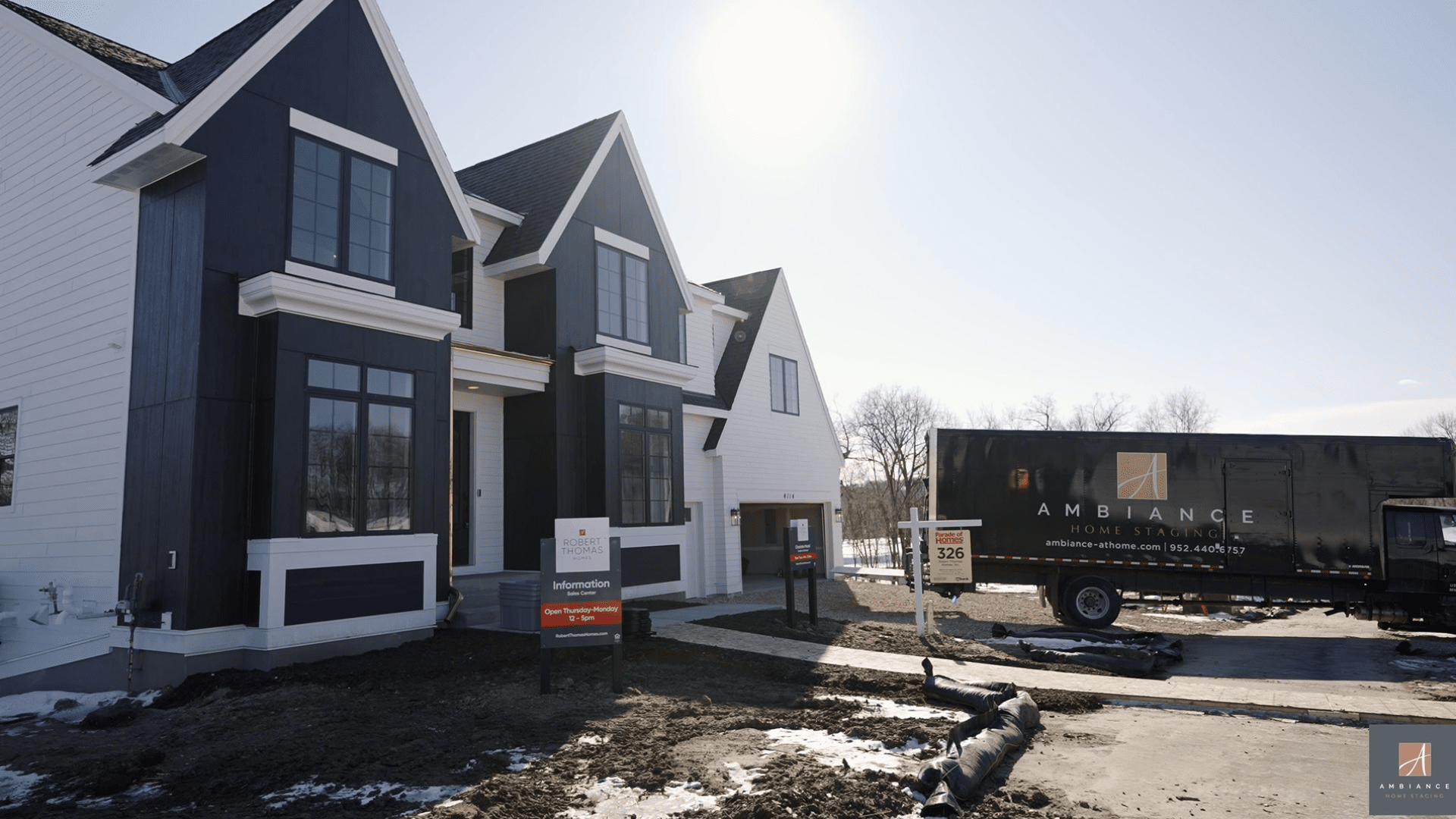 Model Home Staging Transformation
Have you ever wondered what the staging process of a model home is like? It's quite amazing! Mike Greenlay, with Tradition Companies, will take you through the transformation of our new Charlotte model home with Ambiance Home Staging.
Ambiance Home Staging is an interior design firm located in Burnsville, MN, and has partnered with us for many years to stage hundreds of our model homes. When we have a model home that is in need of staging, we know we can always count on Ambiance to bring the home to life through staging! The Charlotte model in particular is a rather large home, but that did not stop Ambiance from staging this beautiful home in only one day! Check out the transformation video!
The Process
Ambiance's process of staging a home first begins in their warehouse, planning out what furniture, accessories, and small items will fit and look best in each room of the home. Ambiance then takes photos for the ease of placing all the furniture correctly when they arrive at the home. For some of their customers, they have style directions that they are asked to follow, but most of the time Ambiance can tell what style should be used based on the finishes of the home. As mentioned by an Ambiance team member, the Charlotte home has a more modern, beachy feel, so Ambiance incorporated natural elements to decorate this home.
The Model
The Charlotte model is a 5-bedroom, 4.5-bathroom, 3 car garage, 5,766 sq. ft home with an indoor sport court, and bonus room. It is located in Prior Lake, in Pike Lake Landing, an intimate community rooted in nature near Pike Lake. Homesites are nestled among green spaces, natural wetlands, miles of trails, and access to Pike Lake and Pike Lake Park.
If you're interested, our New Home Consultant is ready to help answer any questions you may have about the home, community, available floorplans, pricing, and more! Reach out today!