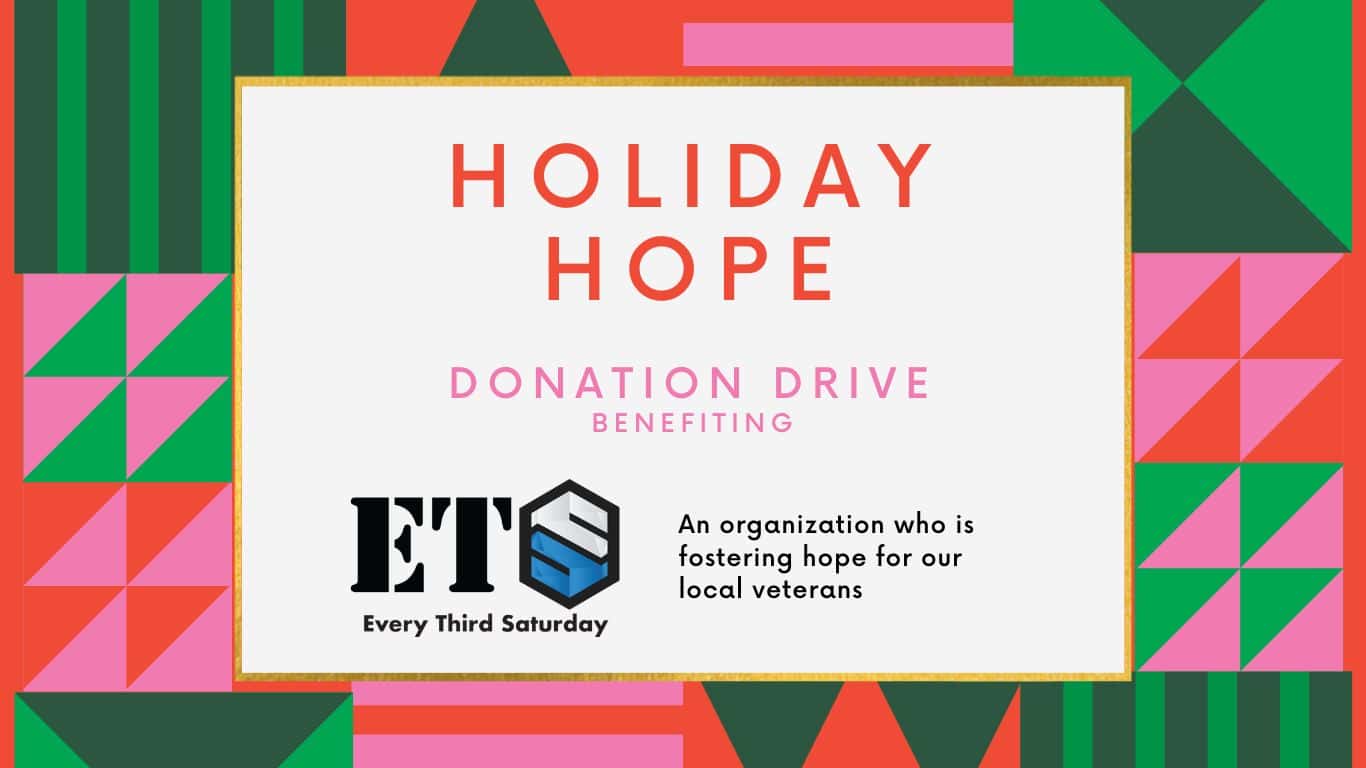 Holiday Hope Donation Drive
'Tis the season of giving! Help make this Holiday Season merry and bright for the Veterans in our community. Robert Thomas Homes & RT Urban Homes will be collection donations now through January 29th, 2023 to benefit Every Third Saturday. Donations can be dropped off at any Robert Thomas Homes or RT Urban Homes model home during the hours of 12pm – 5pm Thursday – Monday.
Every Third Saturday
ETS helps assist homeless vets and vets recently back on their feet. They provide clothing, job training, and a basic community for the men and women to gather, learn and heal. Earlier this year, Tradition Companies completed the construction of a Veterans Resource & Empowerment Center for Every Third Saturday. This new facility will help ETS help expand assistance for veterans in our community. Check out more from the event here.

Find a Robert Thomas Homes Model Home Near You:
Robert Thomas Homes Model Homes are open 12pm – 5pm Thursday – Monday or by appointment.
Robert Thomas Homes, RT Urban Homes, and Tradition Companies are proud to support Every Third Saturday. To find out more information about ETS. visit EveryThirdSaturday.org.