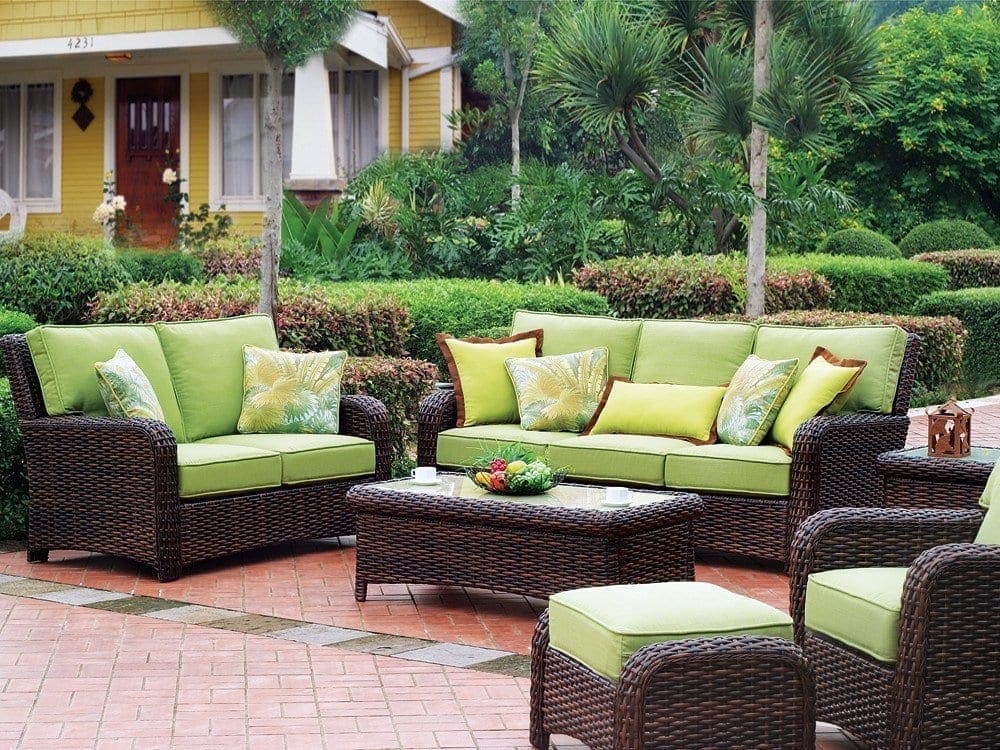 Front Porch Styling Ideas: Comfort Meets Curb Appeal
Whether you want to showcase the beauty of your home in the hopes of selling your property, or you just want to enjoy a more aesthetically attractive home, there are a variety of options for kicking up the curb appeal.
A comfortable and inviting exterior can be a real boon for not only increasing a home's value but also a welcoming oasis to socialize with neighbors. Knowing the importance of this all of Robert Thomas home plans cater to "front porch living" in each of our communities.
Here are some tips and tricks for styling a front porch to leave a positive and lasting first impression:
A cozy farmhouse porch is both serene and stylish. A trio of wooden rocking chairs lends a sophisticated air, while a couple of end tables cap off a warm and welcoming outdoor space. A sprinkle of fresh fruit adds a pretty pop of citrus to a mellow porch.
PHOTO SOURCE: PatioLiving.com
A friendly and forward flung fun front porch is bright and blissful. Lime colored pillows give this space an enchanting secret garden vibe, while plenty of seating spots keep neighbors and visitors cozy and comfortable. Capturing the essence of a tropical island, this colorful front porch is a winner no matter the season.
PHOTO SOURCE: PatioLiving.com
Or keeping with the bright and blissful look, add a bold front door and some matching Adirondack chairs.
PHOTO SOURCE: Robert Thomas Homes – 2200 "C" Showcase Model
A Southern style porch is charming and carefree.  Filled with flowers, candles and small statues, this refined space is sure to appease potential buyers or homeowners. A wicker sofa and chaise lounge chair creates peaceful vibes with an understated rustic feel, while floral cushions add a splash of style. Perfect for social soirees with lemonade or iced tea, this easygoing porch is tranquil and timeless.
PHOTO SOURCE: PatioLiving.com
A screened-in porch or sun room is ultra-relaxing and refreshing. An assortment of seashore and Southern staples makes this space feel homey and beachy. From an oversized conch shell to a large lantern, this space is outfitted with all the happy trimmings. Cushioned armchairs and a plush country sofa make this outdoor oasis feel like a never-ending vacation spot.
PHOTO SOURCE: Robert Thomas Homes – Acadia Showcase Model
Guest Post By Amy Spagnola for PatioLiving